The showcase of Victorio and Lucchino at the 21st Barcelona Bridal Week brought into picture a fresh take on accessorizing options for a bride-to-be.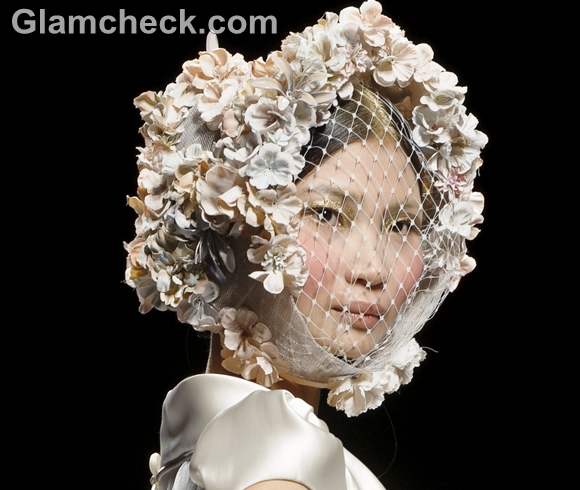 Apart from the tailored yet delicate gowns, the accessories followed a dreamy note and the head gears felt as magical as if they were straight out of a fantasy.
This particular look seemingly blurred borders between a head gear and the veil.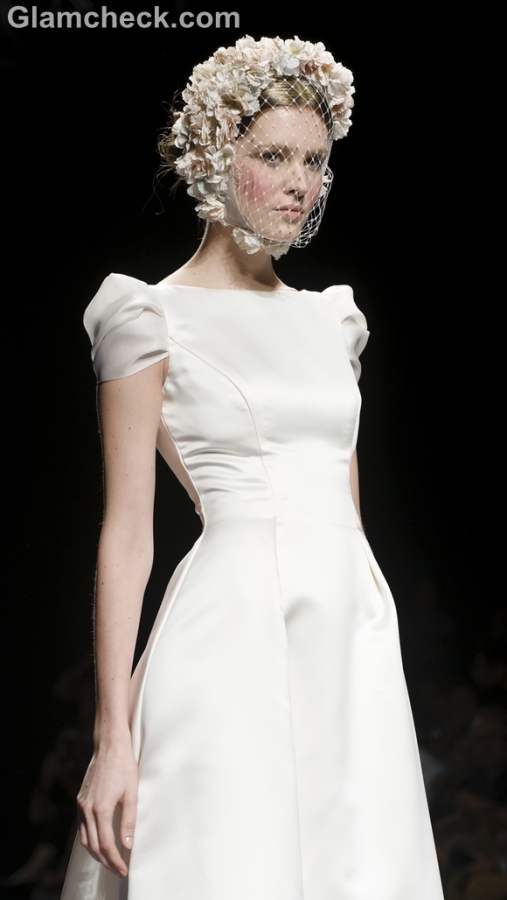 While the head piece with a dense assemblage of flowers in white, crème, taupe and nude color; the net extended to cover up the whole face in a teasing mystery, giving the bride's blushed cheek bones a beautiful semi-exposure.
Glossy lips and defined eye lids complemented the floral bunch earrings in this look.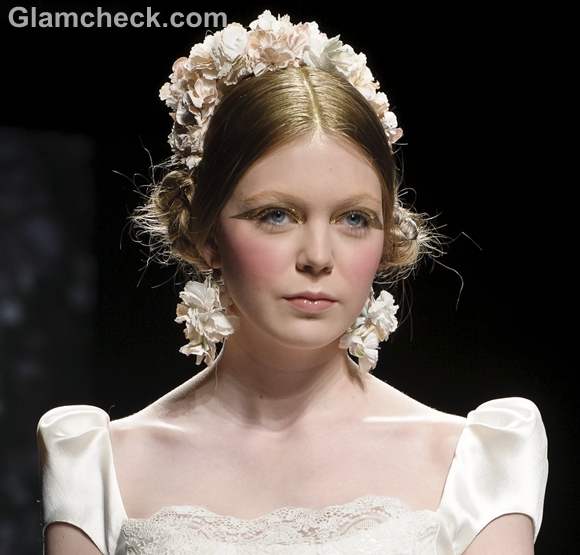 This added, for us, a new definition of bridal statement earrings. The flower ring around the bun does great justice to the center parted hair, and gives the bride a pristine yet dramatic appearance.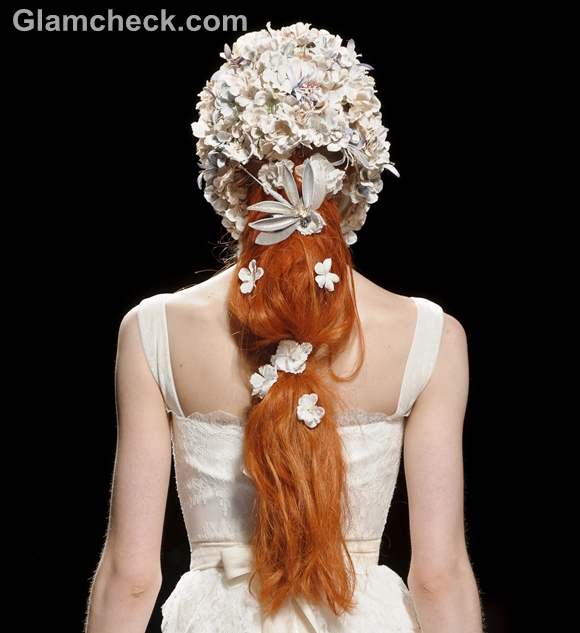 The tresses remained the focus with the whole crown covered in flower head gear while the loose tied hair were adorned with more randomly placed flowers creating a beautiful imagery of falling flowers from a tree.
Image: catwalker / Shutterstock.com