Talented singer Christina Aguilera was rocking it in every department of her ensemble as she arrived for the 2012 NCLR ALMA Awards at The Pasadena Civic Auditorium in Pasadena, California on September 16. Her makeup too gets full points for portraying fresh red carpet glam.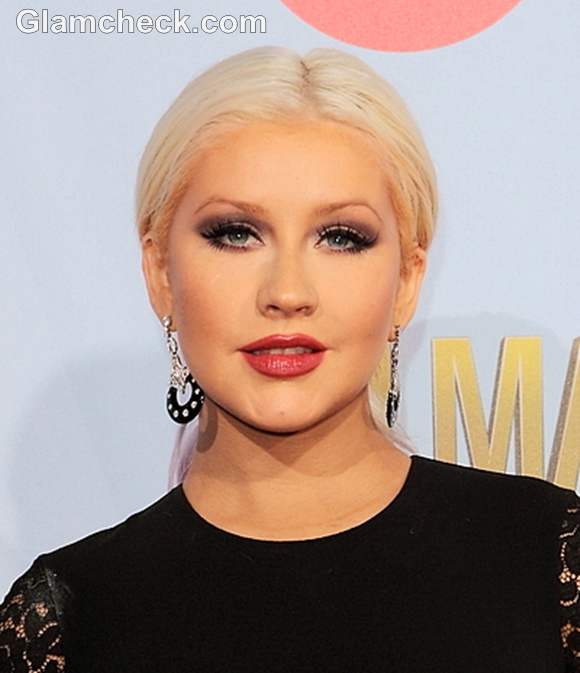 Her eyes were the main focus of her makeup. Christina wore fake, curled eyelashes to highlight her famous green peepers, lavishing generous helpings of mascara to ensure that they got noticed. A thick liner on the upper lid brought attention to her soft, sensuous purple-grey eye shadow. A red lippie outlined her pout and only the barest blush infused a lively glow into the rest of her face.
Christina's platinum blonde locks were left naturally wavy and pulled back into a ponytail. The ponytail itself, however, was heavily curled to show off her new purple and pink tresses.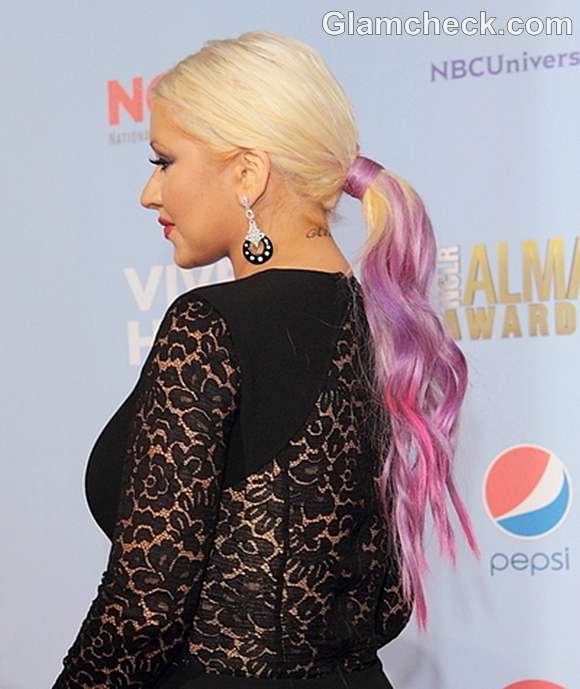 We've always loved Christina's platinum blonde rock-chick hair. She took it a step further by dyeing the lower half of her silky locks dreamy purple and the very ends candy pink. Those are two fabulous colors to complement her natural hue as well as her skin tone.
To show off just how cool the new colors look, the 31-year-old parted her hair down the center and swept it back into a ponytail, using a portion of the colored tresses to wrap around like an elastic band to keep it in place. The colors played marvellously to the light as they shimmered through her curls.
P R Photos