Actress Busy Phillips showed up for the Los Angeles Premiere of "End of Watch" at Regal Cinemas on September 17 in a summery outfit with very trendy neutral tones.  
What she wore:
White shirt with printed skirt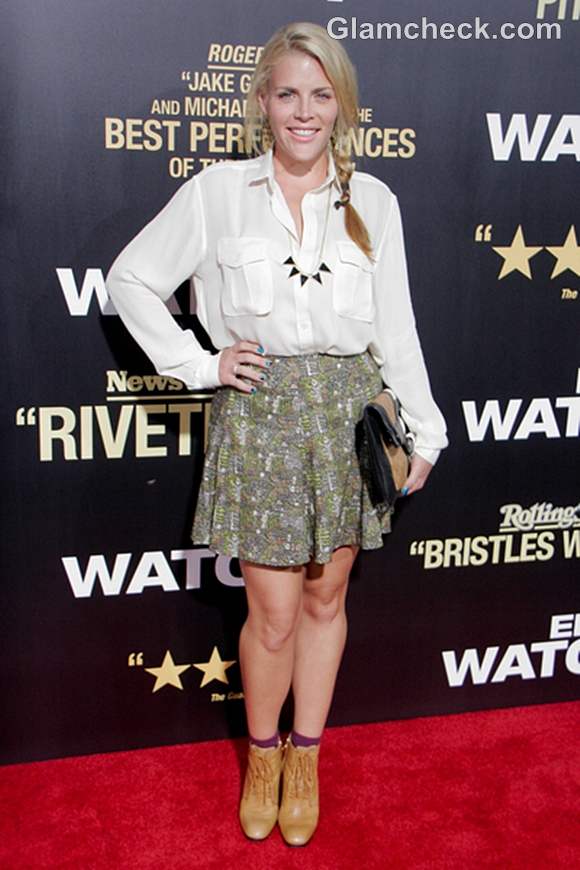 Busy's ensemble had all the elements needed to make it red carpet worthy. A white, loose-fitting, front-buttoned shirt and a short printed skirt were the focus of her look, imparting an effortless elegance that seems to come so naturally to some celebs. She accessorized her outfit with Native-American-inspired necklace and earrings, camel-colored booties with purple ankle-length socks and a large black and tan clutch purse.
Hair and makeup:
Side braid; nude makeup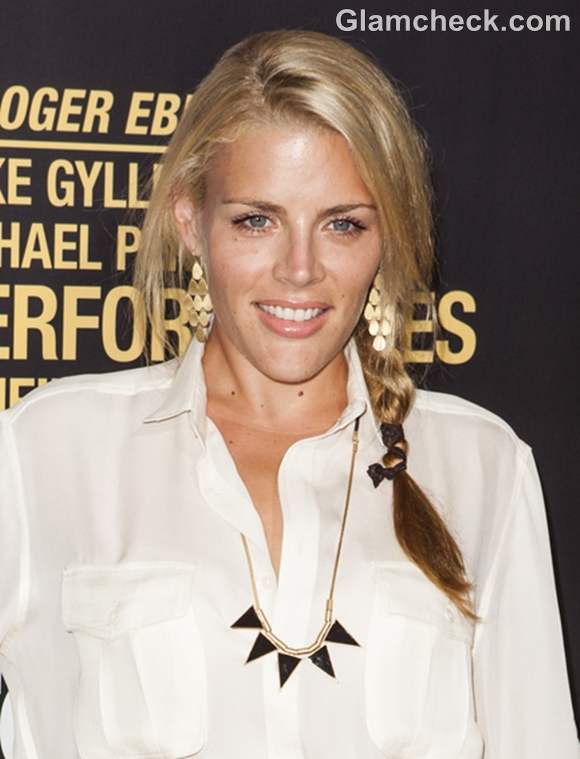 Her blonde tresses were done up in a side braid with a black ribbon intertwining the end of the plait. Wisps of hair were left loose of the braid on both sides of her face. Bright blue nail polish added the only real pop of color apart from her purple socks. Except for liner on the upper eye lid and a bit of mascara, Busy's face was lit up by only natural tones that belied the use of any beauty aids.
Get the Look
This look can be adapted for most situations. Don a blazer to make it work-appropriate. To glam it up, switch the booties for pumps, leave your hair loose and swipe on a red lippie. As it is, it's a comfortable, practical and stylish look for a brunch or a day out shopping and running errands.
P R Photos