90210's Anna Lynn McCord made a smashing appearance at the Lloyd Klein Spring 2013 Collection Fashion Show at Lure in Hollywood, California on September 21.
What she wore:
Little black dress with a thigh-high split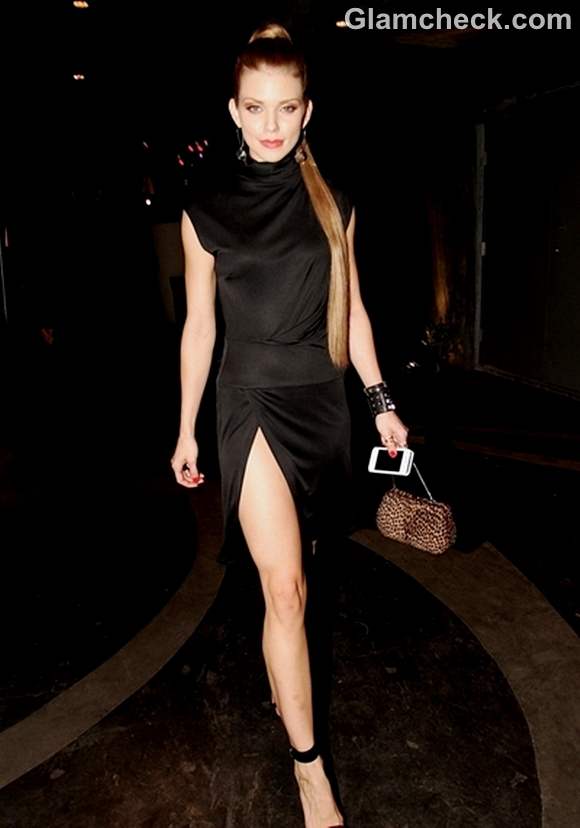 You don't need to put her in a revealing dress to see how hot she is, but it sure helps maintain the sex symbol ideal. Annalynn wore a knee-length, sleeveless black dress with a polo neckline and a deep slit on one thigh which she used to her advantage – the 25-year-old emulated the then-notorious, now-famous Angeline Jolie pose with her right leg sticking out at an odd angle to show off her toned thighs. Although the frock was not tight-fitting, the fabric flowed over her curves and made them more obvious and titillating than a bandage dress would have accomplished.
Of course, a sexy dress is not all you need for a winning ensemble. Your accessorising skills better be up to the mark if you want to paint a complete picture. Annalynn gets full points in that department too with her leopard print box clutch purse, strappy black heels that made the slit of the dress seem even deeper, dominatrix-style black cuff bracelets, and glamorous hooped dangle earrings. This ensemble is steaming but is high class all the way.
Hair and makeup:
Sleek top knot; Seductive makeup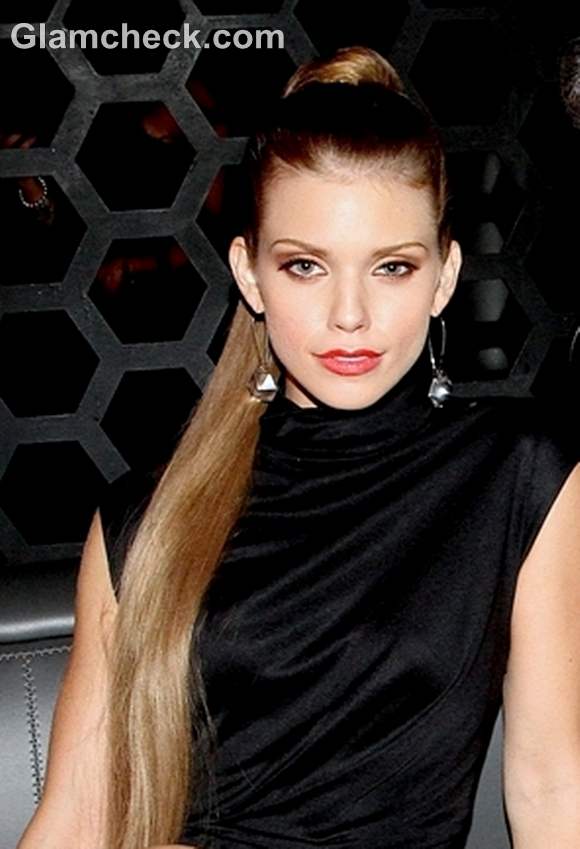 She tends to wear her hair curly, choosing to stay true to their natural style. However, she went on a completely different tangent for this event, styling her newly-extended tresses in a smooth-as-silk top knot ponytail with the ponytail itself drawn over one shoulder to elicit envy. A bronze eye shadow, liner and mascara worked together to create a slightly-smoky seductive feel. Cherry red lips completed her rocking look.
P R Photos