Nail art or painting is much more than the mere idea of decoration. It is not only reflective of grooming but also reveals something about every personality. Like clothes, the way one maintains their nails can direct towards the idea of style as well. They may look insignificant but a fine dressed woman with unmaintained nails will always have a negative impact. What a person wears is a medium of expression, and nail art today makes a contribution in its own way.
A classic approach to this form of nail art where the nails equals a canvas is the classic French manicure. Favored by many and cherished forever, this form is irreplaceable. We only see it being redefined!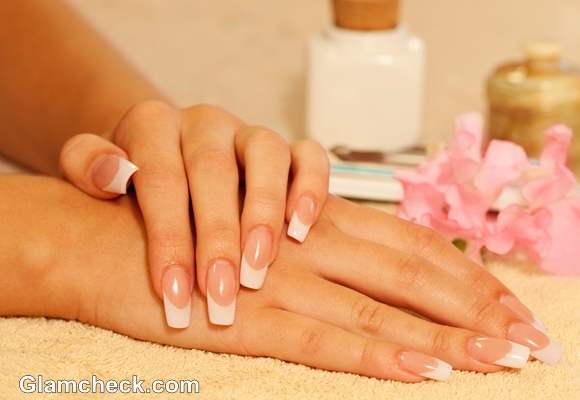 DIY Nail Art – French Manicure
Here's a step by step process for you to attempt a D-I-Y!
Things You Will Need:
The first step to trying out anything is to get your material ready. In this case it would be:
Nail Polish Remover
Cotton Ball
Manicure Tools
Sheer Pink/Nude Base Nail Paint
White Nail Polish
Transparent Nail Coat
A Tape
The D-I-Y Process:
The first step to any manicure operation is cleaning the hands and get rid of any grease.
This is followed by careful removal of the existing nail paint. Make sure the removal happens properly with no traces of colour remaining.
Shape your nails in your desired way and use the cuticle remover for better touches.
Apply a coat of base coat in the shade of sheer pink/ nude. The base coat should not be capable of over powering the white.
Once the base coat has dried properly, cover your nails with a tape leaving out the areas you want to paint white which will be the tips.
Paint the unwrapped areas with a white nail polish.
Impart final touches by applying a coat of transparent nail polish.
A Variation: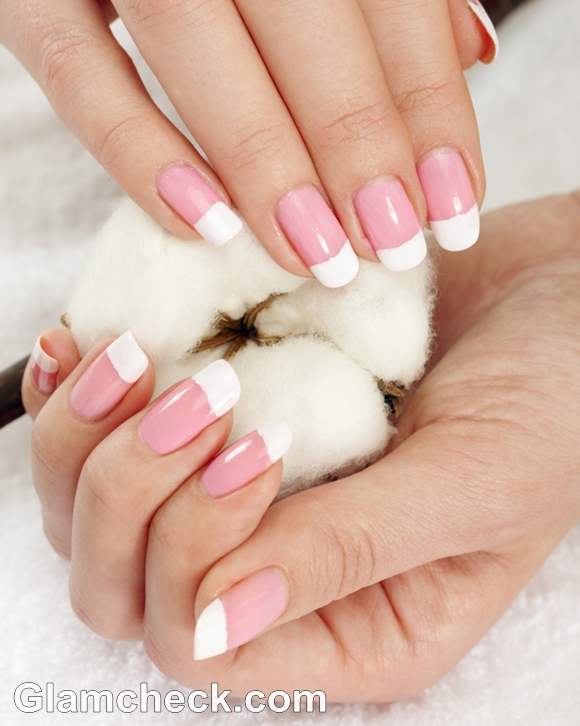 Nail Art French Manicure variations DIY
The above steps were to achieve the classic form of French manicure.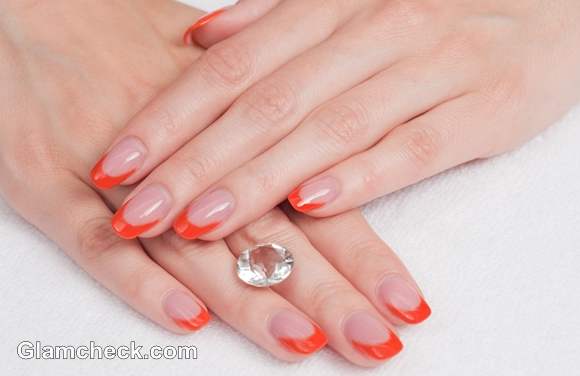 DIY Nail Art French Manicure
The form of nail art is a big fashion solution as it goes with most of the outfits and clothing moods.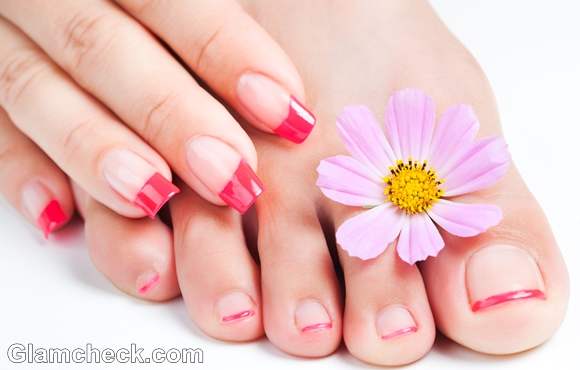 DIY nail art how to french manicure
However, there is no classic without a variations. Give the form of art a twist with colour. One can use any colour instead of white and apply this against a clear nail polish that acts as the base coat.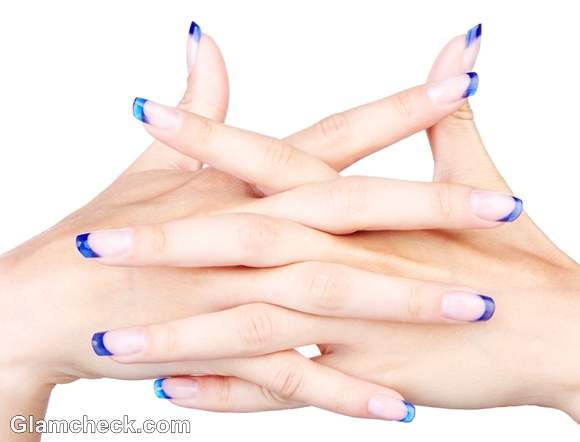 DIY nail art how to do french manicure 
Use the technique to suit your roles, where a classic French manicure is very formal but the coloured versions of it are equally playful!
Shutterstock