Acclaimed actress Sandra Bullock has been quite the head turner and show stopper during the ongoing awards seasons with her colorful sartorial choices and beauty statements. Just when we thought she wouldn't be able to surpass the looks that she has already sported on the red carpet, out came her recent appearance at the 66th Annual Directors Guild of America Awards at the Century Plaza Hotel.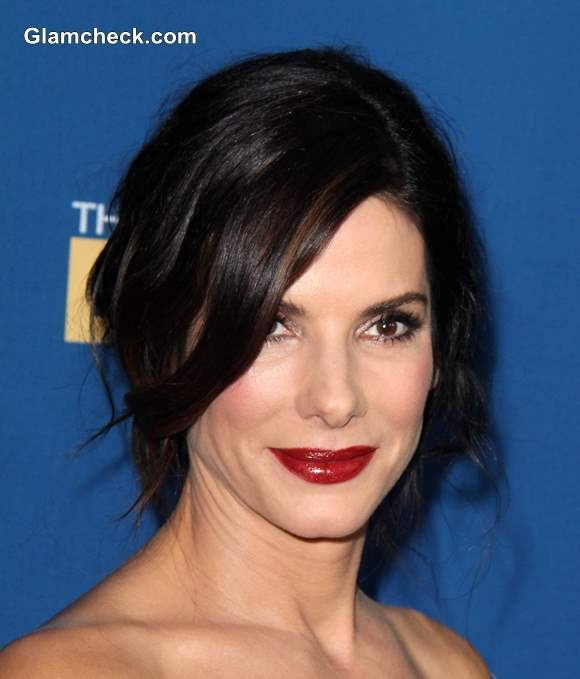 Sandra Bullock Classy At the 66th Annual Directors Guild of America Awards
The brunette superstar looked drop dead gorgeous, classy and beautiful in the hairstyle and makeup that she sported – not that she is not so without them, and we loved what we saw. She recreated Hollywood glamour in its full glory by going for a timeless style.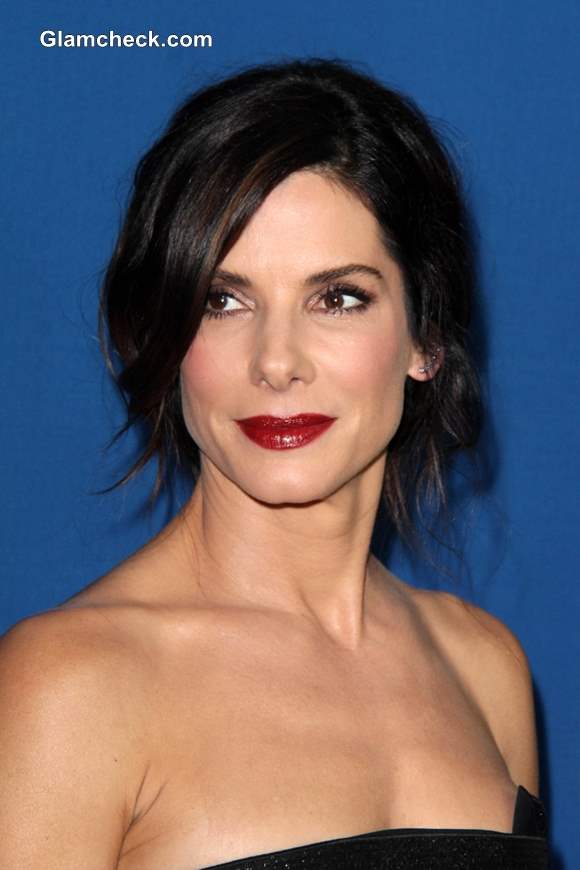 Sandra Bullock 2014 at Directors Guild of America Awards
Her hair was fashioned in a chignon – that was kept informal around the face by styling it loose. The makeup was quite the definition of perfection, especially the choice of crimson shade for the lips. Her eye makeup was done artfully, so that it looked minimal, but at the same time accentuated her brown eyes. We like how the mascara has been applied on both the upper and lower eyelashes – and the subtle use of kohl/dark eye shadow along the lash line to give more definition to her peepers. 
Image: Shutterstock