One of the best ways to jazz up black curly hair even more is by coloring sections of them in ash blonde highlights. In fact, ash blonde highlights are also a good choice for those who want this particular hair hue but do not want to color their entire head with the same shade.
Tips on How to Get It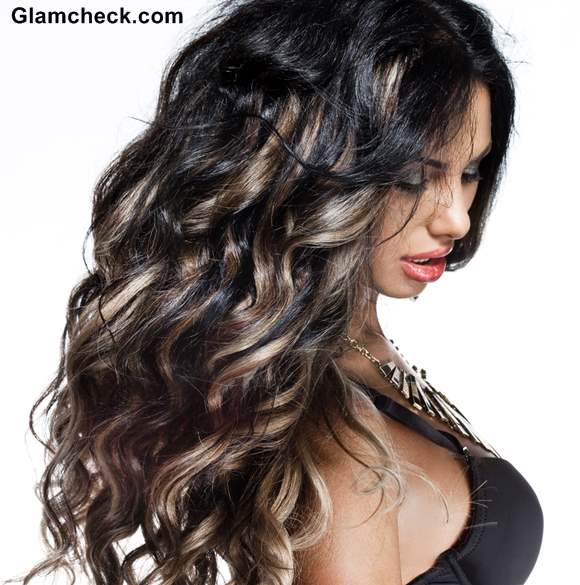 How to Sport Ash Blonde Highlights on Black Curly Hair
You have the option of getting your hair stylist to do it or going for DIY steps – whatever you are more comfortable with. Ensure that the highlights get heavier around the lower edges of the hair – keeping it less around the top portion. This transition of progressing from thinner highlighted strands to thicker highlighted ones will also add to the illusion of heavier and more voluminous hair. You can also get subtle strands of light brown shade interspersed with the ash blonde ones, to give more texture and depth to the highlights.
The combination of black curly locks playing peek-a-boo with ash blond ones are quite a popular choice as far as hair color is concerned, and it has a wide appeal when it comes to different age group and skin tones.
Image: Shutterstock