Actress Laura Wright blazed a trail on the red carpet as she arrived for the Classic Brit Awards 2013 at the Royal Albert Hall in London On October 2, 2013. No, it wasn't with her outfit, although her black evening gown with the gold link chain halter neck was quite sexy. What struck a note with fashionistas and trend-spotters everywhere was her huge back tattoo.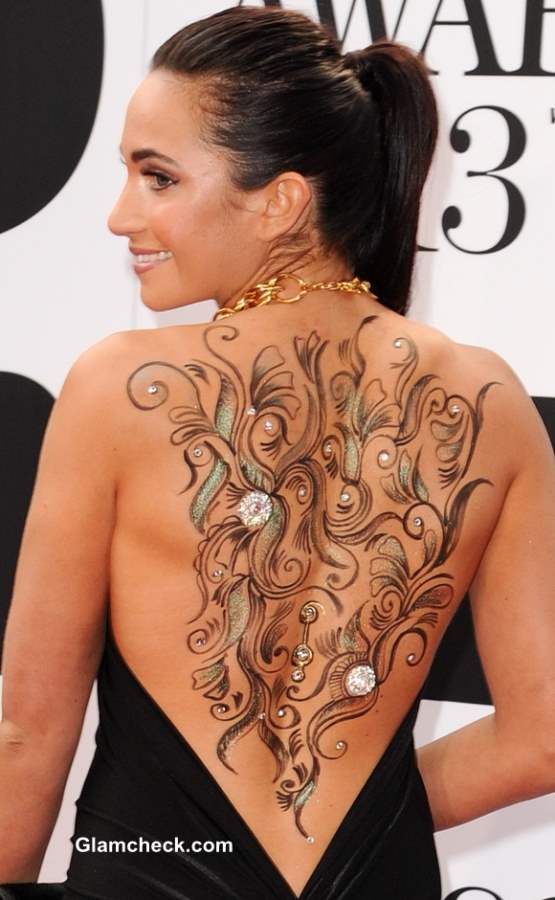 Laura Wright Shows Off Sexy Body Art in Backless Dress
Laura isn't that much of a tattoo fan. She is supposed to have a rarely-seen floral one on her lower back, but she has hardly taken to the tattoo trend with gusto like the rest of Hollywood. However, we all want to try something new sometimes and Laura thought of going with some eye-catching body art to spruce up her red carpet look. Or maybe this is a trial run for future tattoos.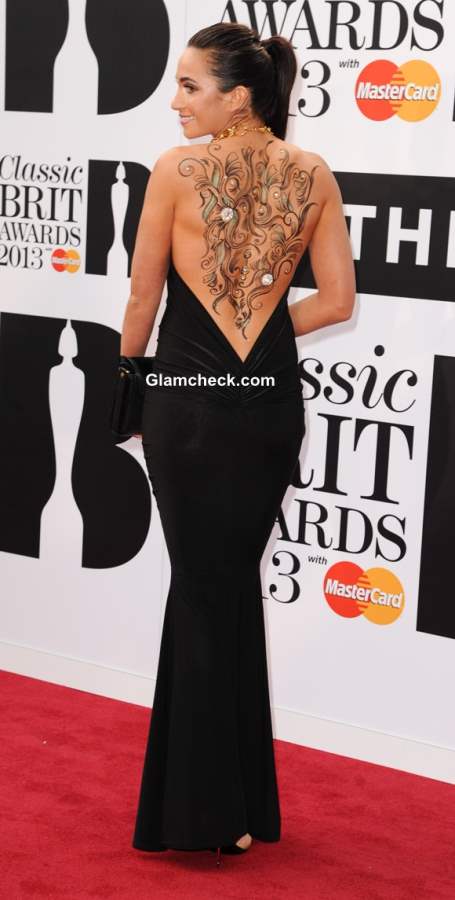 Laura Wright Back Tattoo
The body art covered her entire back from just below her shoulders to where her dress ended in a sharp V just above her buttocks. The tattoo was abstract, inspired by nature. The swirls, sweeps and shapes seemed to depict foliage with a fantastical twist.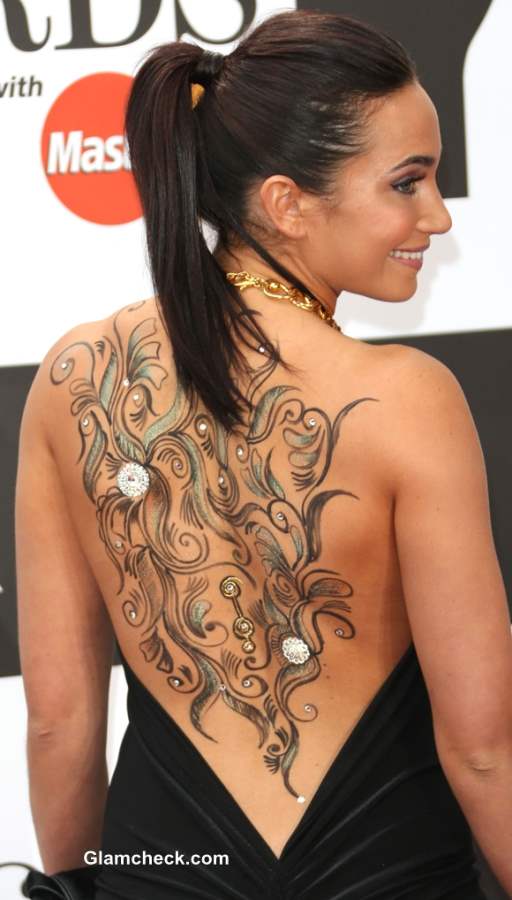 Back Tattoo Laura Wright Shows Off Sexy Body Art in Backless Dress
Most of the tattoo was done in black ink but shapes that appeared to be leaves were colored in with a very subtle green which was tinged with shimmer. Whorls ended in diamante detailing, the latter also embellishing two patterns which looked like flowers.
Back tattoos are infinitely sexy as they offer a sort of covering up of exposed skin without actually doing so. The effect of Laura's back tattoo was both fun and titillating. If her plan was to stand out on the red carpet, it definitely worked. 
Image: Shutterstock