Actress Anna Faris, popular for her comedic roles in the Scary Movie series, presented a cute front at the Anna Faris at the Cloudy with a Chance of Meatballs 2 Los Angeles Premiere at the Village Theater in Westwood, CA . Faris voices the character of Samantha "Sam" Sparks in this movie.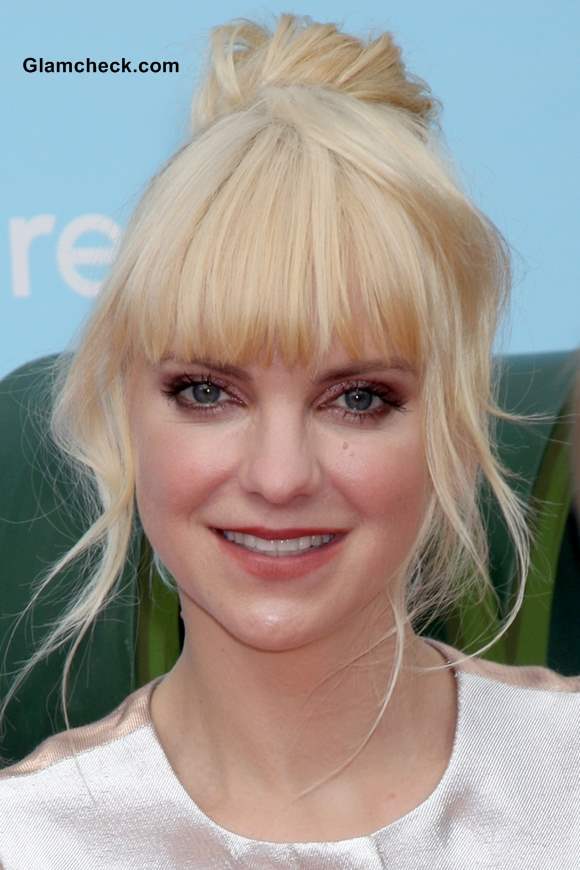 Anna Faris bun hairstyle 2013
The blond star wore her hair in a sumo style bun at the top of her head. Bangs framed her forehead, while neck length wisps of hair fell on both sides of her face. This is a very relaxed hairstyle that is easy to do yourself. All one needs to do is divide the hair into two sections – going from the left ear to right. The front section near the forehead should be thinner in proportion to the back.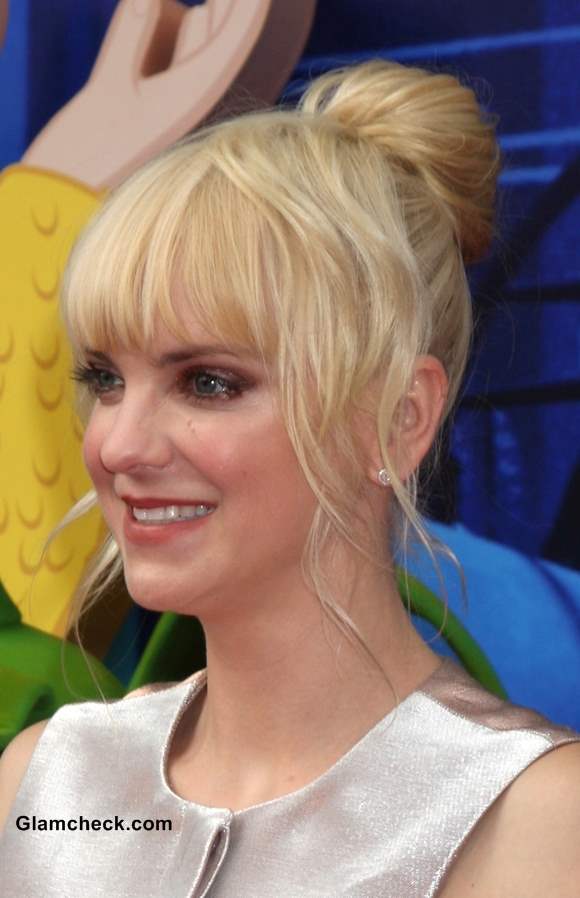 Anna Faris Sumo Style Bun at 'Cloudy With a Chance of Meatballs 2' Premiere
Tie a high bun with the hair from the back portion, and arrange the strands from the front portion around your face. Getting the sumo style bun hairstyle is as simple as this.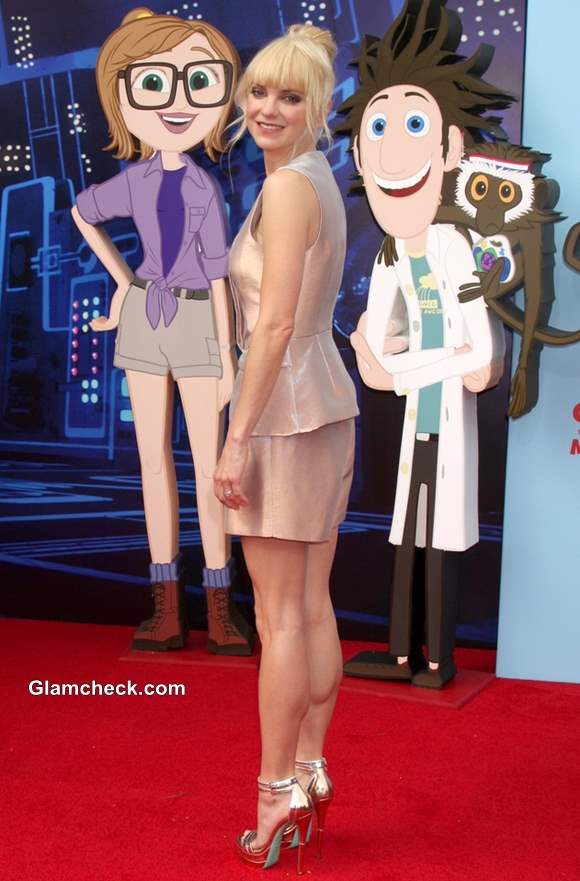 Anna Faris at the 'Cloudy With a Chance of Meatballs 2' Premiere
Anna's ensemble for the day centered on a golden metallic combination – right from the shorts and jacket to the stilettos that she wore. 
Image: Shutterstock