Young Elle Fanning was channelling a fashion sense greater than her tender years as she attended the Virtuosos Awards at the 28th Santa Barbara International Film Festival in Santa Barbara, California on January 29.
What she wore:
White brocade dress from Rochas Spring 2013 Collection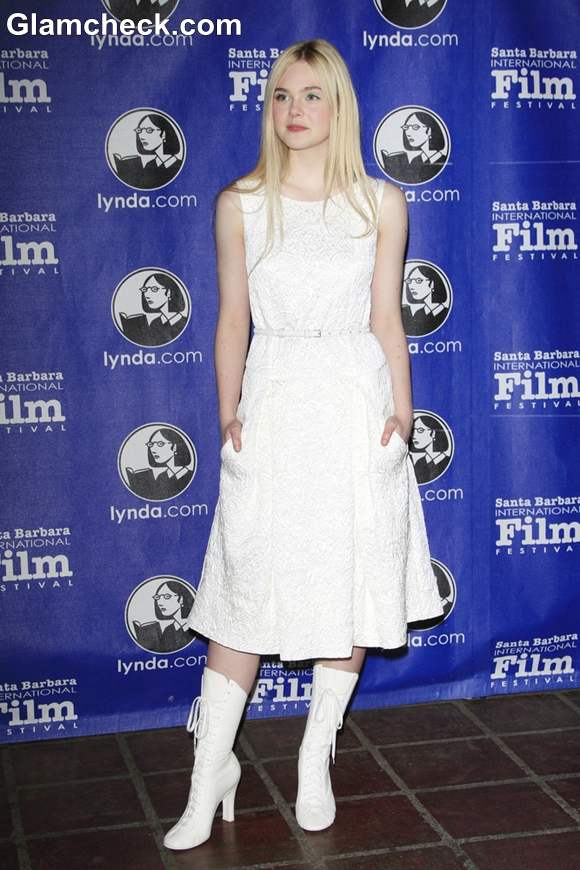 Elle Fanning 2013 Santa Barbara Awards Show
The elfin blonde slipped into a white dress featuring gorgeous brocade work all over. The sleeveless number also boasted pockets and a slim white belt, both of which gave it a bit of a resort feel.
Rochas accessorized the dress with a silk scarf, sun glasses and calf-high tie-up white boots on the ramp. Elle opted only for the latter when it came to her ensemble.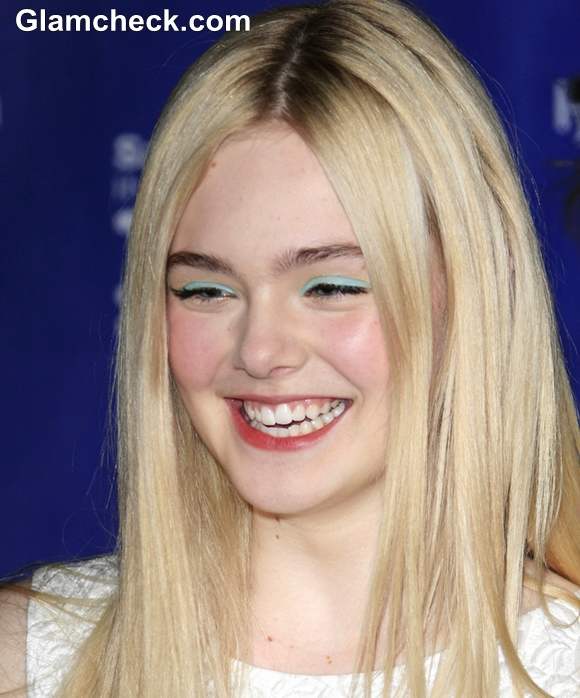 Elle Fanning makeup at Santa Barbara Awards Show 2013
Hair and makeup:
Loose hair; minty liner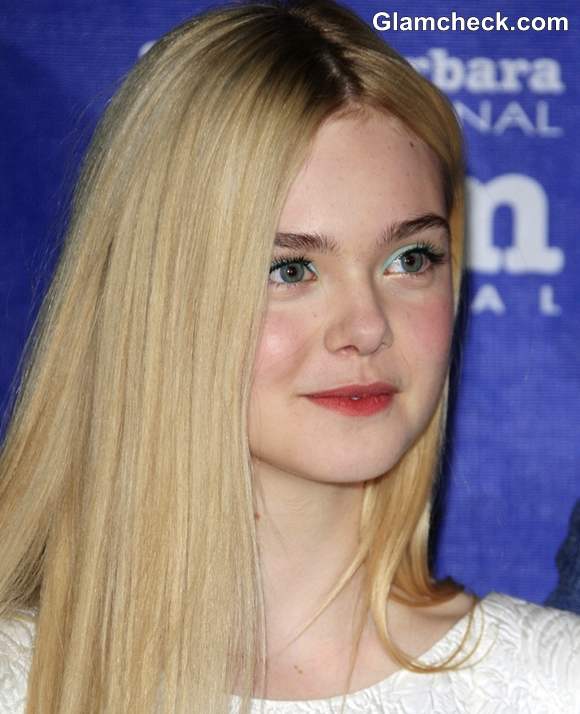 Elle Fanning 2013
The pretty teen doesn't need much to spruce up her look. She wore her hair loose in delicate waves ending in slight wisps. She does opt for some of the prettiest eye liners to draw attention to her face though. She wore a lovely neon pink not so long ago. This time, she wore a mint green liner which made her natural green eyes pop.
Elle Fanning at Santa Barbara Awards Show 2013
Don't miss her thick eyebrows, a trend that has been running strong since it was introduced on the ramp. A lipstick the color of crushed strawberries completed her look.
Shutterstock