Black is one of the most universally accepted and favored colors. It might not work its charm in summers but in the season of Fall/Winter, the color forms a major chunk of the wardrobe. So much so that one has to make an effort to introduce some color to the wardrobe. Black separates are like forming base of winter outfits out of which a black dress is an integral part.
A winter black dress is a must have for everyone. The classic can be styled in a million ways and that is what gets a fashionista excited. Here are two simple yet classy approaches to perfecting the winter black dress looks:
Scarf Up!
A black dress can be easily manipulated with a creative use of accessories. A simple approach to this would be adding a warm scarf to an all black outfit which includes the staple black dress, black stockings and simple black pointed pumps that maintain the powerful character of the look.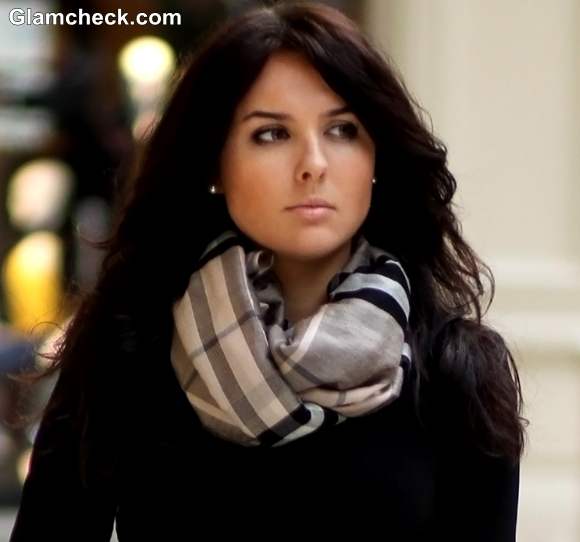 How to Style black Winter Dress 
Complete the look with a tan tote bag that is another winter favorite and goes with just about anything. A perfectly stylish winter look. One can opt for minimum jewellery in the form of studs and a watch to add some elegance to this look.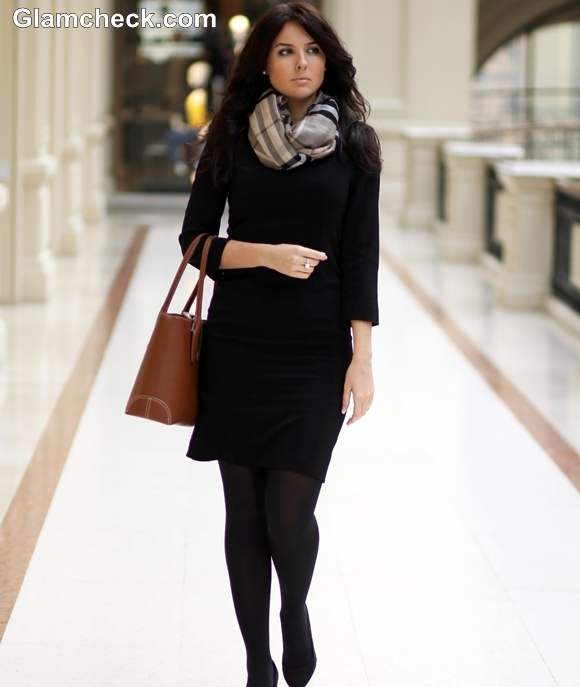 How to Style Black Winter Dress with scarf
Hair and make up should be simple because however, take the solace of a red lipstick if one wants to further glamorize the look.
Tan Edge!
One of the nicest things of this darkest color of the spectrum is its ability to adapt to any color. Add any color to black and one gets a new story out of the outfit. We choose another color of the Fall: Tan! Yet another basic , the color adds a new dimension to winter dressing. A warm dress is never too warm for the dropping temperatures and the most stylish addition to deal with it is always a coat. A camel coat breaks the black-ness of the outfit. Let your black dress peep out of the coat!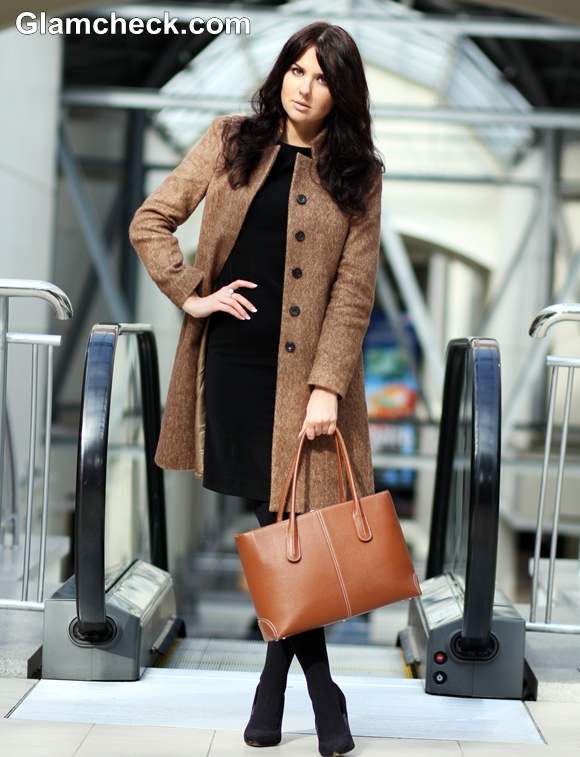 Wearing black dress with camel coat – winter styling tips 
Accessories always play a huge role in stabilizing an outfit by balancing out the outfit in terms of color, shape and vacancy.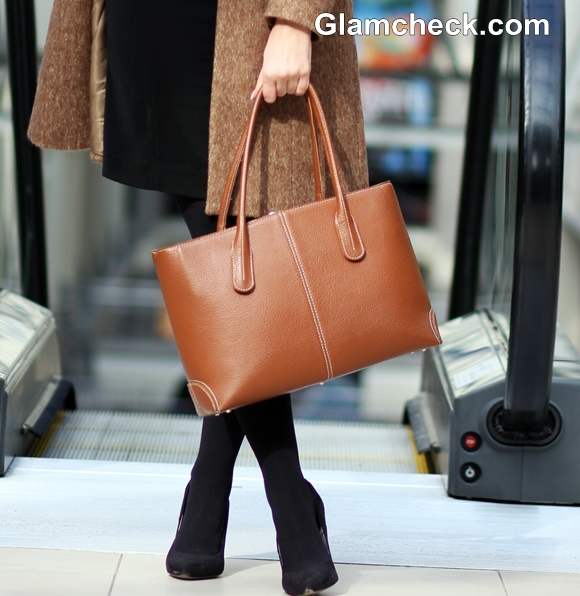 A tan tote bag is one of the most versatile pieces to sport in the season. The bag adds a smart edge to not just this but any outfit and is definitely a worthy investment for the season!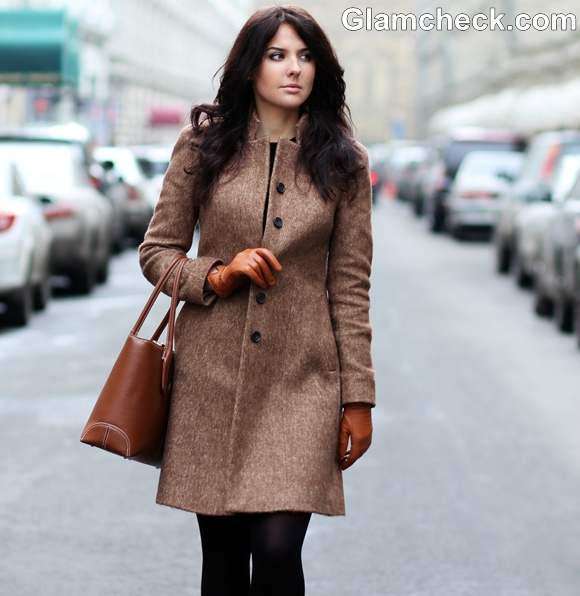 Winter styling tips – wearing black dress with camel coat
Because this is a pure winter look we suggest you go all out! A winter look is never really complete without a pair of gloves. Match yours to the tan bag and complete the story of your look.
Black is a color of comfort in the winters! So find a stylish solace in the color and make a stylish winter out of the basic black dress!
Shutterstock