Do you still need convincing that a blazer is a wardrobe staple? Need one more kick in the you-know-what before you get out there and invest in one? Well, we have just the thing for you! At the recent 2013 Film Independent Spirit Awards in California, we noticed that several celebrities on the red carpet sported classy blazers that transformed their ensembles. It may seem like this is just a trend returning for a spell, but take a look at fashion history and you'll note that this has been one indispensable wardrobe item through the decades. So without further ado, here's some blazer inspiration from the ones who know best!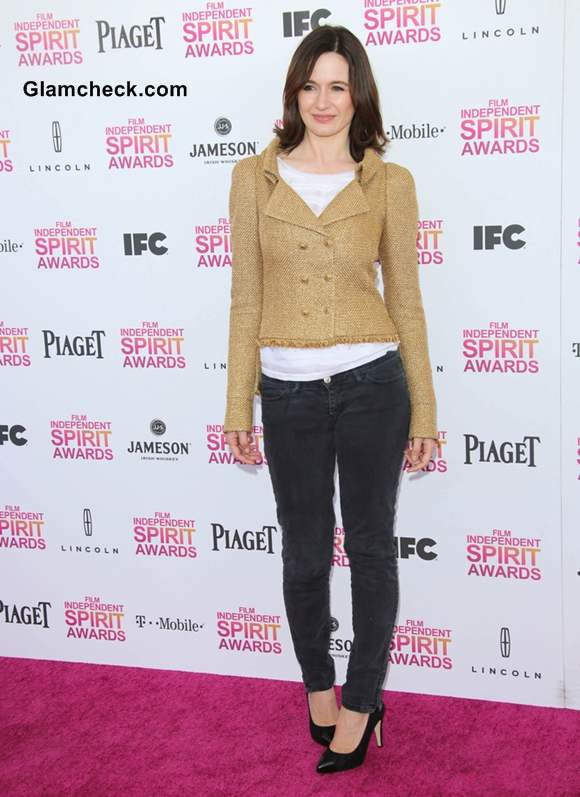 Emily Mortimer at 2013 Film Independent Spirit Awards
Emily Mortimer looked pert and modern in her double-breasted camel-tone blazer. Look at how splendidly that ups the style of her look. All she's done is pair it with jeans and a white tee and her outfit becomes red carpet worthy!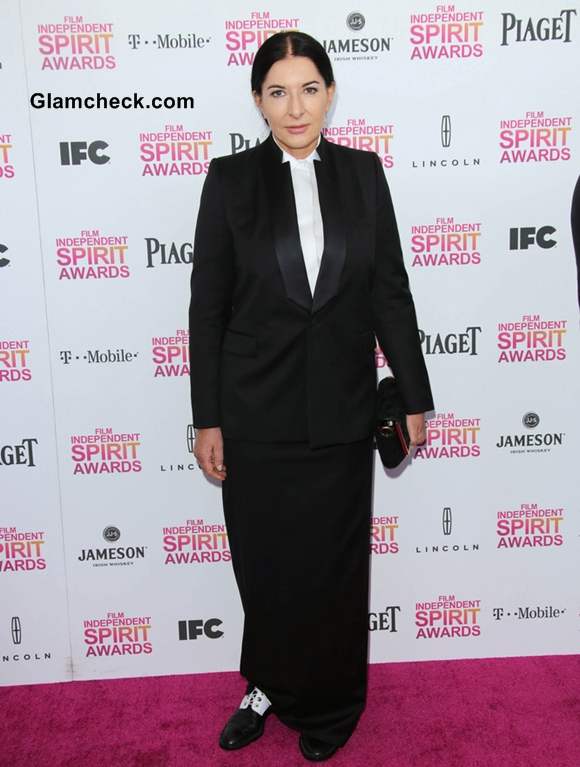 Marina Abramovic at 2013 Film Independent Spirit Awards
Marina Abramovic donned a black blazer over a black skirt and blouse. This quasi-androgynous look would just not have been the same without that formal addition.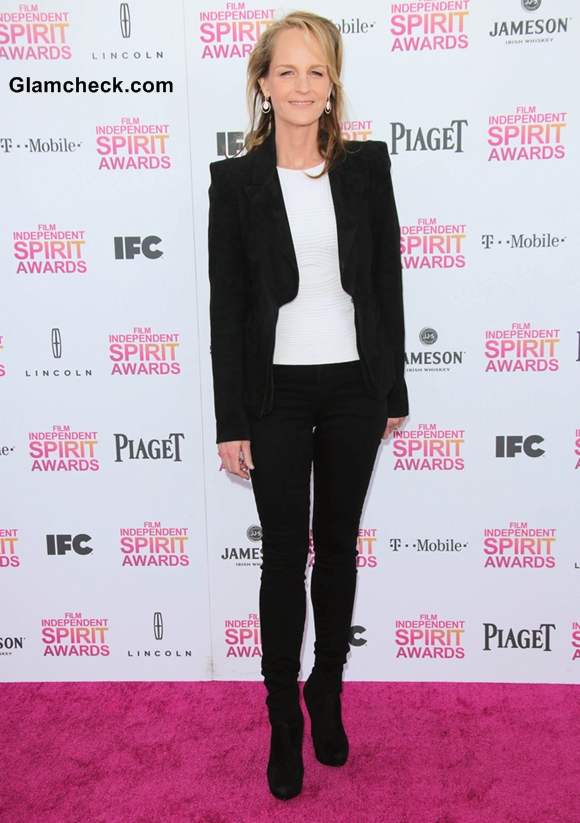 Helen Hunt at 2013 Film Independent Spirit Awards
Timeless Helen Hunt too went with her trusty black blazer too. The cut of her blazer is modern and sleek, resulting in an overall sophisticated look.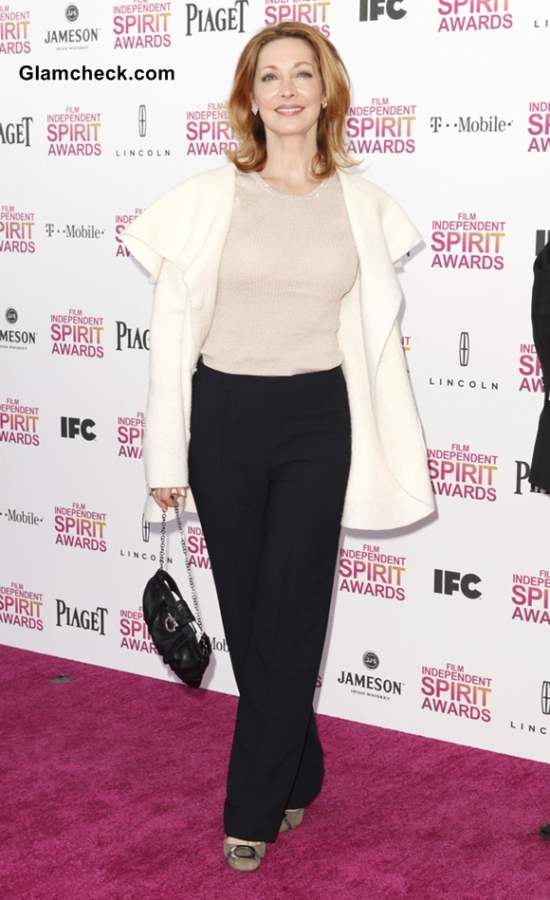 Susan Lawrence at 2013 Film Independent Spirit Awards
Now if you thought blazers had to look like men's jackets, think again. Susan Lawrence sported an unmistakably feminine one. The white blazer resembled a dramatic cape with sleeves. Reaching to the thighs, it definitely added grace and high style to her look.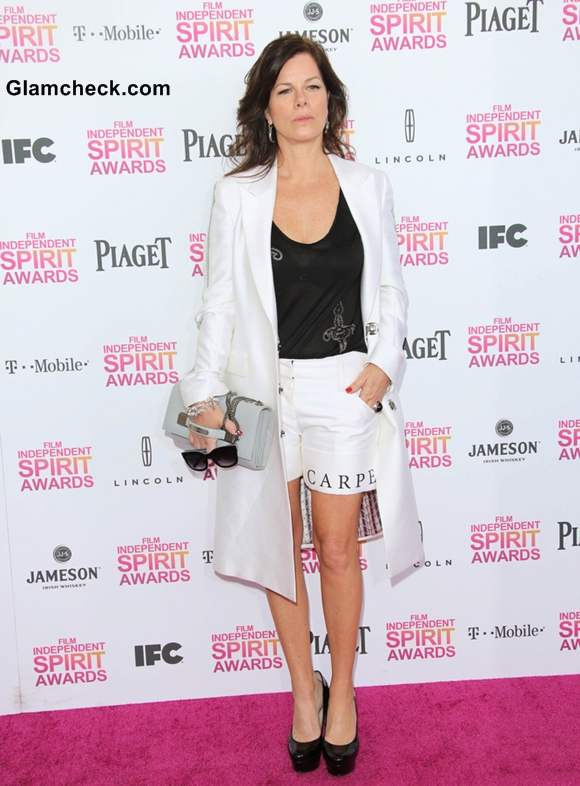 Marcia Gay Harden at 2013 Film Independent Spirit Awards
Here's another non-conventional example. Marcia Gay Harden paired her shorts and tee with a blazer that could have doubled as a knee-length coat. It's smart and sophisticated, while the printed inner lining makes for an interesting visual.
P R Photos