As spring says goodbye and summer is fast approaching, the beach beckons us to go out and splash in some waves while donning our favorite swimwear. One should not forget to look stunning even on the beach and make some jaws drop.
One of the best ways to make yourself look different on the beach is to select brightly colored swimwear or accessories. As brights are going to be all the rage this coming season, it is going to be fun shopping for them and styling them to suit the occasion.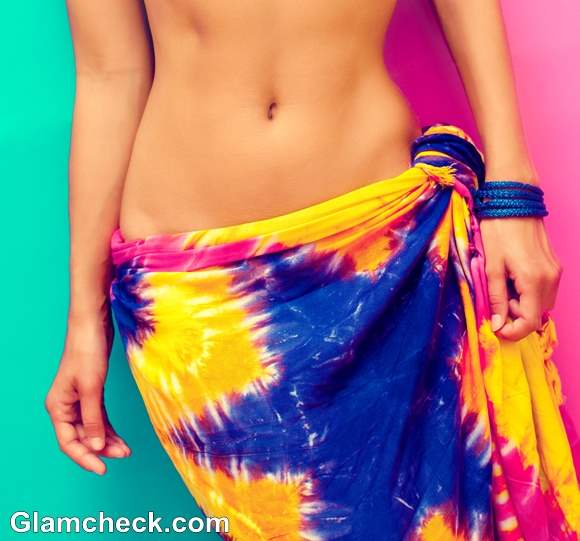 Bright Colored Sarongs for Summer
A brightly colored sarong can be your saviour in trying to put together the perfect beach look. You can choose from a range of solids, prints or stripes, however a multi-colored print works best on all occasions and any kind of beachwear whether bright or muted. It can help to either accentuate the brights or complement the dull shades of your bikini.  A short sarong can be really handy as it can be used not just in the conventional way it is supposed to be used but also in more unique ways that can be tried on for style and comfort both.
Tie it around the waist in either front knot or side as you would please. Your shades needn't always stick to your head when you're not using them. Tuck your shades in the sarong for some added style quotient. And if they are interesting enough, are sure to drive more attention towards your sarong!
What if you suddenly decide on trying out beach volley ball or just take a stroll under the summer sun? You can use your sarong as a headscarf in multiple ways possible.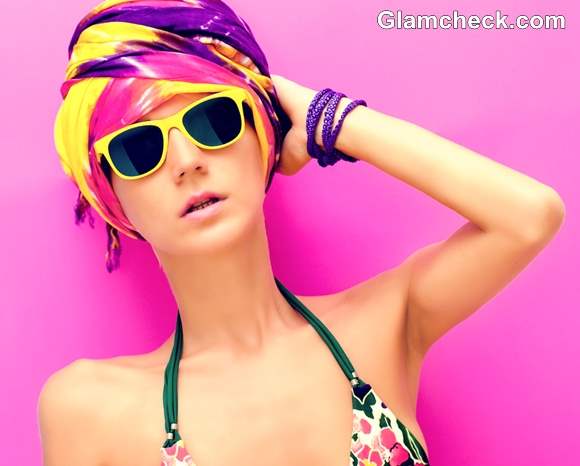 Wearing sarong as a headscarf
One of the most advisable ways is to tie it up as a turban to be hassle free and engage in all beach activities you like. In case you have a slightly bigger sarong, tying it up as a tube dress with a center knot is also in vogue these days.
Whatever the style you choose, make sure to make it look catchy and shine your brightest on the beach!
Shutterstock