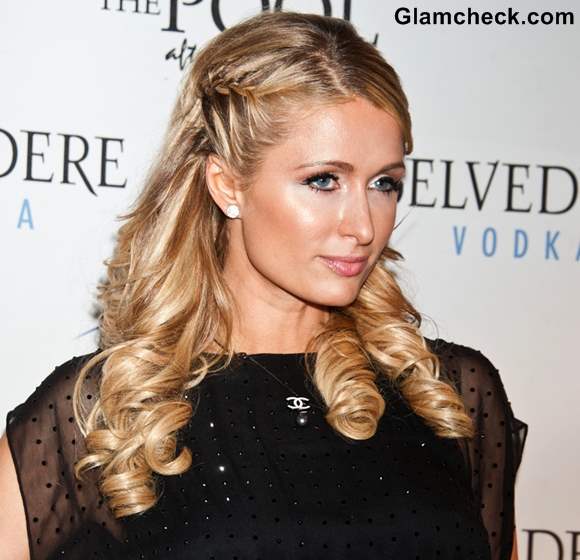 Paris Hilton braided bangs curly hair
Socialite and businesswoman Paris Hilton hosted Epic Saturdays at The Pool After Dark Nightclub at Harrah's Resort in Atlantic City on May 4. She wore her hair in a very feminine do – a braid creating a little texture from a side parting with the rest of her hair left loose, ending in ringlet-like curls.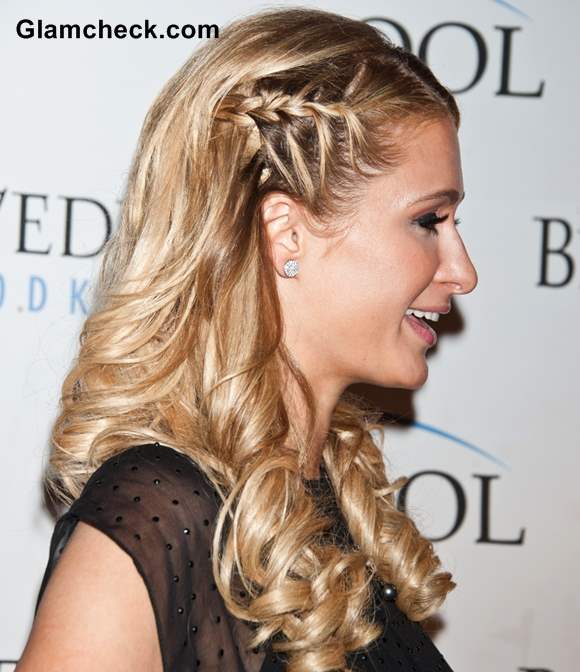 Celeb Hairstyle DIY : Paris Hiltons Braids Curls Look
Paris's hairdo looks easy, but it will take some practice before you can get the look just right. Fortunately, the steps are quite simple.
Part your hair on the side.
Make three very thin sections close to the scalp on the steeper side of the parting. Create a braid using these three sections, going towards the back of your head. Nothing fancy is needed, a simple braid will do. Pick up extra sections of hair as you progress and incorporate them into the braid otherwise your plait will just hang there.
The ringlet-like curls are what will take the most time. You have two options here.
You can use a curling iron once you are done with the braid.
Before you begin on the braid or about half an hour before you start on your hair at all, you can apply curlers to the ends of your hair so that they are already curled by the time you are ready to work on your do.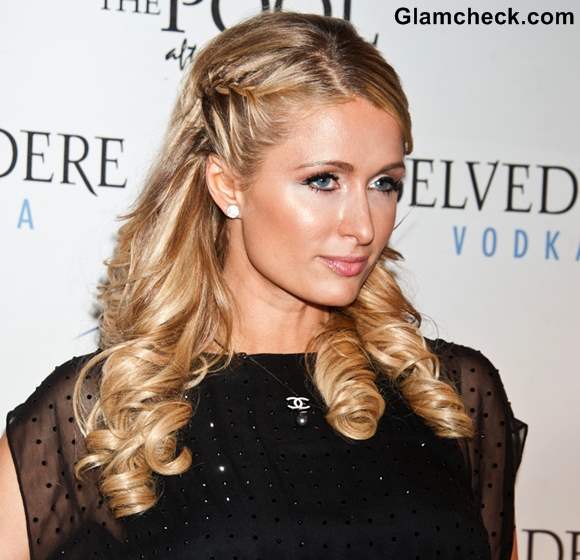 Paris Hilton braided bangs & curly hair
Finish off with a little hairspray to keep the look in place. 
P RPhotos