Carmen Electra sported one of the hottest hairstyles of the season at an event recently. She went with a sleek look, ironing her locks till they were pin-straight, and then bringing them sharply over one side from a very precise side parting.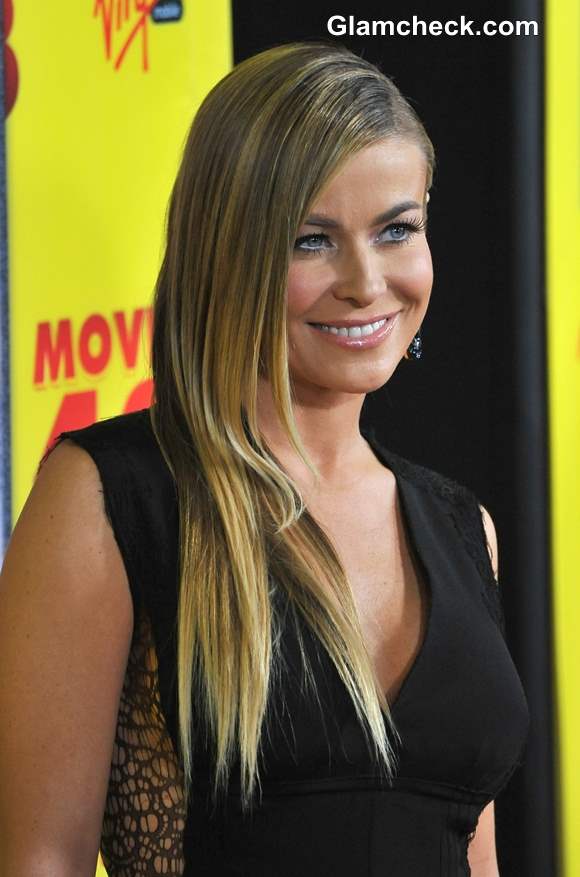 Hairstyle DIY Carmen Electra's Sexy Side Parted Sleek Do
The hairstyle is a sharp one with an edge, but its main aura is one of intense sophistication. The clean lines of the do are perfect to round off anything from a classy red carpet look to an over-the-top party look. That's why you should definitely give this hairdo a try at least once. We're pretty sure it will become one of your all-time favourites.
What you will need
Blow dryer
Flat iron
Hair spray
Hairstyle How To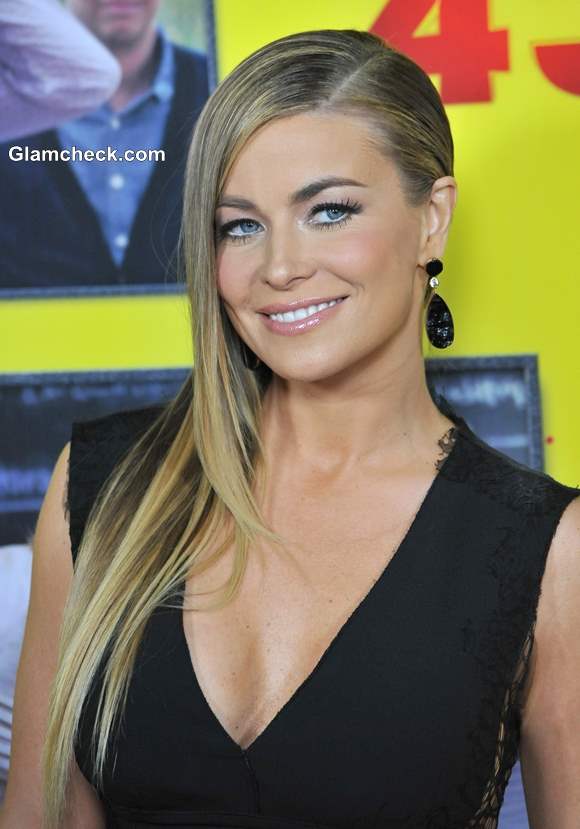 Carmen Electra Sexy Side Parted Sleek Hairstyle
This is a pretty straightforward procedure. But here's a tip. After you have shampooed and condition your hair, blow dry it upside-down. When done, use your fingers as a comb to separate strands. However, do this more toward the middle and ends of your hair, avoiding the roots, the latter so that you do not inadvertently trigger excess oil production on your scalp.
Now flip your hair back up and brush it out, making a deep side parting with a fine tooth comb.
The rest is really simple. Begin ironing out your hair, but make sure to do each section in one slow movement, starting at the roots and firmly but gently making your way to the roots.
When you are done, bring your now-straight tresses over to one shoulder and spritz them with enough hairspray to keep the look set. 
Image: Shutterstock