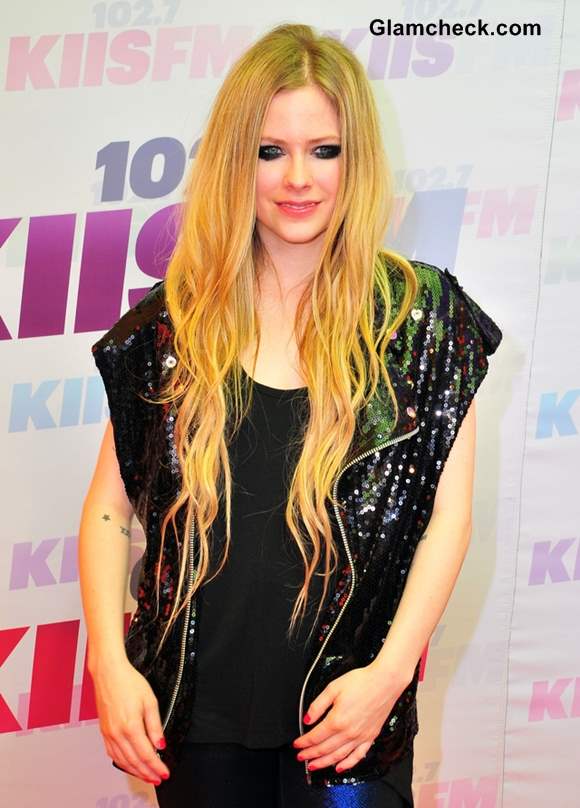 Singer Avril Lavigne made quite the impression as she walked down the red carpet at the 102.7 KIIS FM's Wango Tango 2013 at The Home Depot Center in Carson, California on May 11.
What she wore:
Shimmery ensemble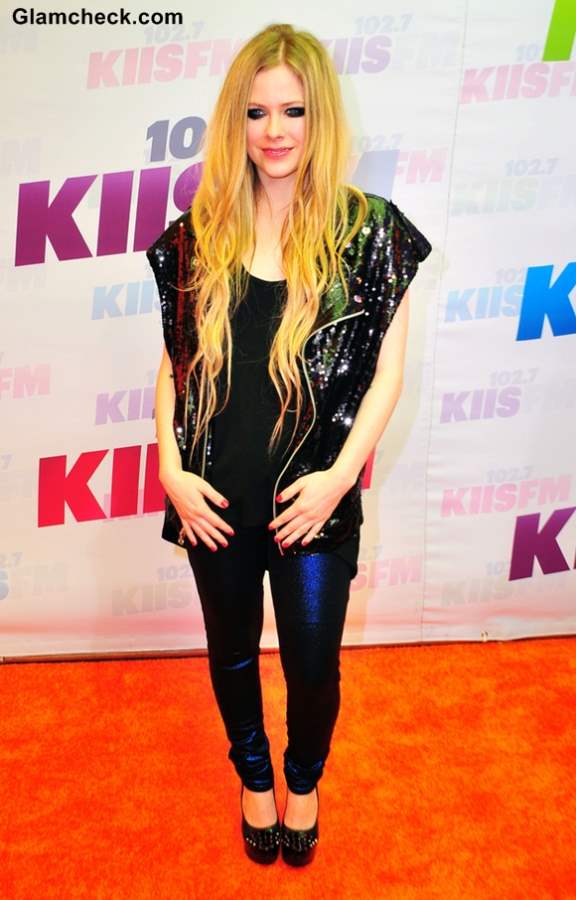 Avril Lavigne Strikes Rocker Chic Pose at Wango Tango Concert 2013
She was positively glowing in metallic blue leggings, a black top and a black shimmery loose-fitting jacket with colorful sequin work creating a rippling effect.
Stacked black pumps with studded detailing were her only accessory.
Hair and Makeup:
Colored locks; Really dark eyes!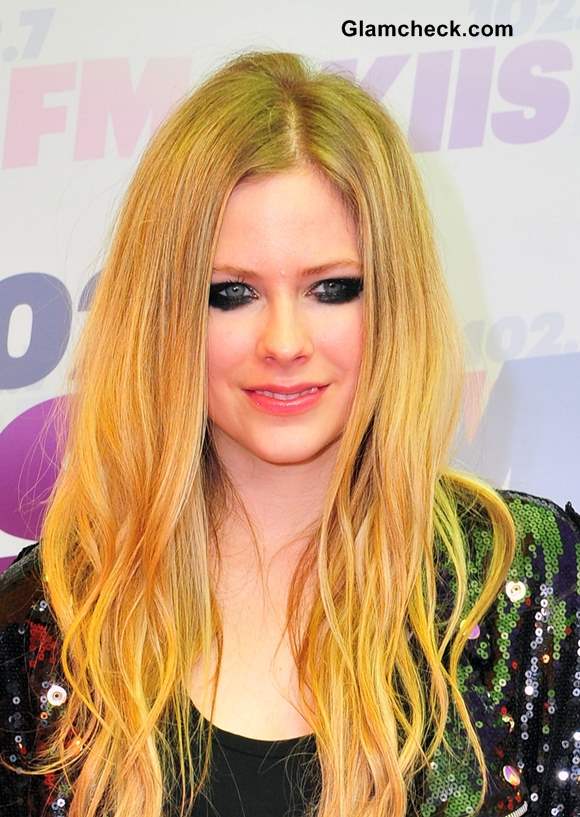 Avril Lavigne blonde hair color 2013
Avril seems to be stuck in time, and we don't mean that in a bad way in the least! She looks just the same as she did when she was 19! Is it her skin, her edgy eye makeup, her boyish figure? We really can't say. It may be, in part, the rocking hairdos that she has sported over the years, the one she sported that night a case in point.
Her long blonde locks were colored intermittently, a green tinge on the crown at the parting, then a deep yellow further down. The shades suited her eternally-young, ever-rocking personality to a T.
Fuchsia nails, soft pink lips and thickly lined peepers completed her look. 
P R Photos