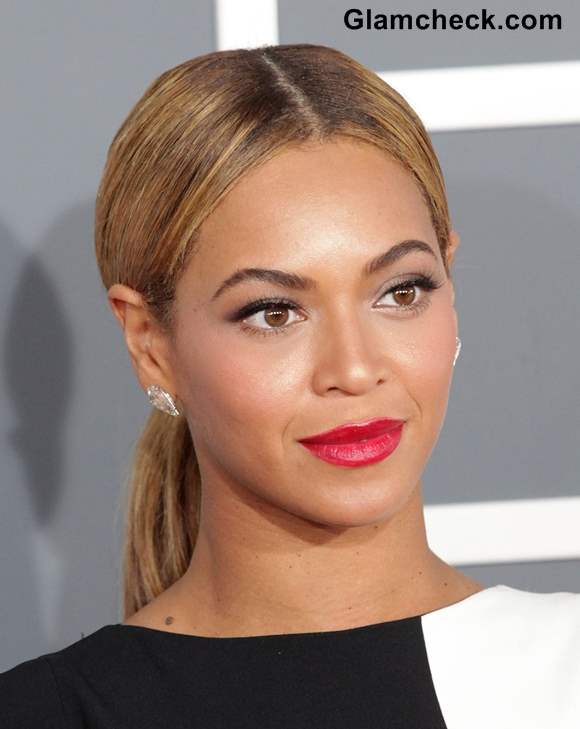 Singer Beyonce was spotted in a classic hairdo at an event recently. Her blonde locks were straightened, parted neatly in the center and swept back into a ponytail that hung just above the nape of her neck.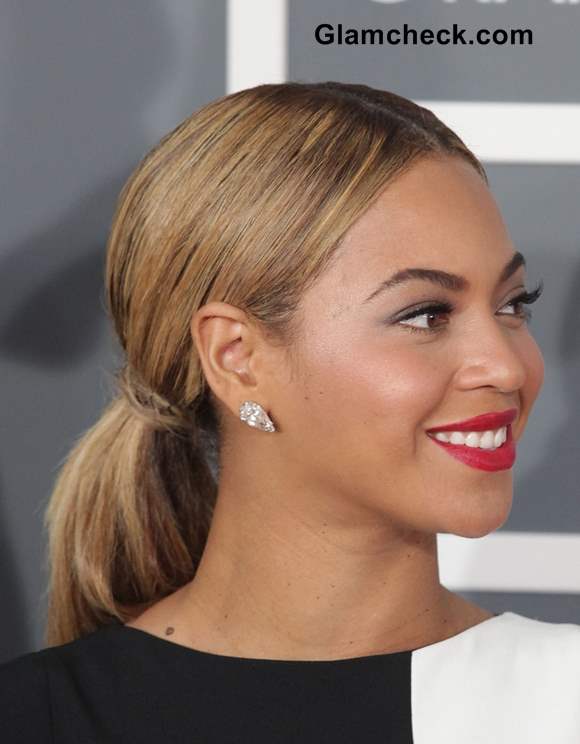 Beyonce Ponytail Hairstyle
The ponytail itself was given a nice finishing touch with a lock of her own hair entwined around it so that it looked like it was holding it in place.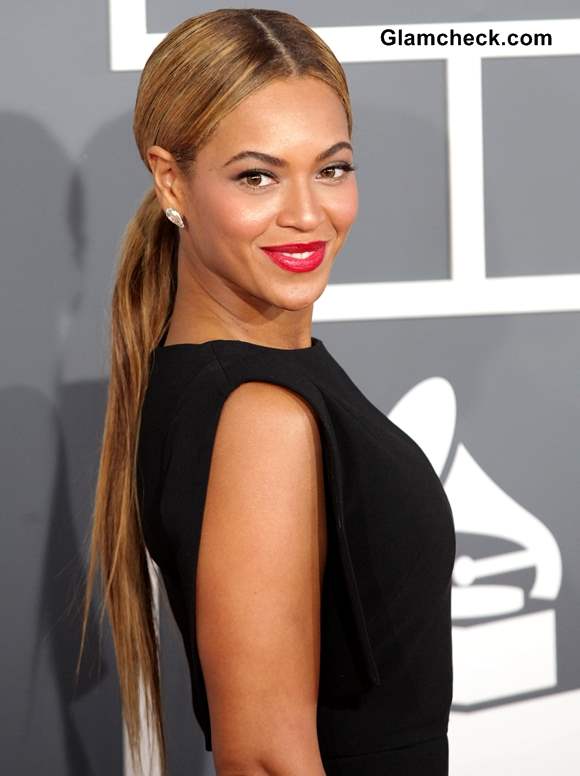 Beyonce Sports Classy Ponytail Hairstyle
Her hair hung down her back, sleek but still slightly wavy, her layered haircut apparent.
Beyonce's do is a simple and classy one that would suit both casual and formal outfits, as well as your work wear. What's more, because the base is so simple and clean, you have the option of sprucing it up to suit your personality.
A floral hair accessory, a hairband or a ribbon will add fun and dimensions of interpretation, depending on the type of accessory you wear. If you want to keep the look classic but want a little glam, how about a vintage hair clip around the ponytail instead of doing it up with a rubber band?
Or leave the ponytail as is during the day and bring it over your shoulder in the evening for an instant going-out look. 
Shutterstock