Socialite and reality TV star Kim Kardashian rarely takes a step wrong with her looks, which is why we enjoy keeping tabs on her. Her hairstyles in particular are usually immaculate, very like this sassy one.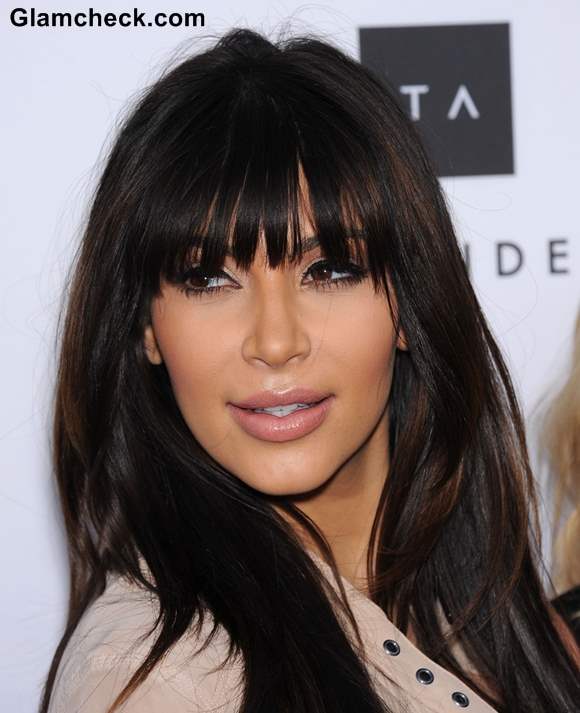 Kim Kardashian's Blunt Bangs
The brunette beauty wore her locks loose, waves stumbling down her shoulders and ending in lively little flicks that animated her look. The focus of her hairdo though was undoubtedly her blunt bangs, cut very close to the eyes so that they grazed her lashes.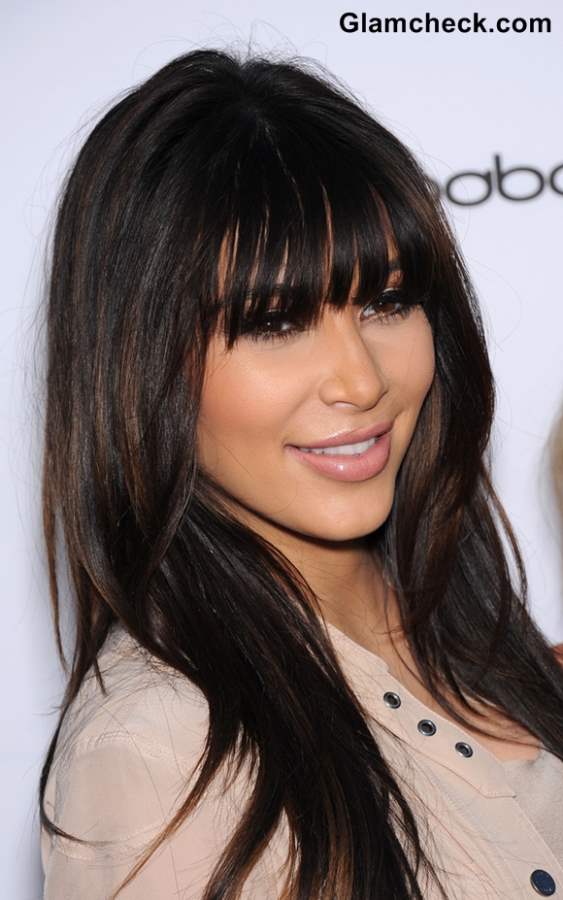 Kim Kardashian Blunt Bangs Hairstyle 2013
Kim's do is both perennial party girl and veteran on the red carpet. The texture and feel are exquisite.
There is so much you can do with the look to make it your own – sweep those bangs to the side instead of combed forward, bring all your locks over to one side of your head, fashion a braid from one ear to the other for a milkmaid braid look or get a pre-braided hairband for the same effect without the work.
Sport the look at your next girl's night out or with that slinky new number that you've been saving for a big evening do.
Shutterstock