Problem: Bleeding eye makeup and lipstick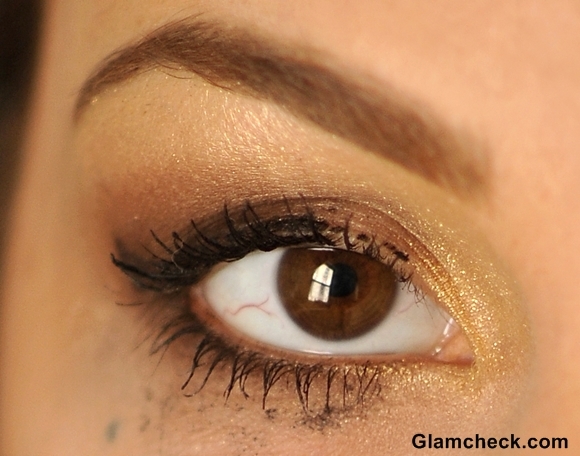 Spot-fixing Running Makeup
It is quite natural for mascara, eye liner and lipstick to start to run after they have been on awhile. If you work long hours, and who doesn't, then you must have encountered this little problem which has the potential to ruin your look completely. So what can you do? Sure, if you had time on your hands you could wash it all off and start afresh. But who has that kind of luxury?
Solution
The logical thing to do is wipe off the areas where the bleeding has occurred and then do a bit of a touch-up here and there to refresh your look. You'd naturally think that the best way to clean up is with a makeup remover, but that is neither the most efficient nor the most time-saving one.
Instead, use primer to fix the problem. Here's how.
Things you will need
Primer, preferably an oil-free one
A Q-tip
Concealer (optional)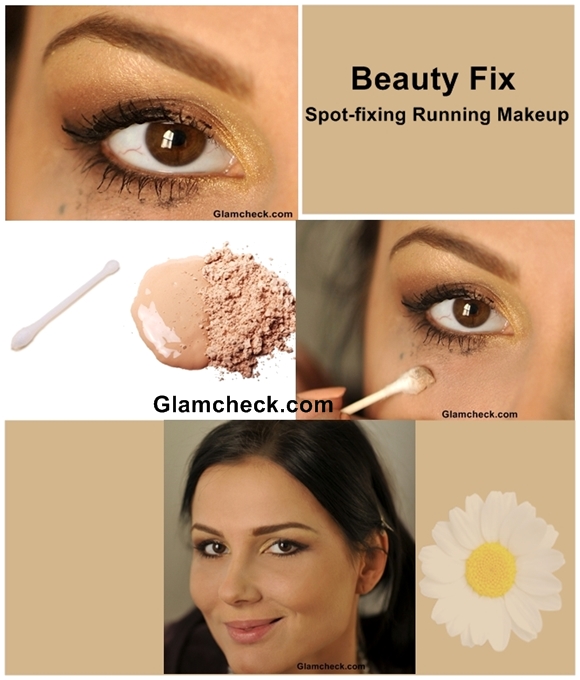 How to fix Running Makeup
Steps to follow
Take one small drop of primer on the top of the Q-tip.
Very gently and with very small motions, dab at or swipe off the rogue makeup.
If you don't have primer, you can do the same thing with a concealer. Put just a tiny bit of concelear on the end of the Q-tip and then dab at the spots where your mascara or lipstick have run on to your face.
You can finish off by touching up your makeup just a tad to give you a freshly made-up look. As good as new! 
Shutterstock