If you kept up with the 2013 Cannes Film Festival in even the smallest way, then you could not have missed Australian actress Nicole Kidman. Since she was on the jury this year, she was a staple at practically every premiere event and every red carpet ceremony. And she looked incredible every single time!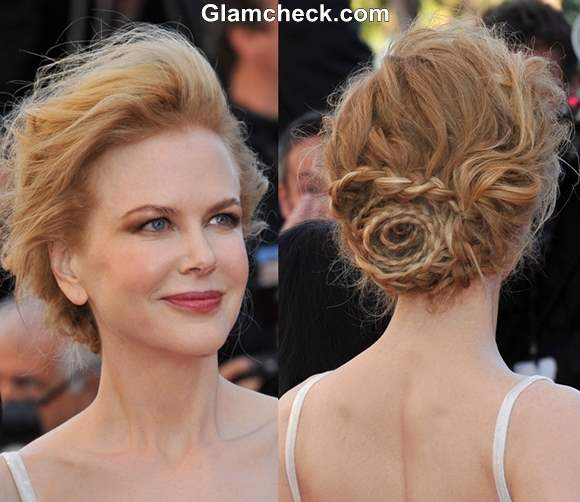 Nicole Kidman Braid Hairstyle at 2013 Cannes
Of course, she is a red carpet veteran and we've come to expect only the highest standards of style expertise from her. Still, it's a pretty remarkable feat to look like a million bucks several times a day, day after day. We think what most contributed to the success of her ensembles this time, apart from her innate poise, was the spate of braided hairdos that she sported.
Take a look at this particular beauty that stole our hearts as she attended the gala premiere for Venus in Fur in competition on May 25.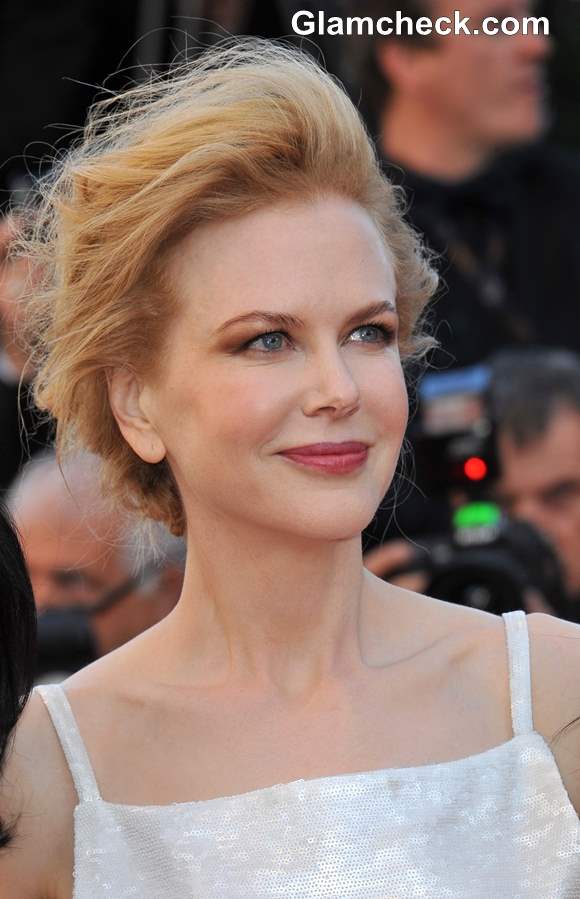 Nicole Kidman Hairstyle at 2013 Cannes
Her hairstyle had a blown back look from the front which imparted an ethereal feel, but what was truly amazing was the braided updo which was evident only when viewed from behind. Intricate braids were twisted around and around to portray a pocket nest at the nape of her neck.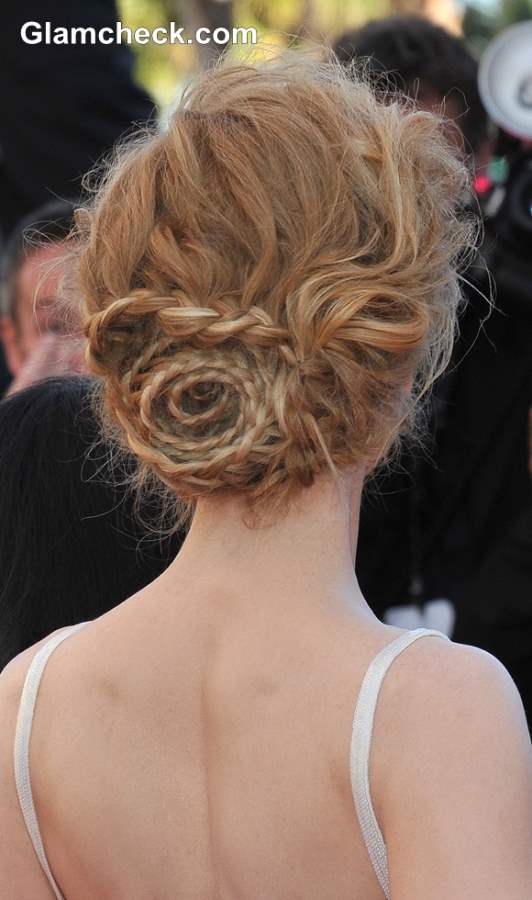 Nicole Kidman's Braid Hairstyle at 2013 Cannes
The effect was stunning, elevating Nicole's look from red carpet queen to full-on goddess. 
Shutterstock