The Beach Bunny Collection for 2014 during the Mercedes-Benz Swim Fashion Week on July 19 in South Beach, Miami, Florida boasted more than just stunning swim wear. One of the most memorable things on the ramp that day was the hairstyle chosen for the models of that particular show.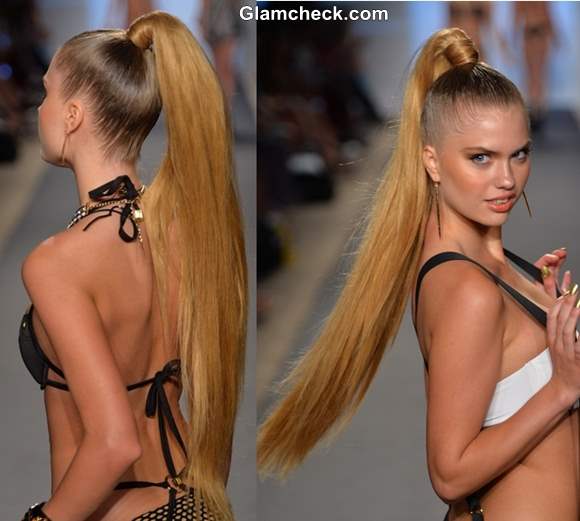 Hairstyle Trends S-S 2014 Long Voluminous Ponytails
As the tall, leggy beauties sashayed down the runway, you couldn't help but be captivated by their voluminous ponytails. Super-long hair was swept up, very sleek, into a high ponytail with plenty of thick hair falling down the back once the ponytail had been lashed into place.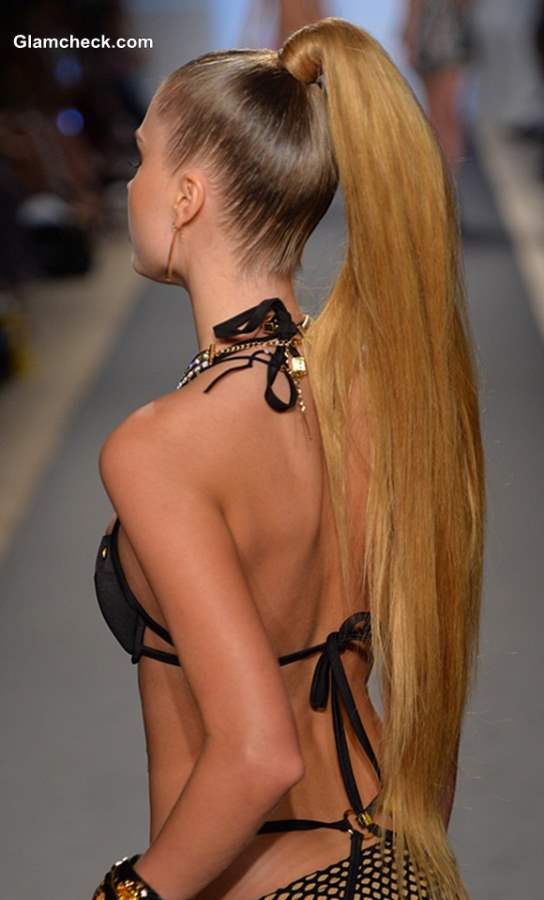 Hairstyle Trend S-S 2014 Long Voluminous Ponytail
The style was simple gorgeous! The sleek, high, super-long, voluminous ponytail has deadly levels of glamour and chic that spells high fashion. Can you imagine swishing this ponytail about as you wait for your pina colada at the bar? Or coming out of the sea after a swim in this hairdo? Yup, it's the kind of do which has a story behind it.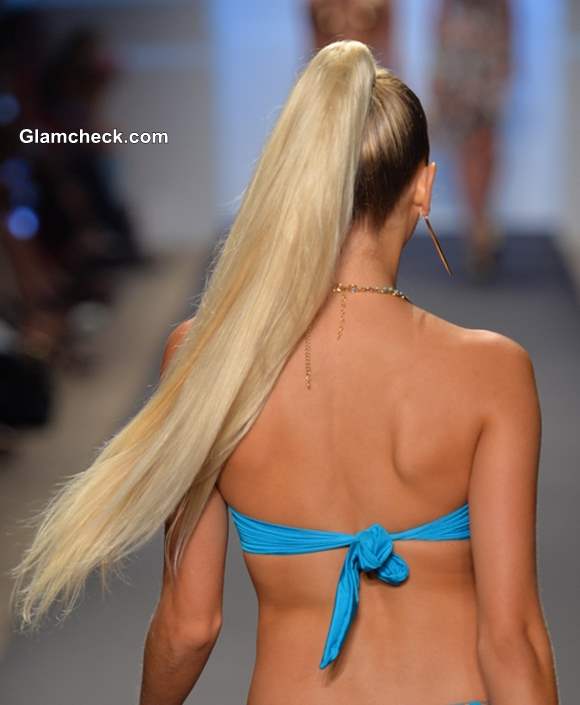 Hairstyle Trends 2014 Long Voluminous Ponytail
And what a super-rocking beach look too! It has a vampish look to it that will go well with your naughtier and sexier swimwear, adding both elegance and sex appeal to your beach attire. It's practicality (hair off the face all day; set it and leave it) are perfect for when you want to look your best at the beach or pool but don't have the time or patience to keep running to a bathroom to check that all is in place.
Glamcheck's Styling Tip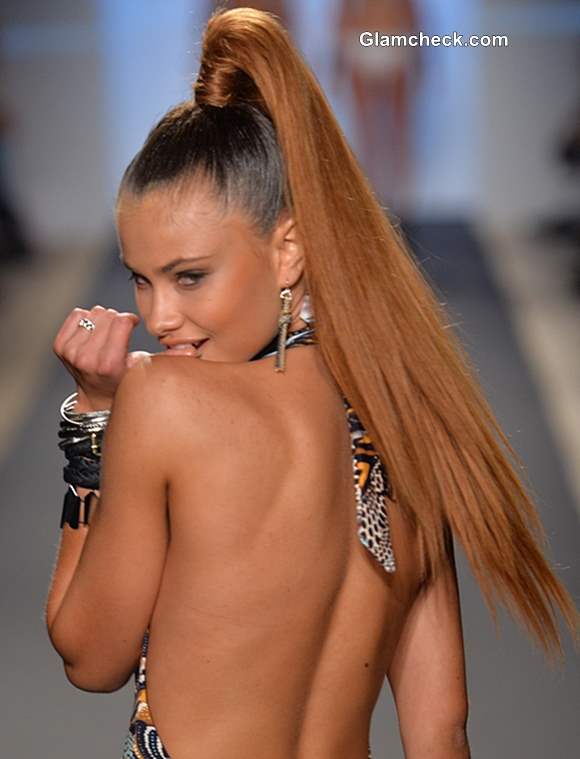 Hairstyle Trends S-S 2014 Voluminous Ponytails
Don't shy away from this voluminous ponytail if you have shorter hair. What do you think hair extensions are for? Exactly so you can rock hairstyles like this one. Make sure that you buy a shade of hair extensions that matches your hair color. Or of you want to try a dual-tone look, you could go with a completely contrasting color too. 
Image: Shutterstock