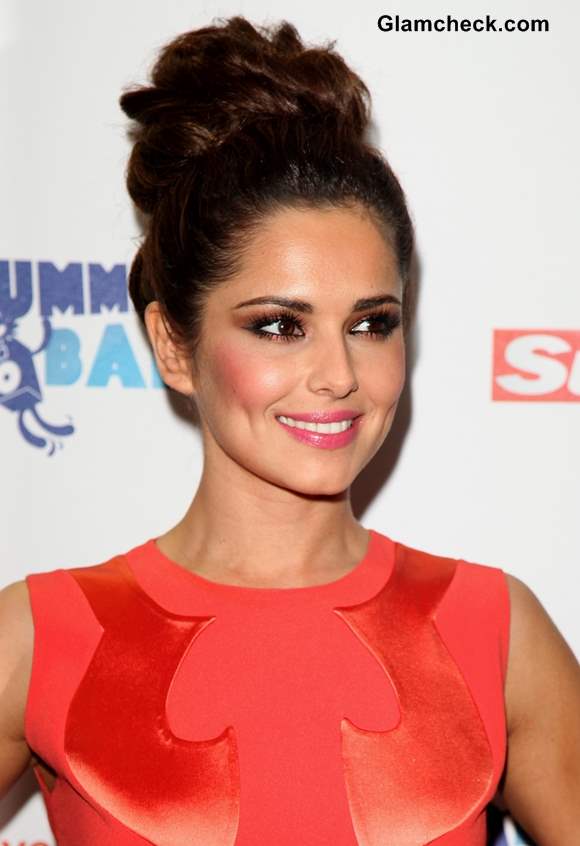 British singer Cheryl Cole looked pretty as ever in her Textured Bun at a recent event. The hairstyle put more focus on her face.
This is a very easy hairstyle, and can also be sported on days when one is having a bad hair day – adding instant glamour to the person. We totally love the look and bring you steps to do it yourself.
Hairstyle DIY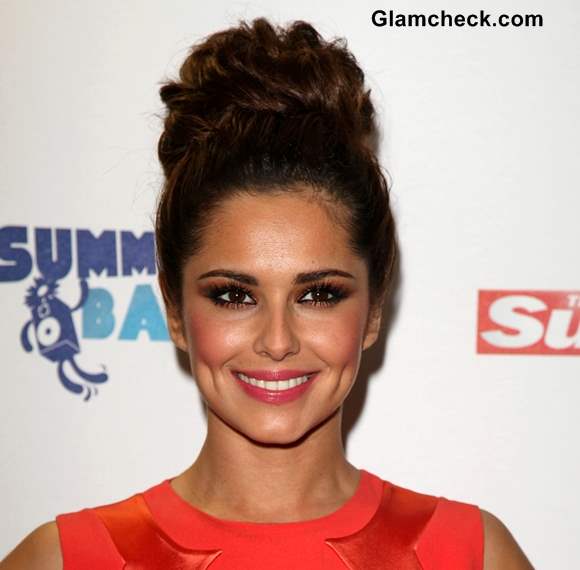 Cheryl Cole Textured Bun Hairstyle DIY
Start by voluminizing your hair by using a spray or simply by applying a normal hairspray to the front portion of your hair, right above the forehead. Take care to use the spray from a distance of at least one hand away – otherwise it will leave behind a very greasy effect.
Now gather all your hair at the crown of your head and secure with a hair elastic, to make a ponytail Ensure that the front portion of your hair is not lying flat on the head. You can pull out a bit of hair, very slightly, at random towards the front portion. This will make sure there is no flatness. Also, the previously applied hairspray will help in primping and fluffing the hair up, so that you don't end up with a flat look anyways.
Twist and roll individual sections of the ponytail, and pin separately at the crown of the head. Make sure that while you are pinning each strand – you do so in the shape of a bun and that all the sections are close to each other and make a perfect round.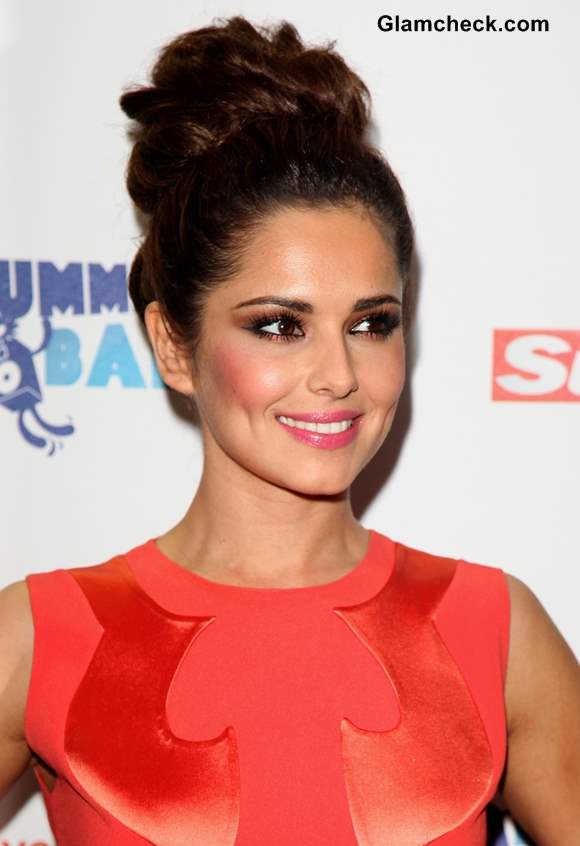 Cheryl Cole Textured Bun Hairstyle Tutorial
And that's all! It is this simple. This definitely is one of the easiest and most hassle free hairstyles to do yourself. The textured bun is great for sultry summer days, when you want air around your neck – without giving up on your style quotient. 
Shutterstock