Sun tan isn't just a summer thing. Get out in the sun any time of the year without sunscreen and you'll soon find your skin bronzed to varying degrees depending on your skin tone, how harsh the sun is where you live and how long you've spent in direct sunlight without protection. Some people enjoy showing off a tan, some don't care either way, while still others find it confoundedly ugly and can't wait for it to disappear. If you fall into the latter category, read on.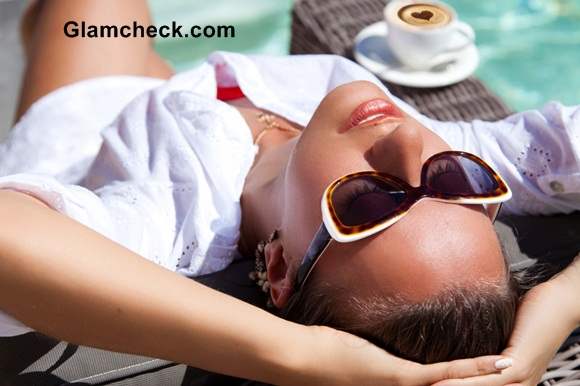 How To Get Rid Of Tan Naturally
If you wait long enough, the tan will naturally fade away. There are natural and chemical remedies to help fade a sun tan, but even these will not offer instant gratification. Getting rid of tan involves waiting and consistent efforts. If both chemical and natural methods of sun tan removal require waiting, then you really are better off going the natural way. It's worlds safer, costs less and you can do it right in your own home. Or go to a friend's place and make a sun-tan-removal party of it. But we're getting off the point. Let's get right back to the simplest ways to accelerate sun tan fading.
Exfoliate To Get Rid Of Tan Naturally
This should be your first recourse to removing a tan. We shed skin every single day but the skin cells just stay on our bodies. To get dead skin cells to drop off and reveal the lighter skin underneath, exfoliate with a dry brush, exfoliating shower gel or loofah. Alternatively, you can also try exfoliating with a mixture of sugar and oil.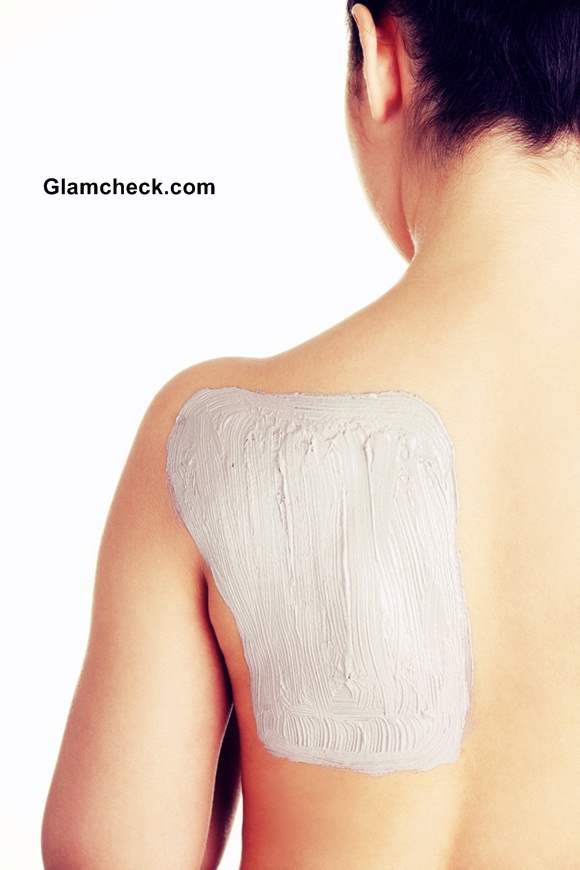 How To Get Rid Of Tan Naturally Home Remedies
Another way to exfoliate is by using a paste made of gram flour or Fuller's earth. Both are great for skin in general – very cooling, very healing and they really help to get the dead skin cells off.
Lemon Juice To Get Rid Of Tan Naturally
Of course, exfoliating is slow work and if you just rely on that it will be weeks before you see any difference in your skin tone. That's where a little outside helps comes in handy.
Lemon juice has long been known to be a natural astringent, skin toner and bleach. Just apply fresh lemon juice wherever you have a tan, leave it on for as little as twenty minutes or as long as overnight and then wash off with plain water. No need to apply soap after.
Just remember that it's not going to work as fast as chemical bleaches so be patient and consistent in your efforts.
Cucumber To Get Rid Of Tan Naturally
Cucumber cools. Cucumber juice applied on skin is great to remove a tan. You can mix with lemon juice to improve results. Leave it on for thirty to forty minutes and wash off with plain water.
Potato To Get Rid Of Tan Naturally
The starch in potatoes is another natural bleaching agent which will help you get rid of your tan. You can use potato juice or just slice potatoes and rub the slices on your skin. Let sit for half an hour and wash off.
Yoghurt To Get Rid Of Tan Naturally
If you've gone through natural face packs for any kind of skin problems, you've undoubtedly seen yoghurt in there somewhere. Yoghurt is indeed fabulous for skin, whether applied externally or ingested. Apply plain yoghurt if that's all you've got. You can mix lemon juice or tomato juice to further help with the tan removal.
Other Great Ingredients for Sun Tan Removal
Oatmeal. Aids exfoliation and smoothens skin.
Tomato Juice. Another natural bleach though not quite as effective as lemon.
Turmeric. Very healing, as our grandmothers and great grandmothers knew.
Aloe vera. Heals and cools like nothing else.
Don't be afraid to combine any of the ingredients into a face pack or scrub to figure out what's best for you.
Cover Up
The sun is what got you tanned in the first place. So while you're waiting for a tan to fade, apply some common sense and cover up your skin when you step outside to prevent further tanning.
Wear Sunscreen
This should go without saying but that's what most people find hardest to remember and apply so we'll say it anyway. Wear sunscreen. All the time. Outside, inside, at home, at work, at the park. As long as the sun is out, your sunscreen should be on.
This is important – the tan will take time to fade. So relax, be patient, and don't let ignorant people convince you that tan equals ugly.
Image: Shutterstock