The elegant looped in ponytail became famous on the runway of Carolina Herrera's spring 2012 fashion show. It is sometimes also called the elegant looped under ponytail. Although it took a fashion show for it to be noticed by the masses, the elegant looped in ponytail has long been the preferred hairstyle with women who enjoy horse-riding. The look is simple, easy to maintain, feminine, and it stays in place when riding a horse. We'll soon be looking at how to create this hairstyle, but before that, here's a quick lowdown on who this would look good on, and where to wear it.
Who Looks Good In Elegant Looped in Ponytail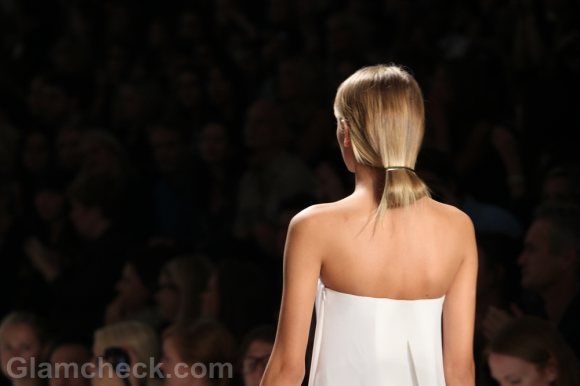 Women with proportionate faces look best in the elegant looped in ponytail. Thin or thick straight hair which is easily manageable is well suited for the elegant looped in ponytail. If you do not fall into this category, do not fret. You can always straighten your hair and use a hair styling gel or mousse to keep your unruly locks in place.
When to Wear  Elegant Looped in Ponytail
The elegant looped in ponytail looks best when worn with formal or elegant clothes. This does not mean you have to reserve it for evening wear. The practicality and neatness of this do make it a good option for work hairstyles too. You can also wear it for a brunch or when you are dressing up for a day at the races.
How To Create the  Elegant Looped in Ponytail
Without further ado, let's get right down to how to get your hair in the elegant looped in ponytail.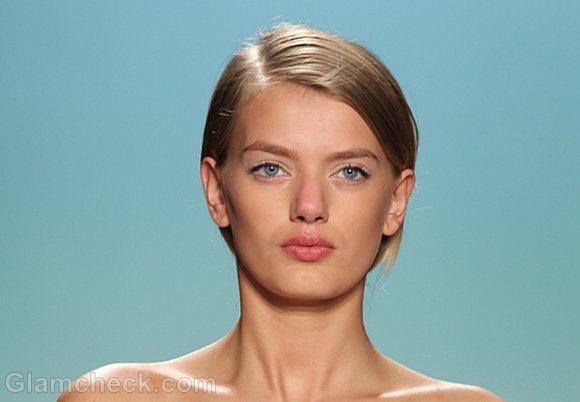 You must begin with clean hair. So wash and condition your hair, and blow dry it to prepare.
Comb your hair with a wide-toothed comb. This allows you to untangle knots without putting too much stress on the roots.
Now use a flat iron to straighten your hair. It does not have to be completely sleek, but you will need to iron out your hair a couple of times at least to make this hairstyle work.
Next, part your hair on the side. Pull into a low ponytail at the nape of the neck.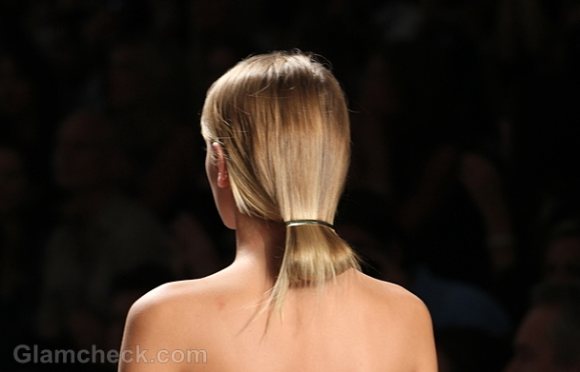 While making the ponytail from the previous step, loop the length of it and secure it tightly in place with a rubber-band.
You don't want this rubber-band to show, so hide it with a thin barrette clip.
If you know your hair will not behave itself, use hairspray. But this is totally up to you and not really necessary.
Voila! You now sport an elegant looped in ponytail and are ready to take your place as the belle of the ball.
Styling Tip for the Elegant Looped in Ponytail
Remember that this hairstyle has its roots in the equestrian community. You can give it an authentic feel by pulling out few strands of hair from the front as well as the ponytail itself so it looks like you've just alighted from a horse after a gallop.
Image: Shutterstock