Actress Christina Milian would have made a perfect appearance at the 2013 NBC Universal Summer Press Day had it not been for her visible under eye powder! Makeup that goes awry, especially on the red carpet, can be a blooper – more so when one is being photographed.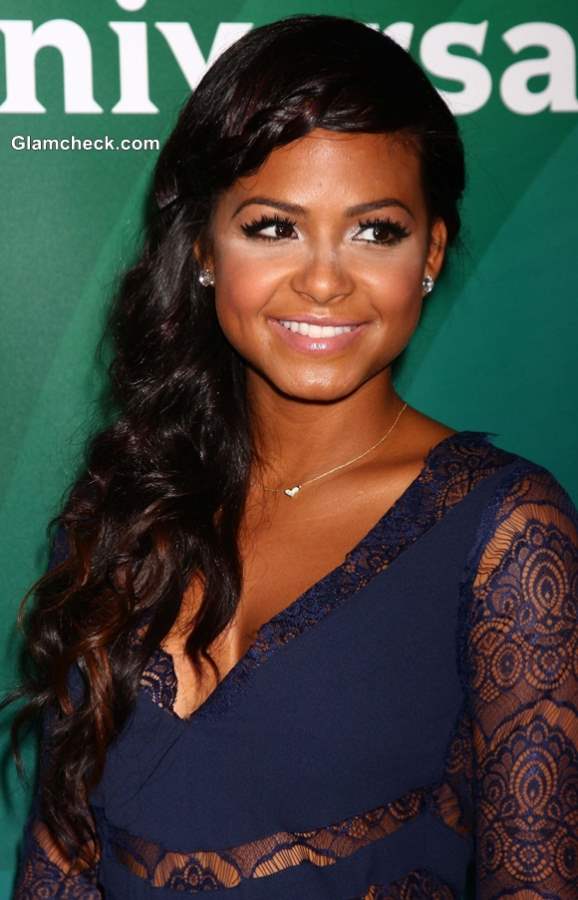 Beauty Dont's – Visible Under-Eye Powder Christina Milian
If you think such a "spoiler" can happen to only celebrities, then think again. The next time it can be you, and before you can even understand that you happily sported white under eyes at a function – your photos might have already been plastered all over Facebook! Sounds like a nightmare, right? Well, we understand how nerve shattering that experience can be, and definitely don't want you to go through it. Therefore, the good Samaritan that Glamcheck is, we bring you tips on how to avoid such a beauty disaster.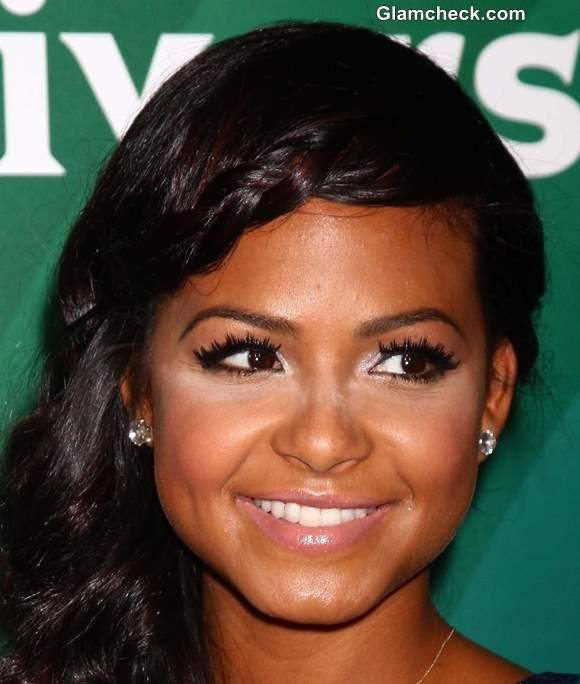 Makeup Blunders – Visible Under-Eye Powder
Tips for avoiding visible under eye powder
The main culprit for visible under eye powder is usually the loose powder that is applied on the under eye area right before one applies eye shadow/eye makeup. This step is usually followed so that if eyeshadow/mascara flakes etc falls down while application – it is caught by the loose powder. This can then be brushed away easily, without having to wipe away the marks because that can be tedious as the base has to be applied again for an even look. Now, after one is done with the eye makeup, the excess under eye powder has to be brushed away with a brush and the remaining should be blended nicely so that it matches with the rest of the skin tone. The problem arises – when this step is not carried out rightly. So, ensure that you do not forget to do so! Also, try using a loose powder which is closest to the shade of your foundation and compact, so that after blending it does not look like white racoon eyes.
Another reason for such an unbecoming sight is when people use too much powder or highlighter on the under eye area in order to camouflage blemishes, puffy eyes, wrinkles or dark circles. Instead of helping, it simply highlights the problem, and not to mention looks unnatural. One is supposed to use a good concealer in a tone nearest to the skin shade to hide imperfections. Highlighter belongs to the upper eyelid area, nose bridge, cheek bone, the cupid's bow on the lip and sometimes maybe the temple – and nowhere else!
Many a times, you may have been careful and still ended up looking like Christina Milian. Well, in that case – go for our tried and tested method. Everyone has a good camera/camera phone these days. Before stepping out, take a self picture of yourself. The photo will not lie – so if you see that your photo shows visible under eye powder, you know what to do!
Now with these tips, you can go out and confidently get yourself clicked. We wish that the pretty Ms Milian also follows these tips to make a picture perfect appearance next time!
Image: Shutterstock