Whether it's summer, autumn, winter or fall, eye liner always has a place in every season's beauty trends. So you can always count on this makeup item to spruce up your look.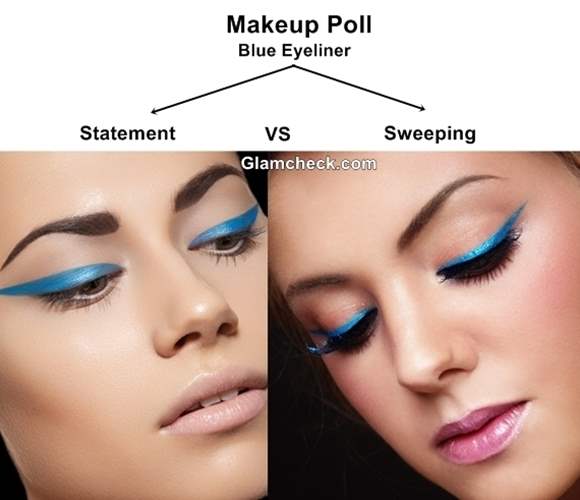 Makeup Poll  – Statement Blue eyeliner vs Sweeping Blue eyeliner
Of course, there are ways to even make eye liner stand out more than usual. Say, for example, by wearing a colorful shade, or by drawing on the liner in a different way. Well, how about both?
Thicker liner can be drawn on the upper lid to draw attention to your peepers and add some major drama to your look. We'll take a look at two ways you can do this.
The first is a really thick blue liner, sweeping upwards and to the side, with a slight curve in between.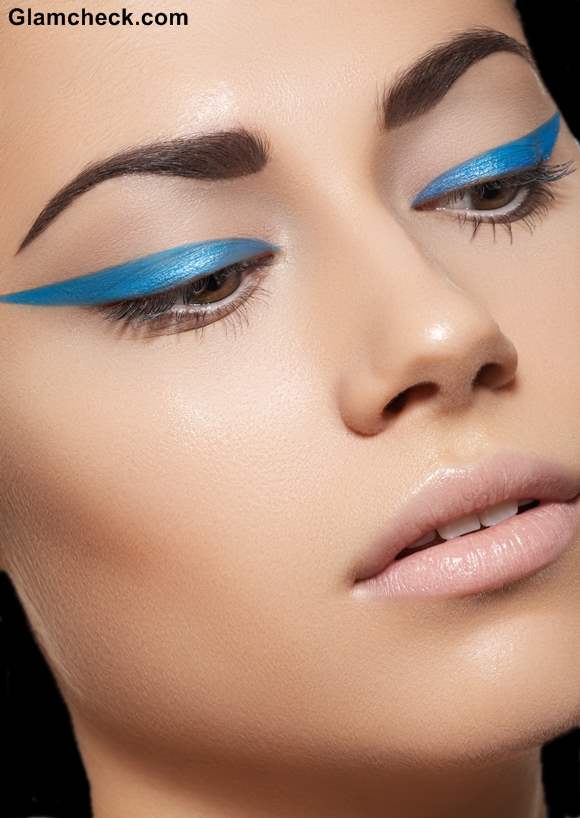 Statement Blue Eyeliner
This one is not for the faint of heart! It's bold as heck and should only be worn if you have complete confidence to carry it off. In fact, the success of this liner look has more to do with the wearer. Sport it only if you dare!
Contending with the statement look is the simpler sweeping blue liner. This is just a toned down version of the statement look, the liner swept on in one smooth line, finishing sharply outside the contours of the eye.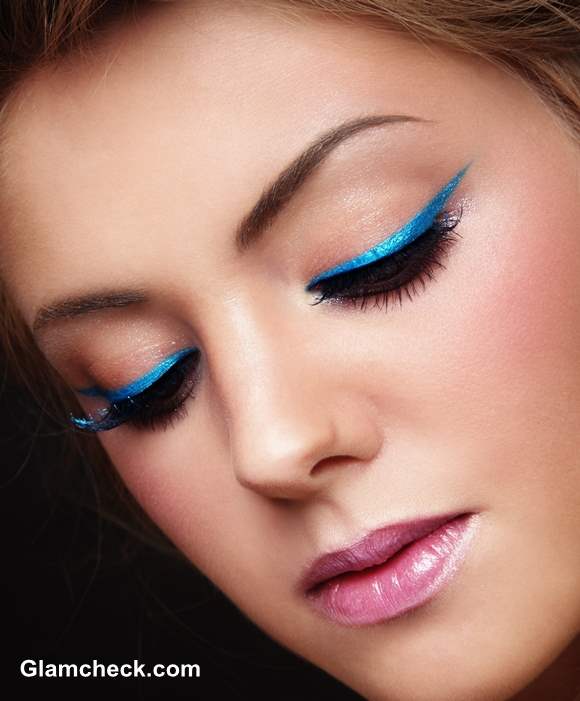 Sweeping Blue Eyeliner
Although the color is the same, this type of liner look has a bit of a delicate feel to it, and although it does add drama, the drama too is subtle and non-overwhelming.
While a bolder statement look is indeed the need of the hour, it's not one that will carry over with many types of ensembles. Not so with the sweeping liner which, although slightly muted, has the quiet potential to boost any type of look.
So which eye liner look catches your fancy? 
Image: Shutterstock