The fishtail plait is among the most sought after hairstyles these days. You notice it on almost everyone and for a variety of occasions. From the next door girl to the Hollywood superstar – everyone is seen sporting the fishtail plait. It has made its appearance on the beach, on bridesmaids and on the red carpet among others.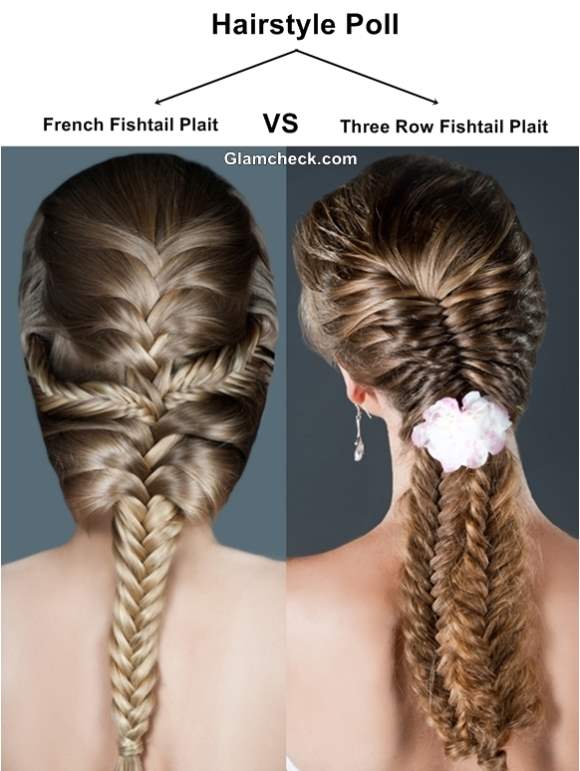 Hairstyle Poll – French Fishtail Plait VS Three Row Fishtail Plait
Now, the twist comes when you are presented with two intricate versions of the fishtail plait, both of which look equally good – the French fishtail plait VS the three row fishtail plait. Given options like these two, which one will you actually choose? Tough call right!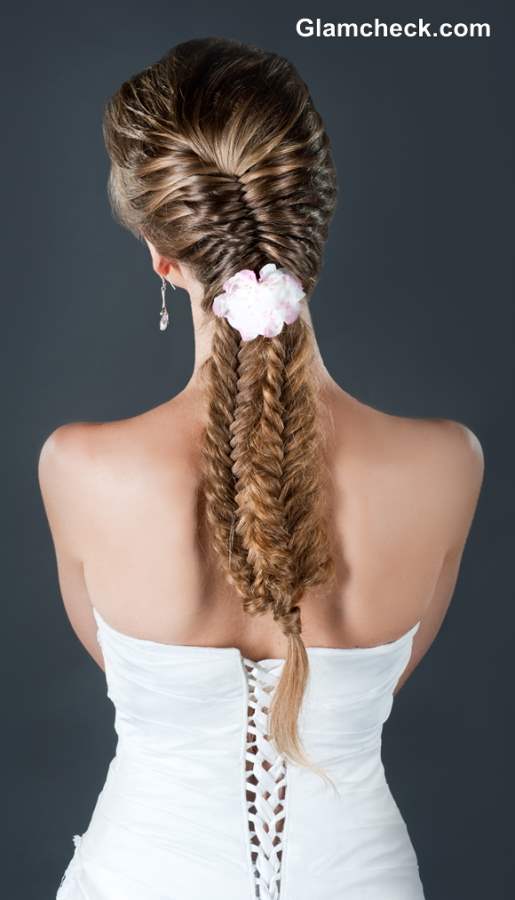 Three Row Fishtail Plait Hairstyle
Both the versions are pretty, and both can be further adorned with flowers or other hair accessories. One had a French plait twist to it at the back of the head whereas the other is entirely made up of intricate rows of fishtail plaits.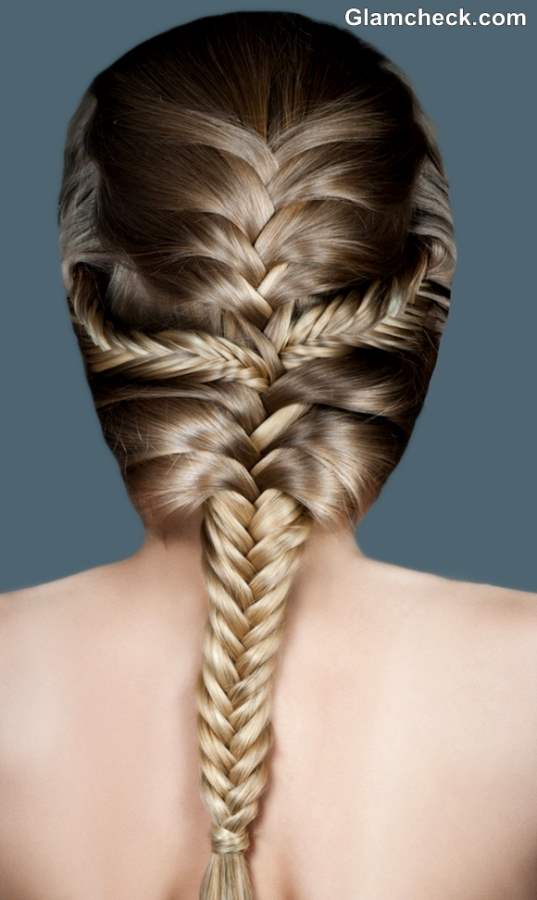 French Fishtail Plait Hairstyle
Both the fishtail plaits are dressy and can make a very good option for brides, bridesmaids and for really formal functions. And, both will require their fair share of help in order for you to make them. 
Now we leave the final choice on you. So, which one are you picking? 
Image: Shutterstock