The side bow trend is one of the most popular styles for little girls. There are many reasons for this, and the first and foremost most is that it is an easy and hassle-free style that can be done in a jiffy. It instantly spruces up the simplest of hairdos and haircuts.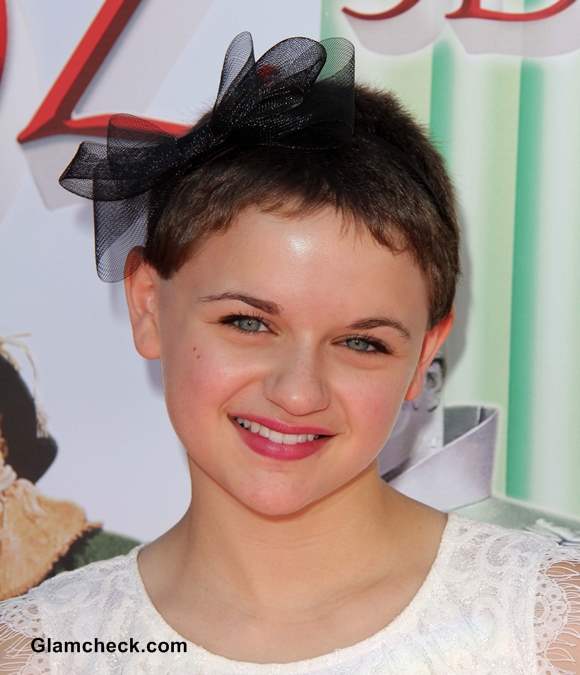 Side Bow Hairstyle for Little Girls with Short Hair Joey King
Child actress, Joey King, was recently seen sporting the side bow trend at the Wizard of Oz 3D World Premiere Screening at TCL Chinese IMAX Theate in Los Angeles CA. Like we can all see in the photo here, the side bow style is great for styling up even the shortest of hairstyles – and Ms King took cue from this very fact. A side bow, therefore, is also perfect for doing up the hairstyle of toddlers and even infants who have just a thatch of hair.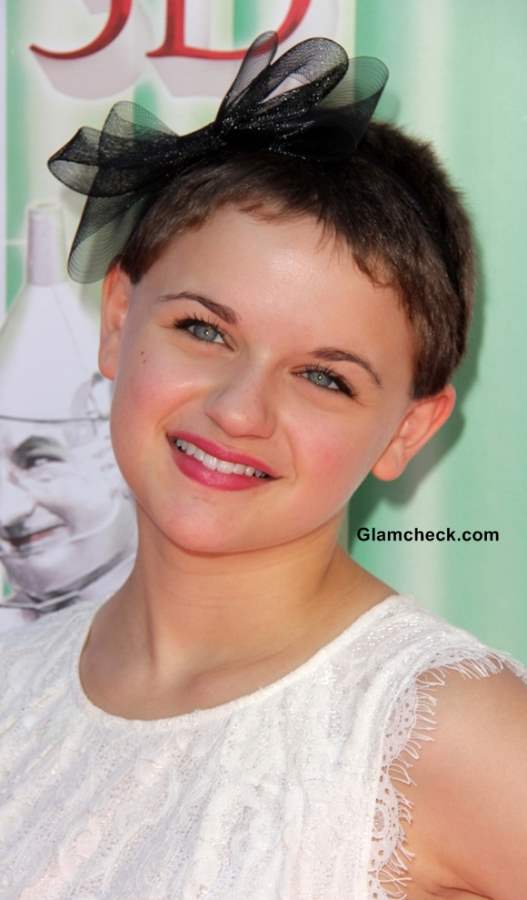 Side Bow Hairstyle for Little Girls with Short Hair
Hair bands that feature side bows are easily available everywhere. All one needs to do is just put them on. You can also make this particular style with hair ribbons. Take a colourful hair ribbon and wrap it around your daughter's head and make a multi tier of bows on one side of the hair – and it is done! You can also take a plain hair band and attach your DIY multi tier bows on one side of it. 
Image: Shutterstock