The Dutch braid has slowly and steadily been stealing the limelight away from the fishtail plait this season. This particular hairstyle is also known as the inverted braid. You cannot question the romantic, princess and dreamy quality that the Dutch braid hairstyle brings to the wearer. The Dutch braid is simple to make – defying its intricate and elaborate appearance.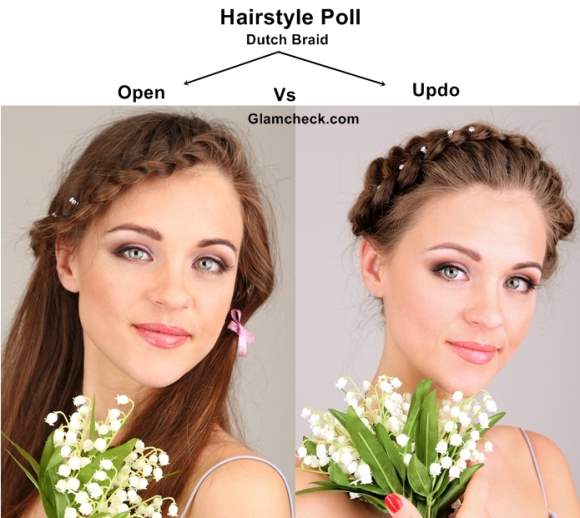 Hairstyle Poll – Dutch Braid Open Hairstyle VS Updo
Here we show you two variants of the Dutch braid – the open hair style and the updo. The Dutch braid open hairstyle is well suited for formal as well as informal events.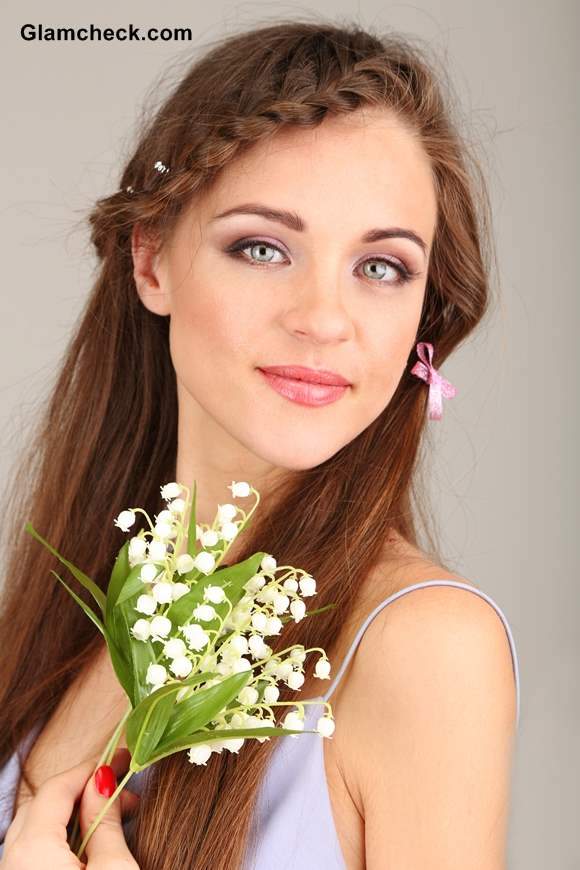 Hairstyle Braided Bangs Dutch Braid
You can sport it in your college campus, to a party, when hanging out with the girls, for a date etc. The occasions are numerous.
The Dutch braid updo has a more dressy and formal quality about it. Think gown or cocktail dress and this hairstyle will do full justice to it. It is also a great hairstyle for bridesmaids and flower girls or for the bride herself.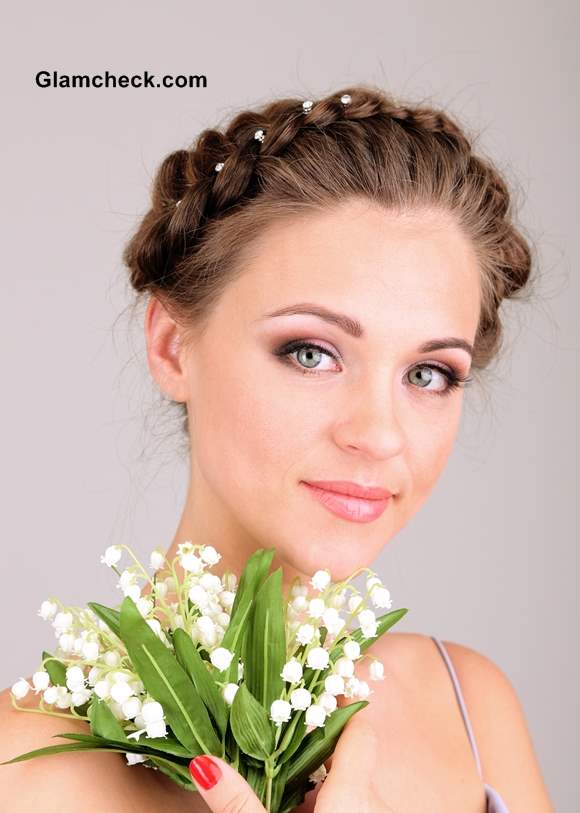 Hairstyle Dutch Braid Updo
For both the hairstyles – the basic step is to make the Dutch braid. Once this is done, you are free to do up or leave open the rest of the hairstyle in a fashion that you love the best. Both the hairstyles look pretty and right out of a fairytale book. However, if given the choice which style would you opt for – the Dutch braid open hairstyle or Dutch braid updo?
Image: Shutterstock