MTV presenter Lilah Parsons arrived for the "One Direction: This is Us" world premiere at the Empire Leicester Square in London on August 20, 2013 sporting a new, younger look.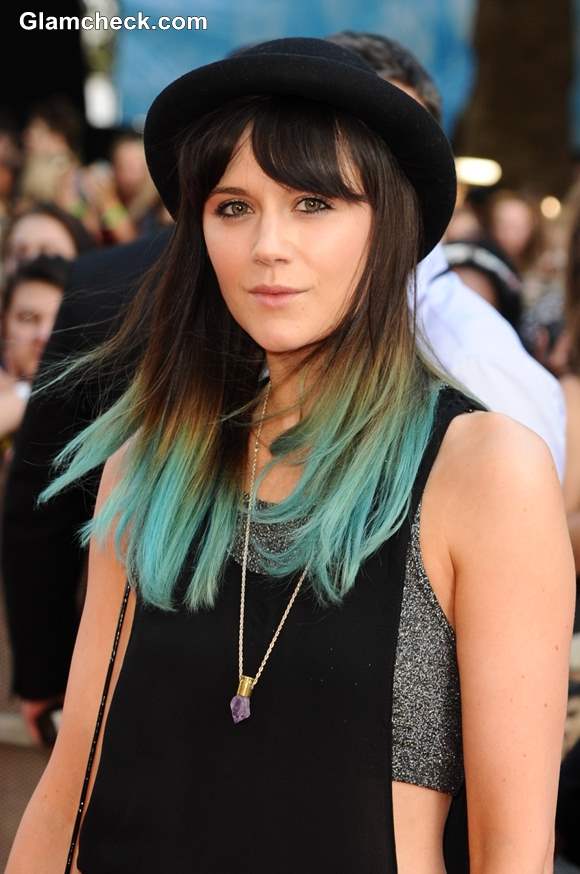 Lilah Parsons Dip Dyes Locks Emerald Green
The former Chanel model has naturally dark her which she recently dip dyed a soft, fairy-like emerald green. There is also a slight bit of blonde demarcating the darker locks from the lighter ends, thereby creating a gradient which makes the color look more natural and also gives it a flow.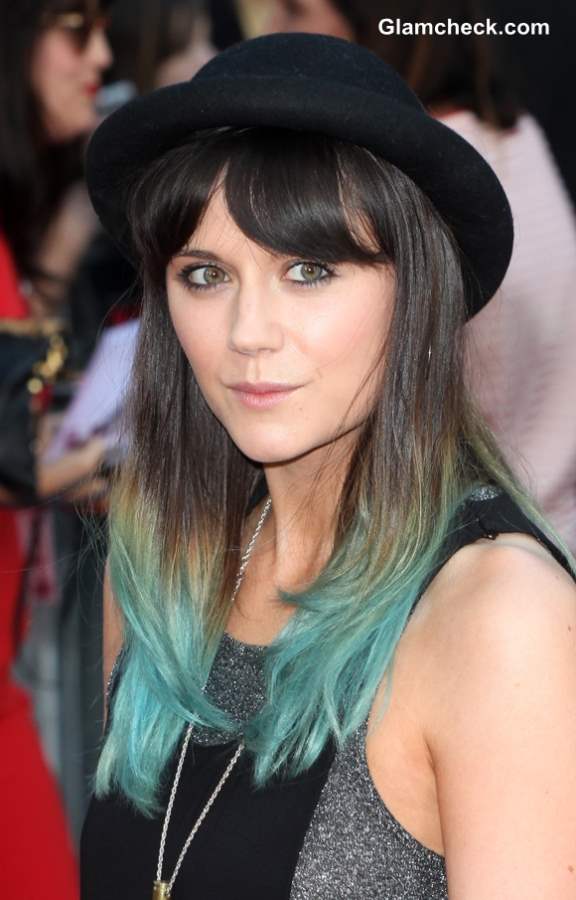 Lilah Parsons Dip Dyes hair Emerald Green
She has had a penchant these last few months for dip dyed blonde hair and we're guessing she just did the green over the blonde. The hue is really rather lovely and makes her look like a teenager again.
Image: Shutterstock