Cavells is an independent fashion store that caters to everyone's style sensibilities with its numerous ranges of branded and designer apparels and accessories. The store has been serving a broad base of satisfied customers for nearly two decades now. The company maybe UK based, however people from various parts of the world can have the Cavells shopping experience by making purchases from their online store.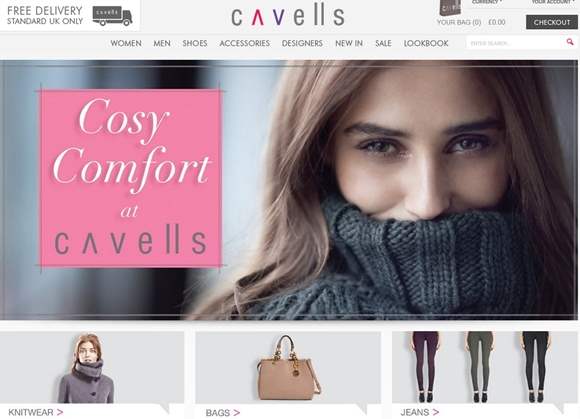 Cavells
The store offers more than 100 brands to customers; these include big names from the world of fashion like Paul Smith, Ralph Lauren and Michael Kors among others. Women can choose from a wide array of dresses, tops, t-shirts, shirts, tunic, jeans, trousers, skirts, knitwear, sweatshirts, jackets, coats and underwear from different designer labels. Men have an equally varied line up of clothes to choose from which include tops, polos, shirts, jeans, trousers, shorts, jumpers and jackets. Apart from apparels, Cavells also has an interesting collection of accessories for both men and women. The footwear range includes boots, flats, wedges, sandals, men's shoes and men's boots. Women will go gaga over the bags, belts, hats, scarves, gloves, purses and jewelry that Cavells has in its collection.
Cavells also make "giving gifts" a smooth process. You can buy gift vouchers for your loved ones with just one click. The best part is that they are valid for 12 months which makes it also easy for your friend or family to pick and choose a gift at their own convenience. The Cavells online store also holds lucky draws and competitions that allow customers to win free goodies from time to time. Keep an eye on the website regularly to know about the latest competitions and how to take part.
To know about the latest fashion product on offer, styles of stars, what is hot on the runway and everything that is new and trendy – browse through the look book. You can then click on your favoured product and buy it on the online store itself.