The casual high bun is definitely a top contender when it comes to winning the crown for most sported everyday casual hairstyle during summer. If you take a look around you, on hot and sultry days – you will notice a lot of chicas around you who would be sporting this style. In fact, why just summer, the casual high bun is a favourite the whole year through.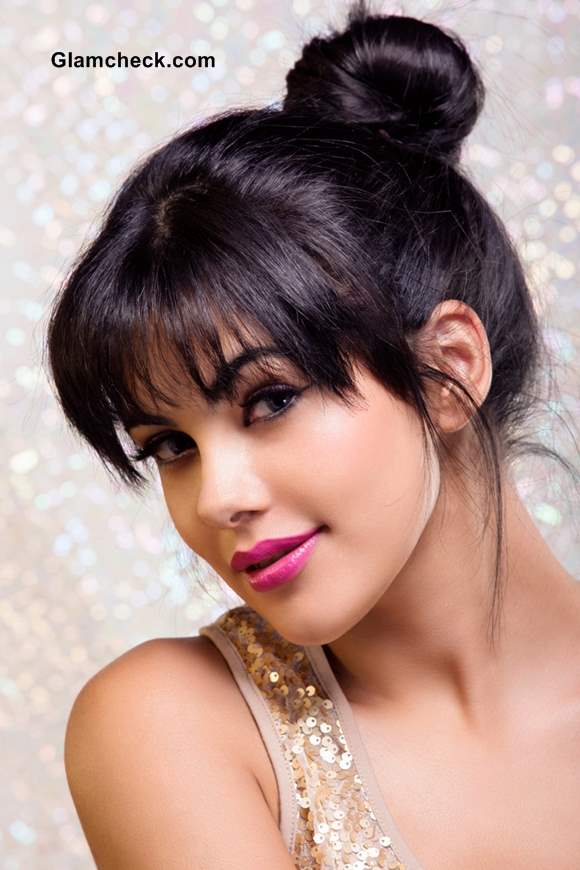 Everyday Hairstyle – Casual High Bun
We at Glamcheck love to wear it on our regular working days when we are typing away to glory. It was also one of the most covered hairstyle during college days spent on campus. The casual bun is also our first choice when we need to immerse ourselves in some household chore like spring cleaning. This hairstyle helps in keeping the hair out of the face and also out of the way when we need to concentrate on something important. No wonder, it is seen often on students during exam days. Also, it is the perfect hairstyle for bad hair days. Didn't have time to wash your hair? No problem! The casual high bun will bail you out without anyone knowing about the real condition of your tresses.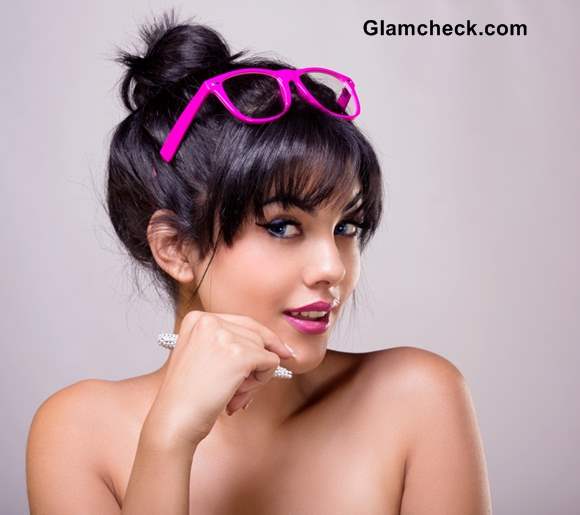 Everyday Hairstyle Casual High Bun
This hairstyle will also help you out on those lazy days, because it is just so simple to make. In fact, nothing is as easy as tying the casual high bun. All you need to do is gather all your hair on the top of your head and then swirl it around till a bun is made. After that the hair has to be secured in place with a hair clip, elastic or scrunchie – whatever you find near your hand.
The casual high bun can also be made to look more than simply casual by adding a few hair accessories stylishly. You can adorn the bun with a floral accessory or even a real flower, fancy hair clips, brooches or hair sticks. No one said that the casual high bun has to be boring!
Image: Shutterstock