Actress Olivia Wilde has been under the radar for a short spell but emerged once again at the premiere of "Her: A Spike Jones Love Story" which was screened as part of the 2013 New York Film Festival at Alice Tully Hall, Lincoln Center in New York City on October 12, 2013.
Who She Wore
Olivia borrowed a charming, old-Hollywood number from Micheal Kors' Spring 2014 Collection.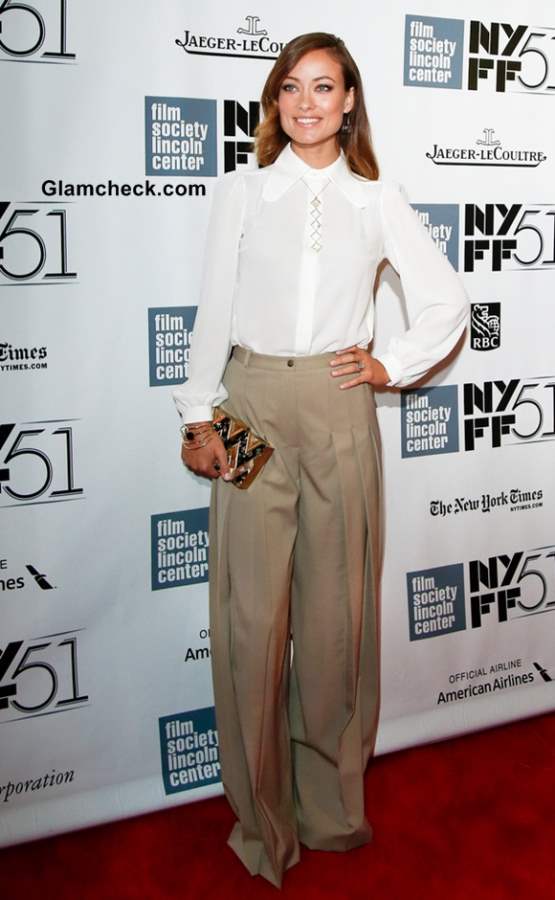 Olivia Wilde Goes Retro in Palazzo Pants at 'Her' Premiere
The outfit was simple but elegant and also quite magnificent. It consisted of a white, front-buttoned shirt with a large collar, buttoned all the way to the top. The collar was not statement but she did brighten up the neckline with a vertical-falling crystal necklace by Yael Sonia. The sleeves had a slightly puffy feel, which added a liberal touch of retro to her look.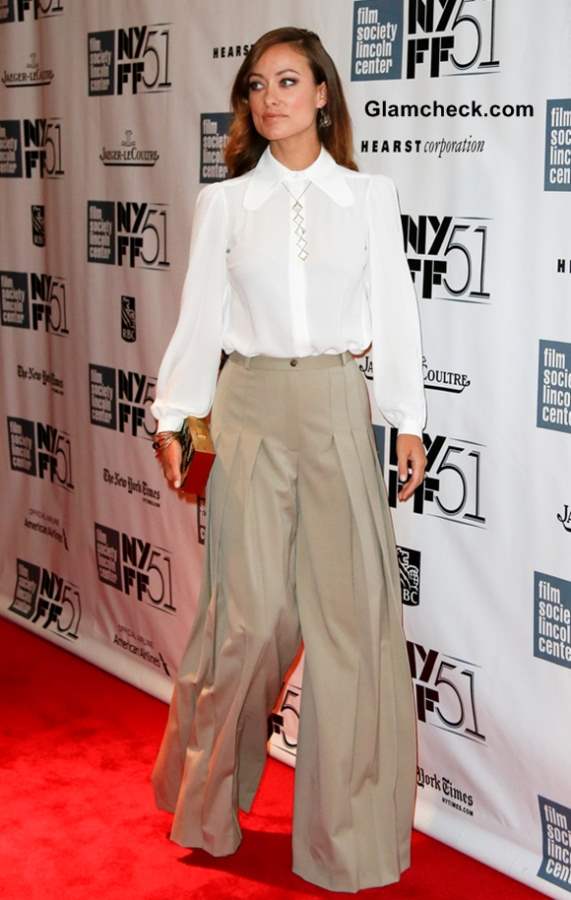 Olivia Wilde Goes Retro in Palazzo Pants 2013
She paired the plain but expressive top with beige palazzo pants, pleated to make things interesting. If there was one thing we could slam about this look, it would be only the length of her pants. They were lovely as heck but the eye was distracted as they were at least an inch too long. Instead of sweeping the floor, they almost dragged along. While that looks great on some types of palazzo pants, the flowy ones, it marred the silhouette of this structured pair.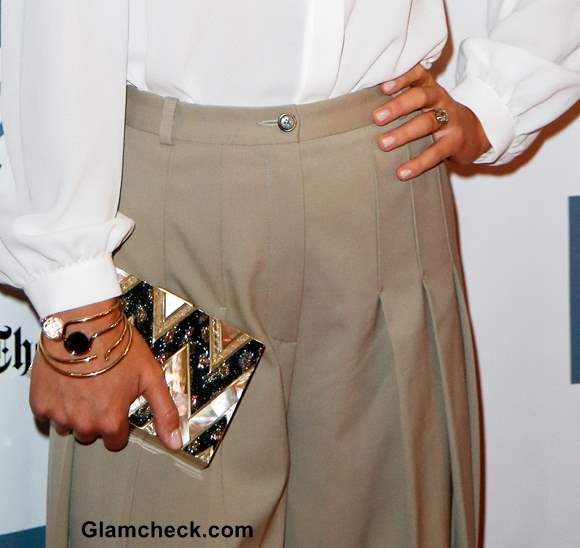 Olivia Wilde 2013 at 'Her' Premiere
Despite that, she continued to do great things with this ensemble. She added more bling in the form of an opal and diamond gold bracelet, again by Yael Sonia, a cocktail ring, and a matching box clutch by Emm Kuo. This outfit was styled with an additional tan belt on the runway, but Olivia decided to do without.
Hair and Makeup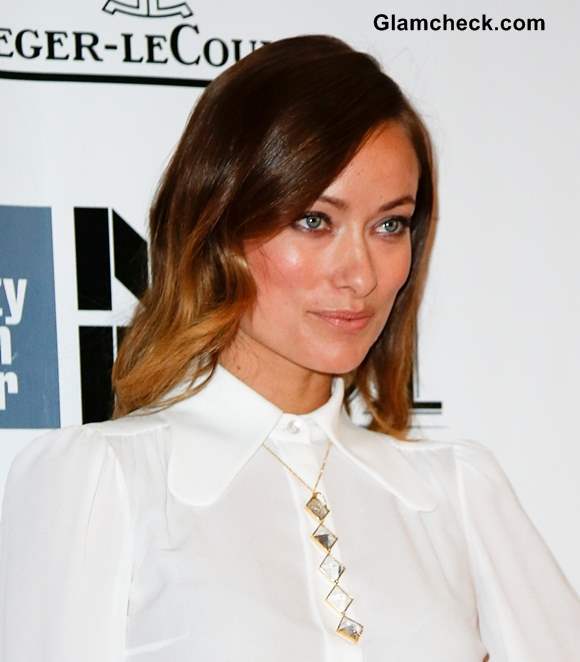 Olivia Wilde pictures at 'Her' Premiere
Her eyes were lit up with a subtler version of the cat's eye makeup while her cheeks and lips looked like they were lit up from within with natural hues. She completed her look with very loose curls set into her ombre tresses which were parted on the side and left down. 
Image: Shutterstock