Some things never get old even though they've been around for decades. Like the swishy retro skirt sported by actress Carrie Wampler as she attended the premiere of "Last Vegas" at the Ziegfeld Theatre in New York City on October 29, 2013.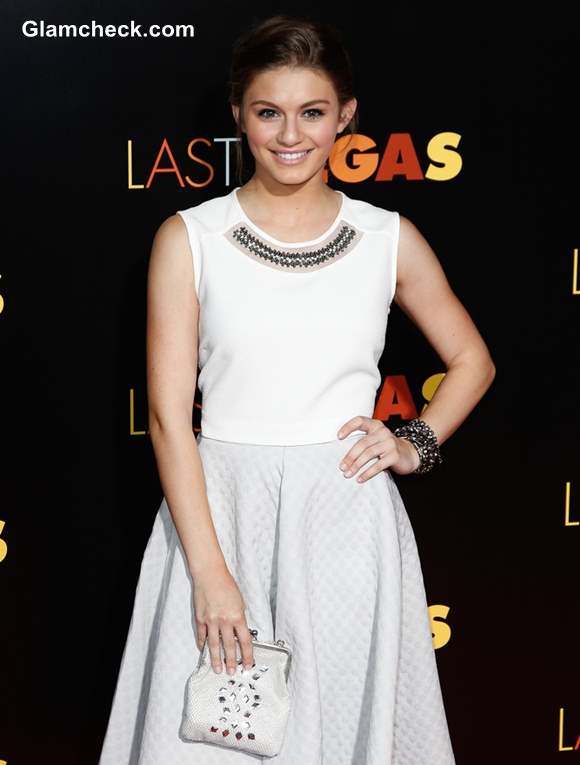 Carrie Wampler at Last Vegas Premiere
Carrie Wampler was totally fab in a 50s style off-white skirt. The playful yet elegant bottoms had a tea length hemline and exuded the innocence and freshness of days gone by.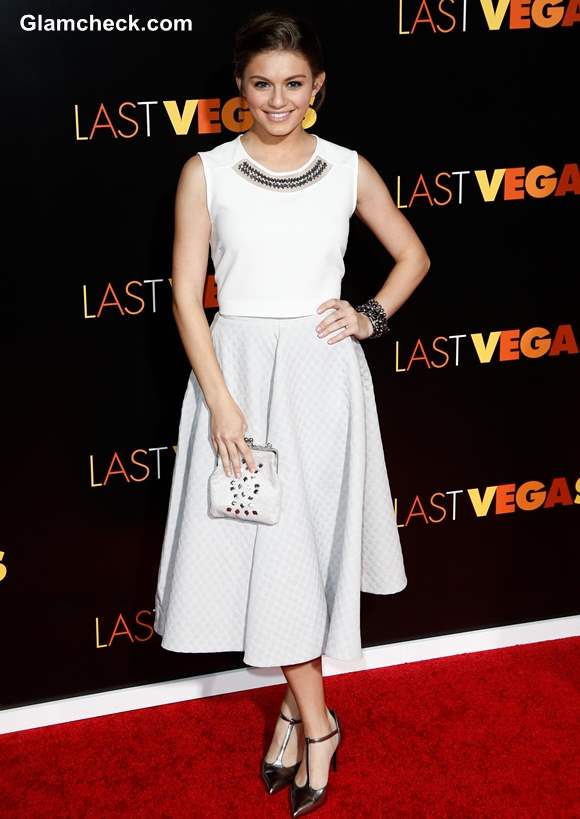 Carrie Wampler in 50s-inspired Ensemble at Last Vegas Premiere
Although the skirt was retro, she did add a current trend factor to her look with a sleeveless ecru top that had embellishments on the round neckline, mimicking the statement collar trend but not aping it outright. That little touch added a contemporary charm to her look, making the ensemble even more adorable.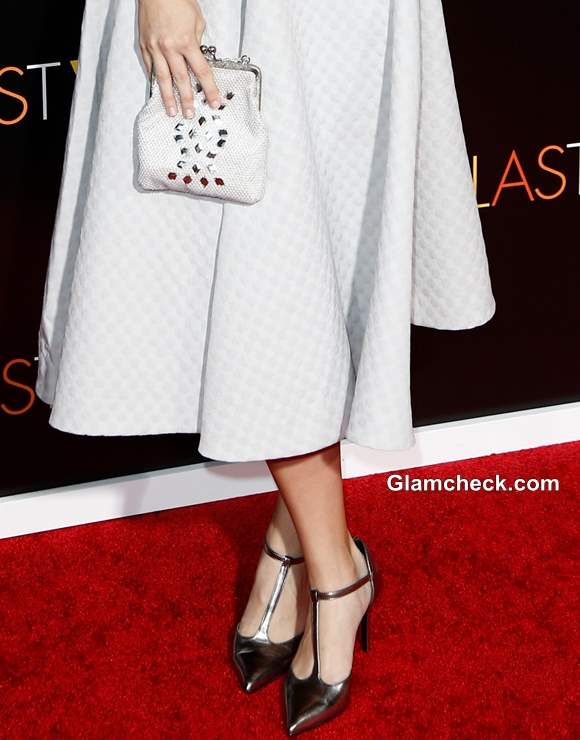 Carrie Wampler at Last Vegas Premiere 2013
Her accessories were also in the same vein as her main ensemble – a bit of the old, a bit of the new. Her white vintage clutch with mirror work was definitely rocking both vibes while her statement cuff bracelet was more of a modern take on jewellery. Things were rounded off with her silver T-strap pointy pumps – again both vintage glam and modern touch.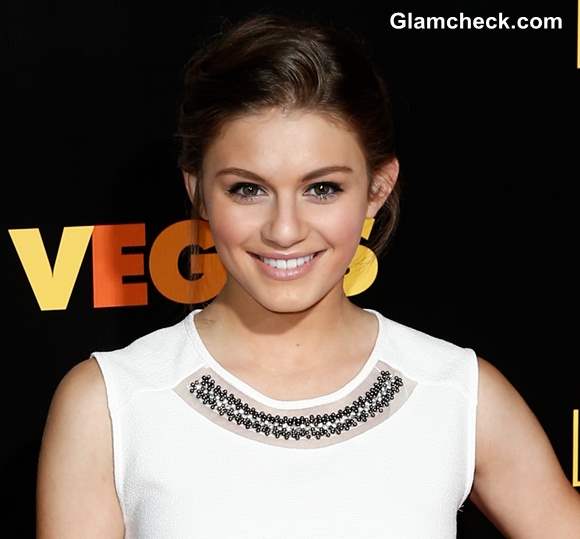 Carrie Wampler 2013
Her hair and makeup could not have been styled better than it was. Her cheeks and lips sported very natural shades but her eyes were given a hint of sparkle with mascara, liner and a shiny eye shadow. As for her brown tresses, they were fashioned into a simple updo with wisps left loose at the ears to impart a soft, romantic feel to her look.
From prom to retro to red carpet, this ensemble encompasses it all! 
Image: Shutterstock