There are innumerable ways in which you can sport the cropped top trend and look fabulous. And here's another one! Cierra Ramirez and Aisha Dee bring you a cool new way to wear a cropped top as they attended the launch of CRUSH, ABC's Family Clothing Line, at the London Hotel in West Hollywood, California on November 6, 2013.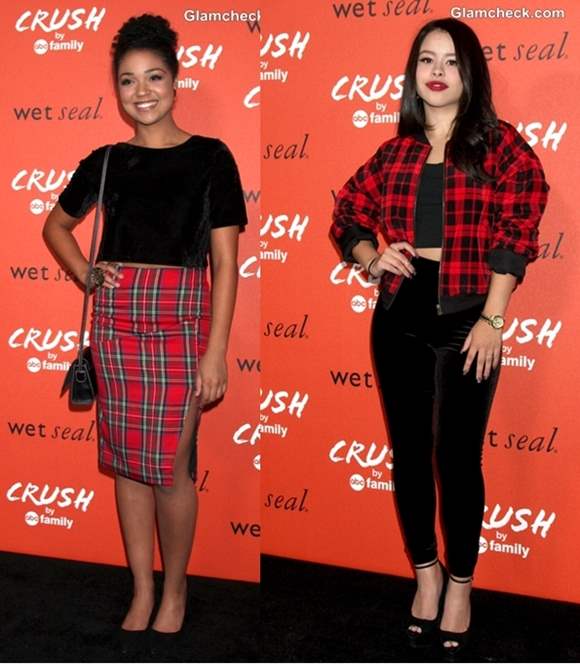 2 Cool Ways to Wear Cropped Tops with Plaid
Cierra and Aisha both wore black cropped tops and each young lady wore it with plaid. Now that's a new idea right there. How did they do it? And was it any good? We definitely think so. But don't take our word for it.
Cierra wore her black cropped top with black velvet leggings and a red plaid jacket rolled to halfway up her arm. She rounded off her look with deep red lips and black peep-toes.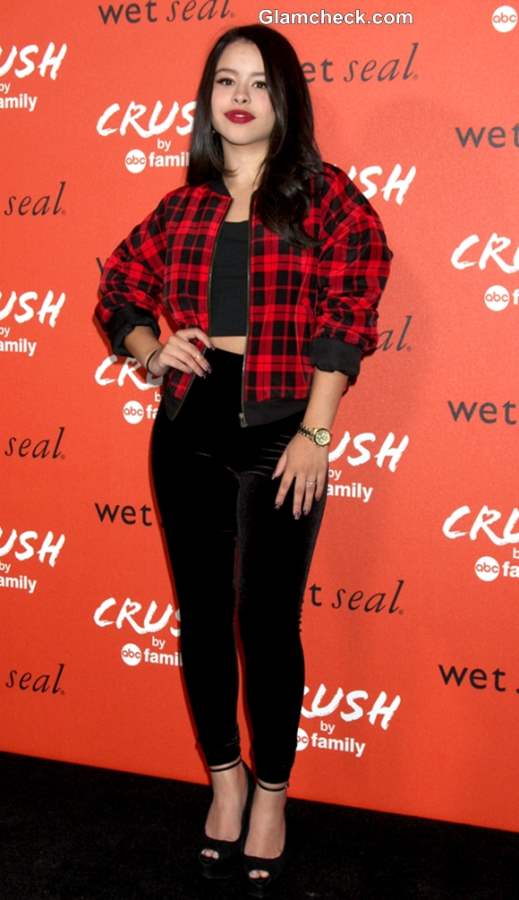 Wear Cropped Tops with Plaid  like Cierra Ramirez
The look was sort of retro – taking it's cue from the 90s – but also edgy, a little boyish, and plenty feminine.
Meanwhile, Aisha's black velvet cropped top was paired with a red plaid skirt that had a thigh-high slit. Her outfit was accessorized with black pumps, a black handbag and a statement ring.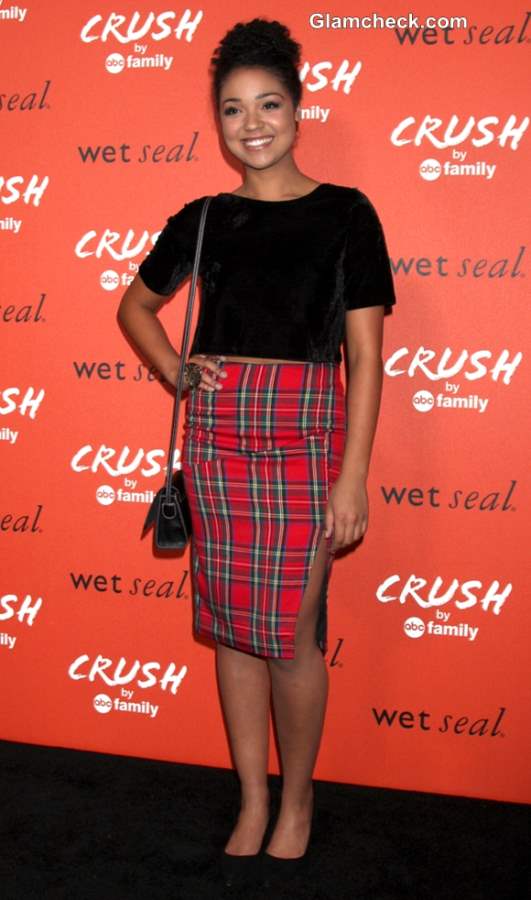 Wear Cropped Tops with Plaid  like Aisha Dee
Aisha is definitely the more feminine of the two. Who thought that plaid could look so sexy on a skirt? The slit plays its part too, of course.
It's so amazing that the same combination of fabrics, prints and trends can lead to two such vastly different vibes. If you learned how to do that, you'd never crib about what to wear ever again. We'll leave you to it. Have fun putting together your plaid and cropped top combination.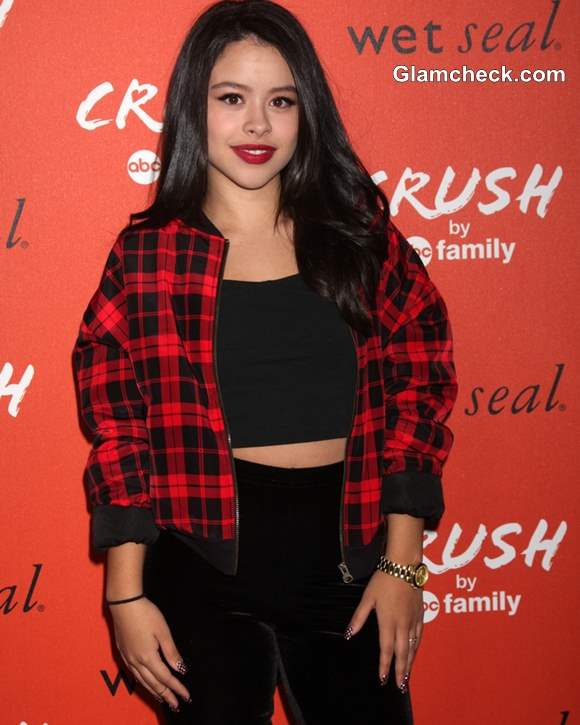 How to Wear Cropped Tops with Plaid Jacket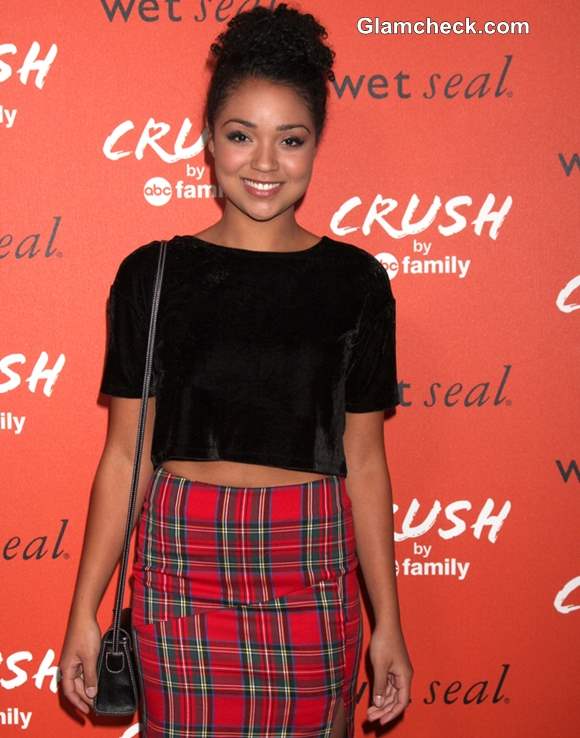 How to Wear Cropped Tops with Plaid skirt
Also Read :
How To Wear Crop Tops and Jackets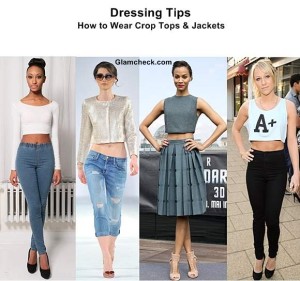 This season the attention has moved to the mid-riff. It is almost like the new cleavage, only so much better. Get fit and be ready to flaunt it in
How to wear Checks and Plaids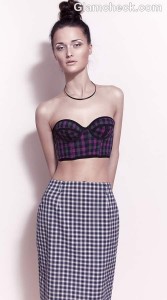 Just like classic denim has been re-invented through history and come to represent different eras, checks, plaids or ginghams are given a
Image: Shutterstock