We love singer/actress Ashlee Simpson's hair and makeup as she attended the premiere of "The Hunger Games: Catching Fire" at the Nokia Theater in Los Angeles, California on November 18, 2013.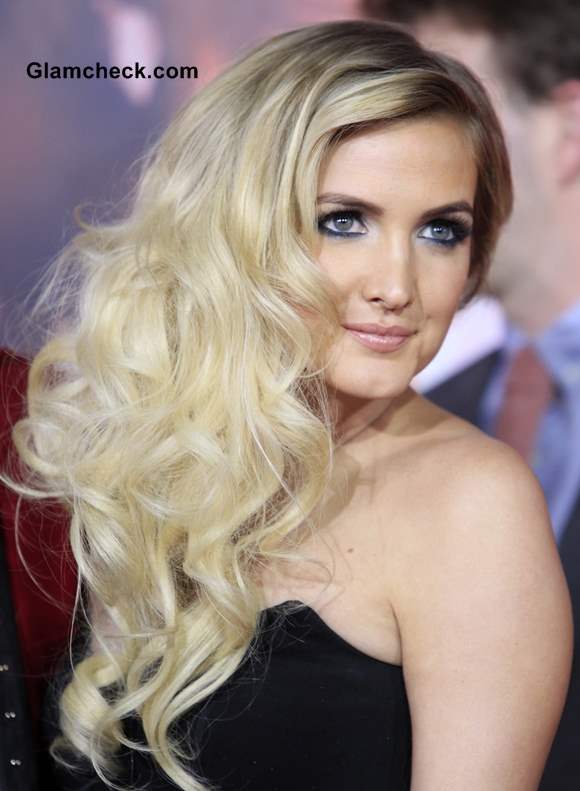 Ashlee Simpson Blonde Hair and Makeup 2013 at The Hunger Games Premiere
Ashlee tends to be edgy, sharp and chic with her looks. But this time, she chose a soft, romantic, old Hollywood type of look with a hint of glamour and drama.
Her blond locks – luminescent as always – were styled in large, frizzy curls. Think Farah Fawcett, but a little bigger. The voluminous, delicious curls were then swept over one shoulder.
The visual comparison that would naturally occur on having curls on one side and a clean sweep on the other was a priceless addition to this look. It also served to accentuate her periwinkle peepers and the makeup that in turn accentuated them.
Although her lips and cheeks had only the barest hint of natural tones, the beauty lit up her eyes with a sultry and dreamy blue eye liner – a fantastic shade which suited both her eyes and her blond locks. Drawing even more attention to the delectable color were her lusciously mascarraed false lashes.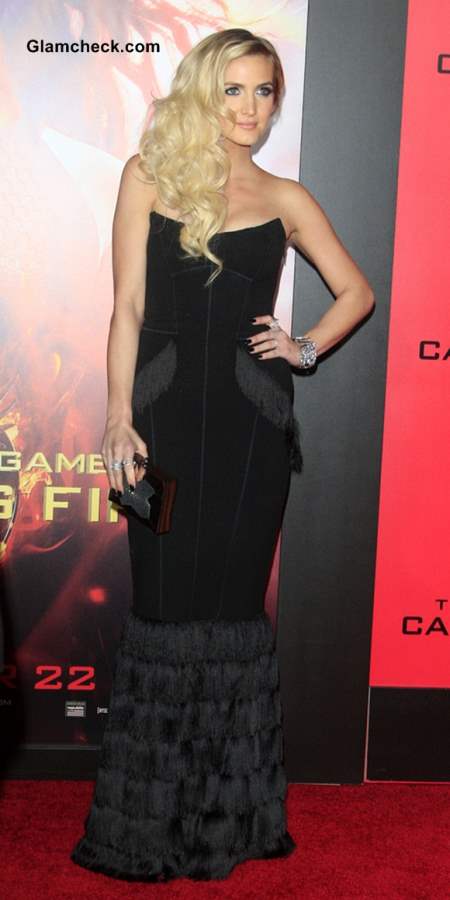 Ashlee Simpson at The Hunger Games Premiere
Ashlee's look was all about femininity and exquisite balance, thanks to the expert hand that executed it. We hope we see more of this side of her. 
Image: Shutterstock