All you hot mommies we already have Thanksgiving hairstyles for you to try out on the holiday, and now we have hairstyle ideas for your little ones.  
The ideas here do not focus as much on the hairstyle as on the accessories that are used to dress up the hair. Kids really do not have a lot of patience to sit at one place while you try out elaborate hairstyles. Therefore the trick is to make pretty and interesting head wear/accessory that can be made beforehand and then put on the head. This way the best hairstyles can be achieved with minimal fuss. Also, this would ensure that half of Thanksgiving Day wouldn't be spent on doing up your baby's hair!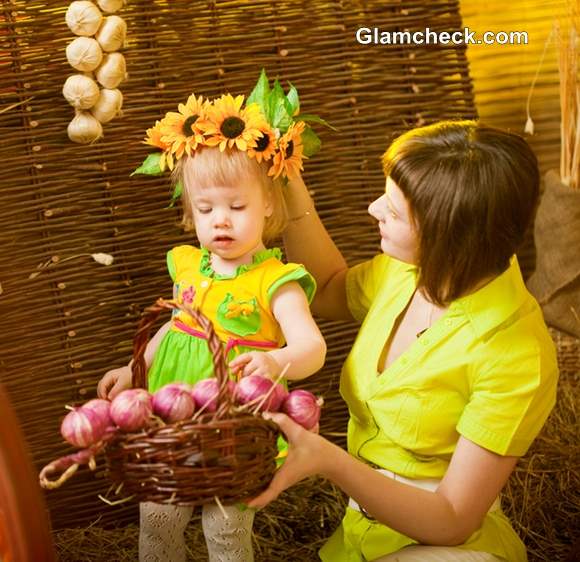 Thanksgiving Hairstyles for Little Girls – Sunflower Wreath
Everything looks good on little girls so you can go all out and make a really eye-catching hair accessory. Here are some thanksgiving hair accessory ideas for you.
Make a floral wreath with colors associated with Thanksgiving and Fall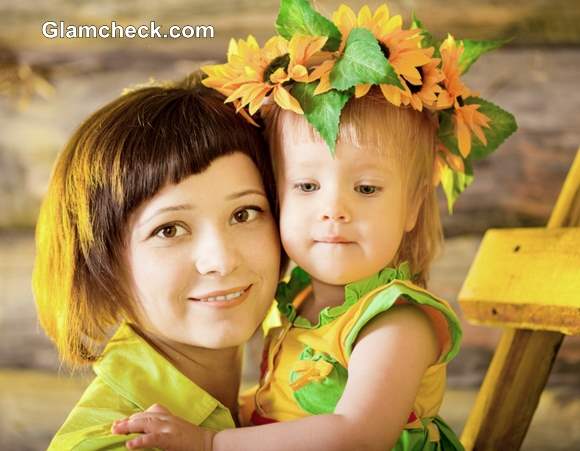 Thanksgiving Day Hairstyles for Little Girls – Sunflower Wreath
Shades of yellow and orange are what we usually associate with this time of the year, so bring those colors into the accessories as well. Make a floral wreath with sunflowers and leaves or other flowers in the aforementioned shades. Your daughter will definitely look cute with such a hair accessory arranged nicely on the head. You can also use artificial flowers, they will have a longer staying power and will last throughout the day.
Image: Shutterstock