Thanksgiving is here and so are thanksgiving related theme parties and get togethers. We understand such an event may sometimes call for a certain kind of style that reflects thanksgiving glory, especially for the ladies. It is just not thanksgiving recipes or dressing up for the day, sometimes it can be also about the hairstyles. Yes, you heard us right. If there is a theme party then dressing up your hair is the easiest way to jump on to the fun costume bandwagon. This is precisely why have a list of hairstyle ideas for you to try out this year – they will also make for a good photo of you for social media sites!
Most of these ideas are very simple to implement and revolve around an open hairstyle – all you need is the thanksgiving floral hair accessory. Floral acessories are quite easy to make and wear. You can use real flowers and foliage or buy artificial ones and make a head gear out of it. They are fun to make and also can make you the centre of attention, in a good way, for your thanksgiving party.
Thanksgiving is a celebration of harvest and occurs during the fall months, hence fall colors represent this holiday the best. Therefore, when you go about making your floral head wear, choose colors that remind you of fall such as different shades of yellow, orange, red as well as other pretty shades. The motto  should be to play with the colors of fall while dressing up your hair.
Hair decorating ideas for thanksgiving
Maple Leaf Head Wear
The maple leaf can also be used in varied ways to make cute head gears and accessories. The color of the leaf goes well with the theme too.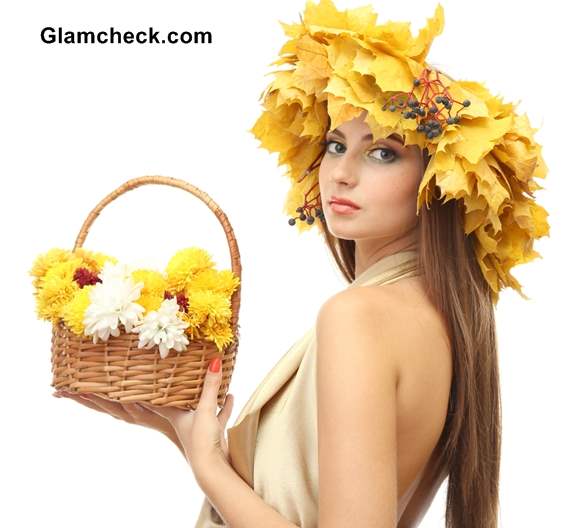 Thanksgiving Hairstyle Ideas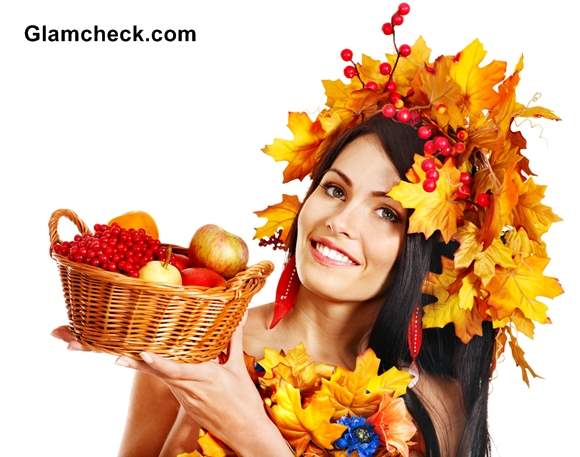 Thanksgiving Hairstyle
Multi Color Floral Wreaths
Floral wreaths made with multicolored flowers and foliage can also go into making a pretty hair accessory. Sunflowers, wildflowers and lantanas are some of the flowers that you can use to make into a wreath.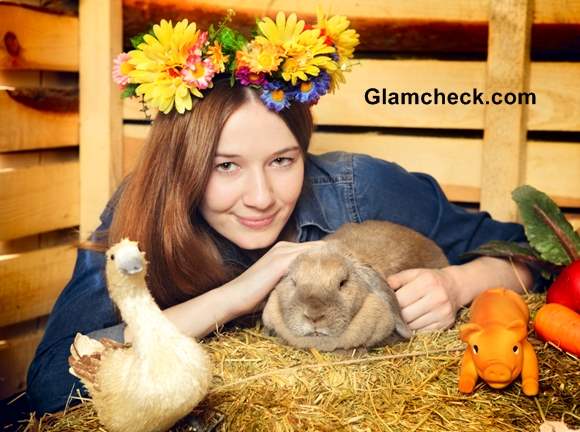 Hairstyles for Thanksgiving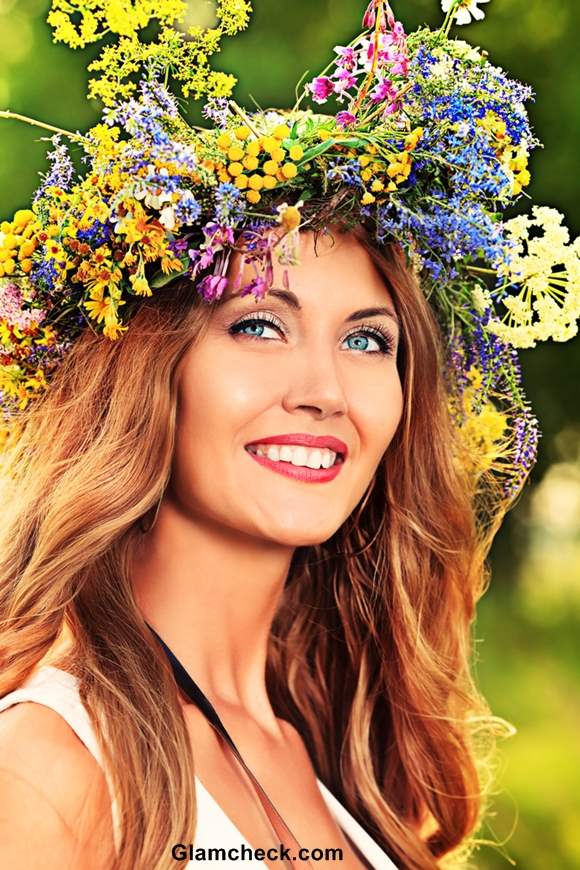 Flower Wreath Hairstyles for Thanksgiving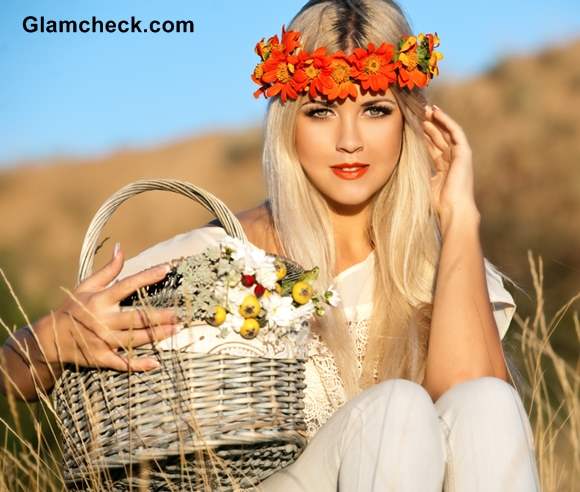 Hairstyle for Thanksgiving Floral Wreaths
Hairstyle for Thanksgiving Floral Wreaths
Keeping it pristine in white
White and cream colored floral wreaths and accessories always look good, irrespective of the occasion. They can be worn for multipurpose including a thanksgiving celebration.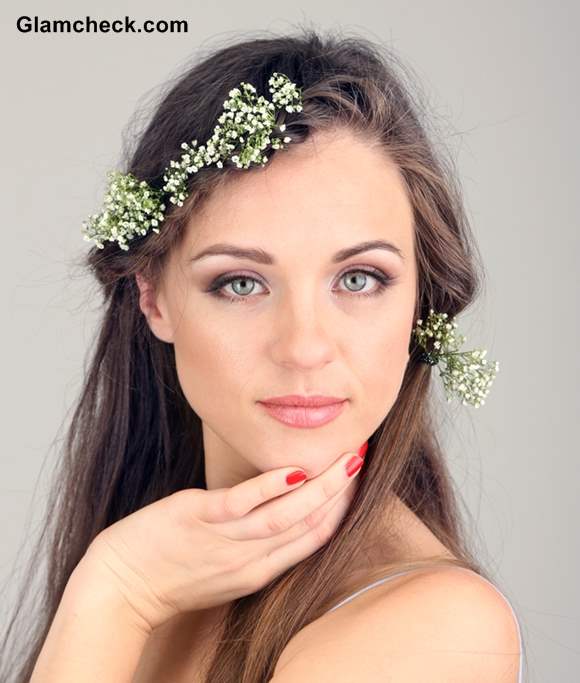 Hairstyle for Thanksgiving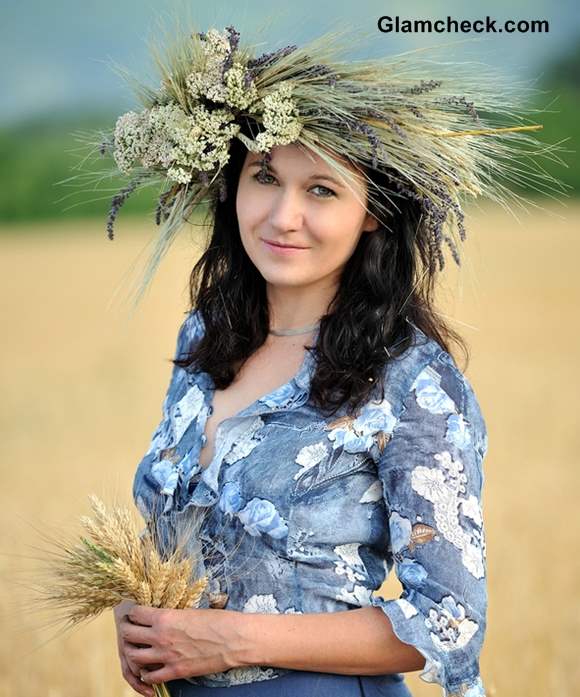 Hairstyle for Thanksgiving Day
We hope you have a fun time while dressing up your hair for your thanksgiving party. After all, the best part about any celebration is all the anticipatory preparation that goes into it – especially the style and fashion part of it. 
Image: Shutterstock