At The Hunger Games Catching Fire special screening at AMC Lincoln Square Theater on November 20th 2013 in New York City, we came across Chrissy Teigen who looked elegant and sexy!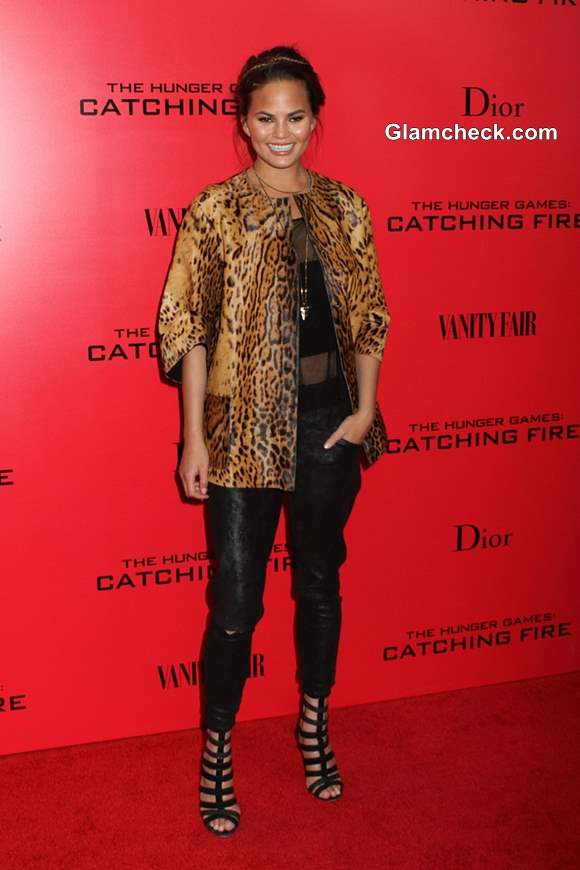 Chrissy Teigen in Leopard Print and Gladiator Heels
The model wore a long leopard print coat to the screening, which was left open at the front. It hung loosely on a black ensemble which included shiny peg pants and a black short inner covered with a layer of sheer fabric. Sheer always lends an air of mystery and sexiness to the garment and so did this one. Although, we think the inner should have been a little shorter in length.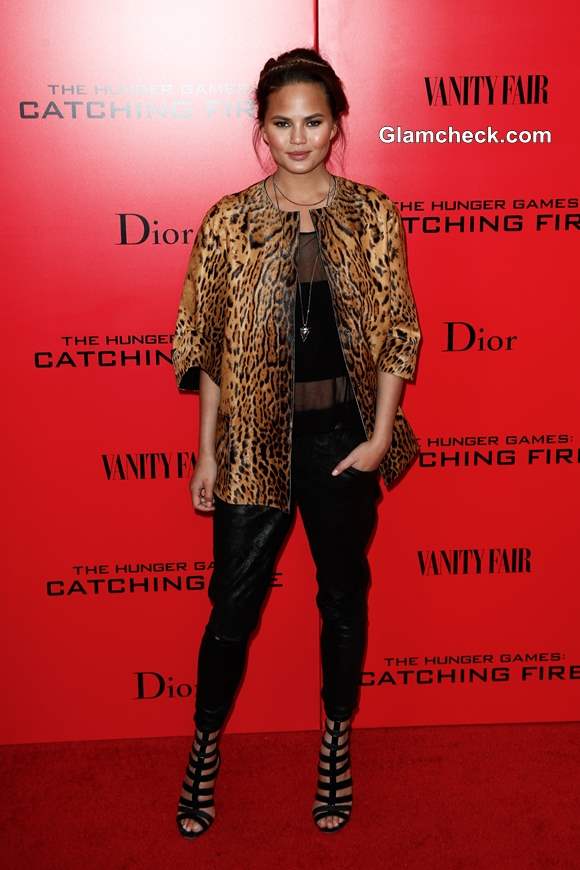 Leopard Print Jacket – Chrissy Teigen
She accessorized with a long silver pendant neckpiece and nothing else. On her feel she put on a pair of gladiator high heels which definitely made her appear taller.
Black Gladiator Heels- Chrissy Teigen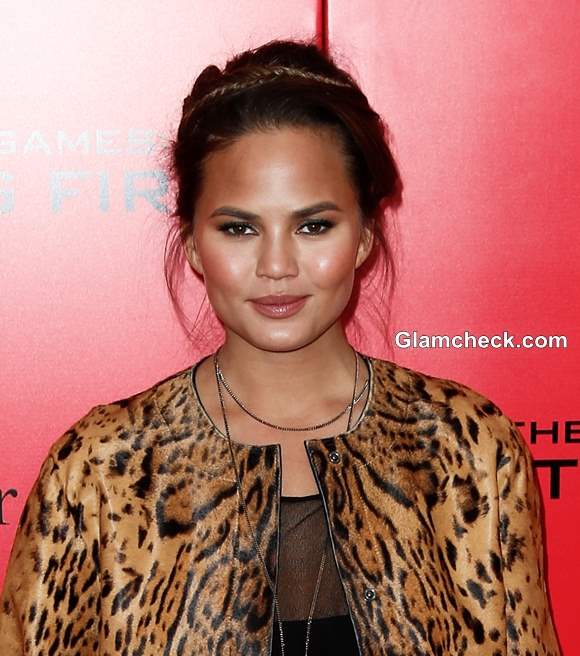 Chrissy Teigen 2013
As for the makeup, her cheeks shone in a plum shade of blush and her lips were painted with a dab of gloss. Her eyes had a hint of shimmer and tons of mascara.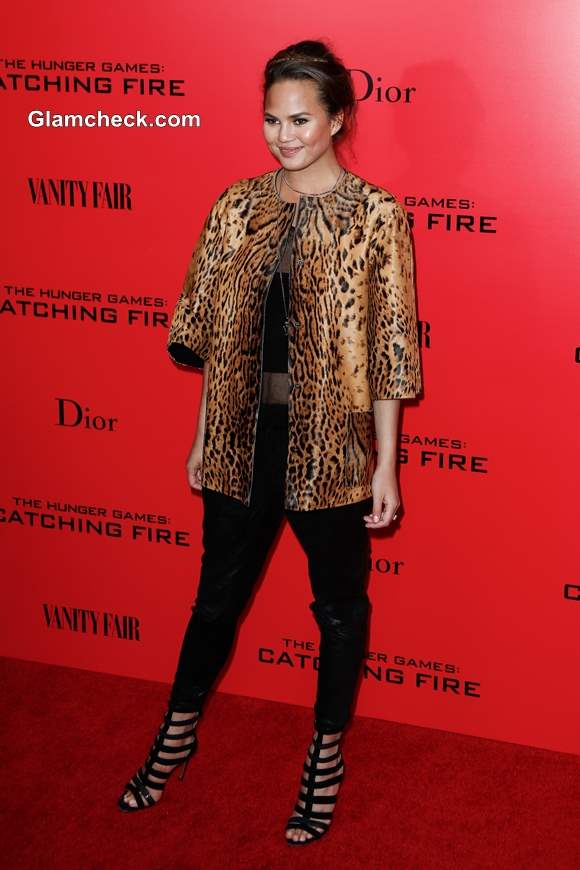 Chrissy Teigen at The Hunger Games Catching Fire special screening  2013
Her hair was in a high loose bun at the back and a braid runic across it to make it look more interesting. And strands of hair were messily popping out of her hair, which we thought looked really nice. Neither too dress, nor too casual, just the perfect blend!
Image: Shutterstock