Gel eyeliners are relative newcomers to our array of eye makeup tools. But what are they exactly and how do they differ from pencil eye liners and liquid liners?
What is Gel Eyeliner?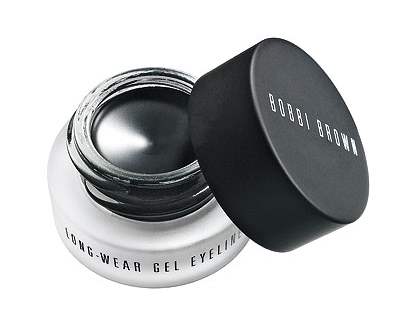 What are Gel Eyeliners and How to Apply them Properly
As you've surely guessed from the name, the gel eyeliner is literally eyeliner in gel-like form that is sort of creamy. That's why it's also casually known as cream eye liner too. Gel eyeliner is soft and gooey, and usually comes in a small pot. You dip a small brush in the gel and then apply to your lash line as you would any other eye liner.
So what's different about gel eyeliner and why is everyone going gaga about it? The praise is not without merit.
Advantages of Gel Eyeliner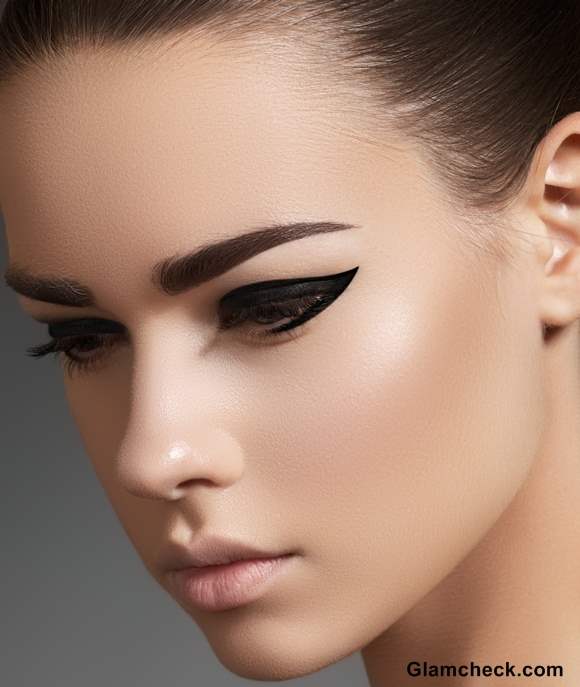 Gel Eyeliners and How to Apply them Properly
Gel eyeliner is much softer and thus more comfortable to work with than a pencil liner and it's easier to apply than liquid liner.
Usually, you get a very light shade with a pencil liner. For darker lines, you have to resort to the liquid variety but these are difficult to apply and you need a really steady hand and lots of practice to get it right. But with gel eyeliners, you get a thick line without the trepidation or indeed even that much practice.
Although thick and precise, the lines drawn with a gel eyeliner will not be sharp. There will be a soft quality about them that appears quite sensuous unless you specifically go to the trouble of creating a sharper silhouette.
For all-day wear, there is nothing like gel eyeliner. It will not run like liquid liner, it does not smudge and it will not rub away easily either.
Whether you want a really thin line for day wear or a cat's eye sweep for a dramatic look, gel eyeliner can accomplish both quite easily even in the hands of a complete amateur.
How to Apply Gel Eyeliner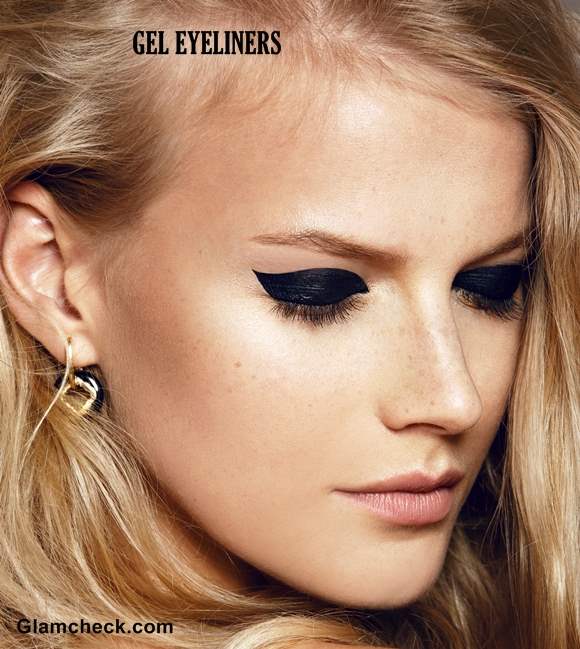 How to Apply Gel Eyeliner
The main tool for applying gel eyeliner properly is a good quality angled brush. Most gel eyeliners come with brushes but these are usually of medium to low quality and you shouldn't depend on them. Instead, invest in a high quality brush. It will last you many years and will make a remarkable difference to your eye makeup.
Start by making your brush a little damp. To do this, just run it under water and then press the excess water out with a clean towel or a tissue. What this will do is get the bristles aligned thus ensuring precise application from the word go.
Dip the bristles of the brush all the way into the pot of gel eye liner.
Rub off any excess liner on the sides of the pot. You can also use a tissue to remove the excess but that will just go to waste while removing it in the pot means it stays in there for future use.
Now apply the gel liner in the way that you would your normal eye liner. If you don't have a very steady hand, dab a dot on the outer-most corner, middle and inner-most corner of your lash line or waterline and then just connect the dots. You can dab on more dots if the spaces between each seem too long. This is a beginner instruction so if you feel confident to try a full sweep at the outset then you should definitely to do so.
Some gel eye liners dry immediately but there are some that take a few seconds to set or dry. The better quality ones will take a maximum of thirty seconds. Try not to blink or touch your eyes during this time.
Now comes a very important part of using gel eye liners – cleaning your brush. You absolutely must keep your eyeliner brush clean for best results on every application as well as to avoid eye infection from bacterial buildup. You can wash it with soap and water after each use and then dry off with a clean towel. Or you can wash it every second or third use, cleaning it in between at least with a tissue to prevent the liner from caking on the bristles. Another great way to clean your gel eye liner brush is to rub a little oil on the bristles, leave it there for a bit and then wash it off with warm water. You should ideally let the brush air dry rather than forcing it dry with a towel, tissue or blow drier although the last is OK in an emergency.
Note that because most gel eyeliners are waterproof and designed to stay on all day, they are harder to remove than regular eye liner. However, using coconut oil to take it off rather than commercial makeup remover will both work better and prevent adverse side effects. 

Also Read: 
Types of Eyeliner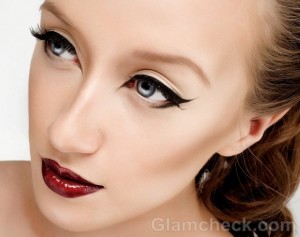 Eyeliner is counted one among the bare essentials in your precious vanity that may completely revitalize your appeal and enliven your …

Image: Shutterstock