I just received my Jord Wood Watch for review and it is an absolute delight, well-deserving of the hype, and everything I expected it to be. 
REVIEW

Fieldcrest Series – Natural Green Wood Watches by Jord (woodwatches.com) arrived in a gray and  charcoal box with a logo on the top and JORD emblazoned on the side in silver. The colours of the packaging are well in keeping with the eco-friendly feel of the product inside. The wood watch is cosily nestled within, wrapped around a little black pillow.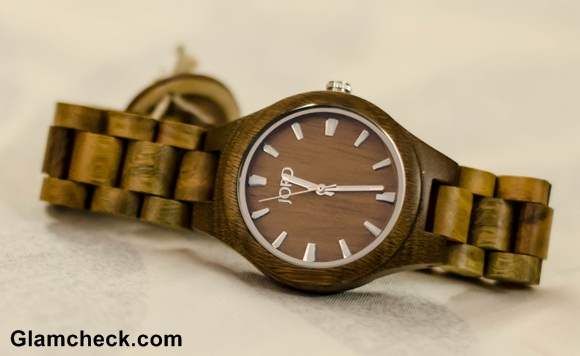 Product Review – Jord Wood Watches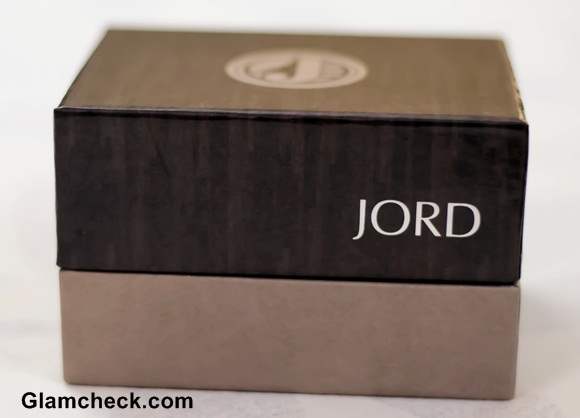 Wood Watches by Jord – Packaging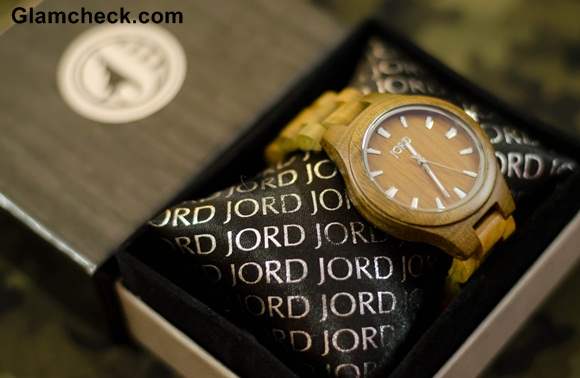 Jord Wood Watches
True to its name, the watch is fashioned entirely out of wood except for the screws, crown and applique.
JORD prides itself on delivering fashionable watches made from natural materials. They source their wood from all over the world so that the end product is truly global, a vibe which is profoundly evident just by looking at the timepiece.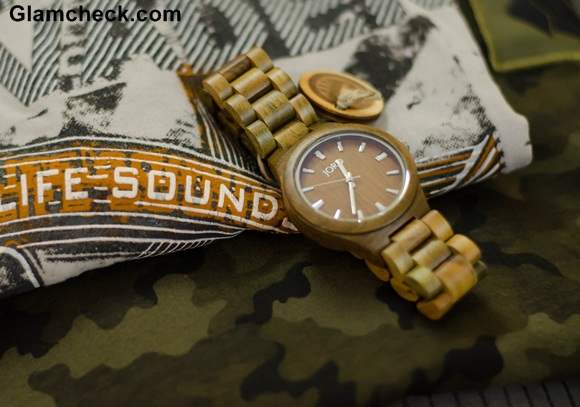 Wood Watches – Jord
The watch has, not surprisingly, an earthy feel. But don't for one second think that means Bohemian or offbeat. There's something classic, trendy and chic in the smooth, soft finish of the wood and the minimalistic design.
I tried it on and it felt wonderful against my skin. It is so lightweight that I would easily have forgotten that I had it on if I wasn't so besotted with it and didn't keep looking at it over and over.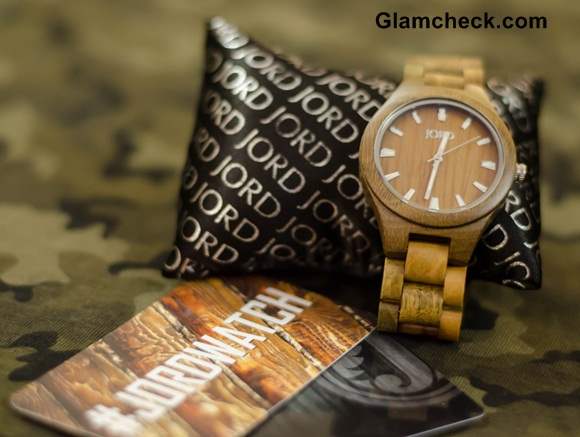 Wood Watches – Jord Review
With any new accessory, even if it is an eco-friendly aim, my main concern is that it blend into my ensemble and, if possible, add to my look. I have to say I did not expect the Jord wood watch to go so well with so many of my outfits. I would definitely team it with jeans, shorts and tees, chic summer dresses, beachwear, lounge clothes and even some of my formal evening wear.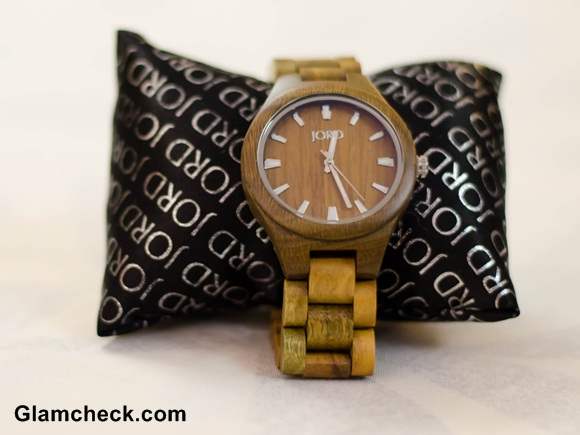 Review – Jord Wood Watches
While it is splash proof, that doesn't mean you can go for a swim in it. It just means that you don't have to worry if you get a little water on it from time to time. So although it would look great with some of my swimwear, I'd hesitate to wear this to the beach or pool.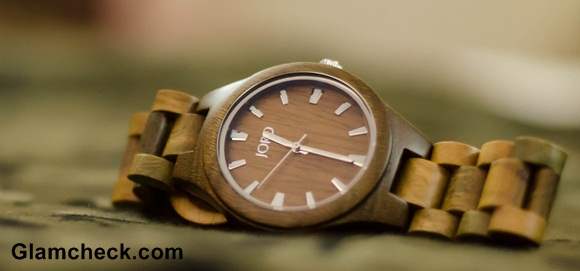 Jord Wood Watches Review
Since the watches are made from wood, the grain, look and colour will definitely differ from what you see displayed on the website. But be assured that the quality of the watches and JORD's commitment to detail and craftsmanship ensures that you will get a perfectly finished piece. And what's more, it means that you will have a truly unique piece like no one else on the planet.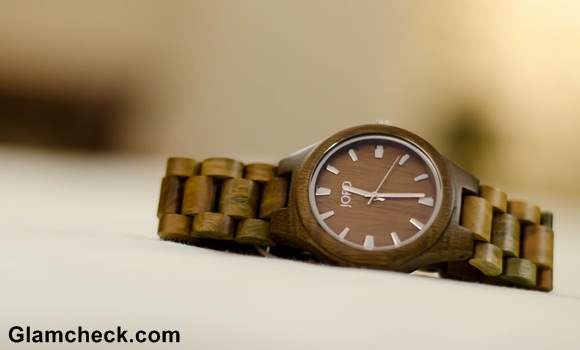 Fieldcrest Wood Watches by Jord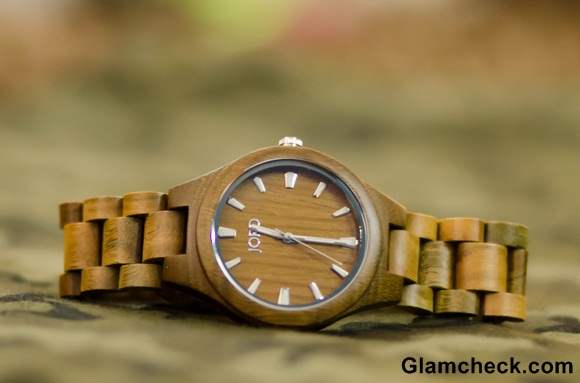 Fieldcrest Series Natural Green Wood Watches by Jord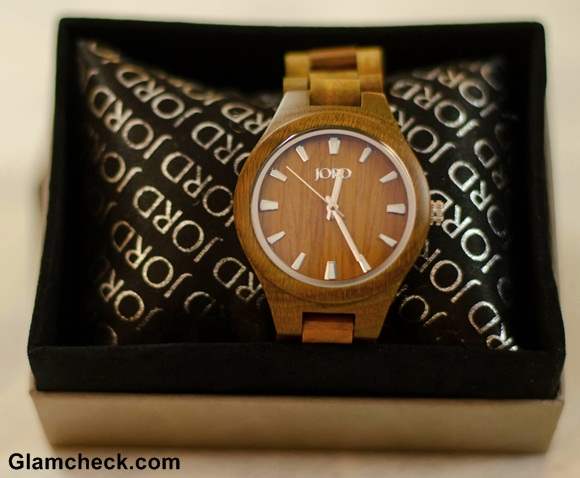 Wood Watches by Jord Fieldcrest Series Natural Green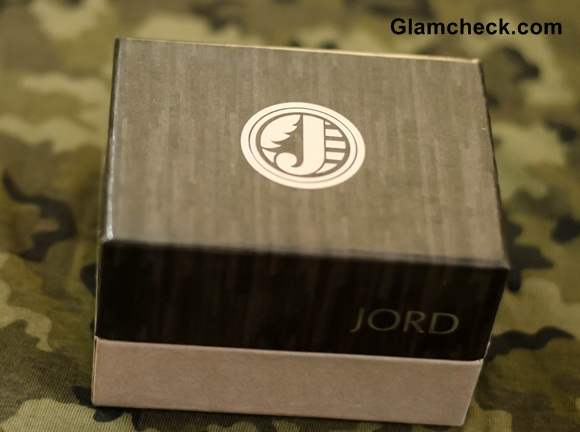 Wood Watches by Jord Fieldcrest Series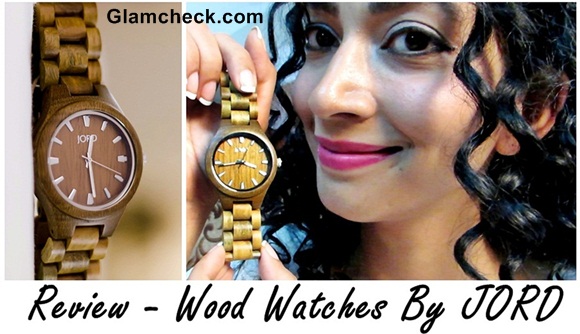 Wood Watches by Jord