Actress Taylor Schilling looked smart, sassy and sexy as she attended the Netflix Academy Panel's "Women Ruling TV" event at the TV Academy in North Hollywood, California on June 5, 2014.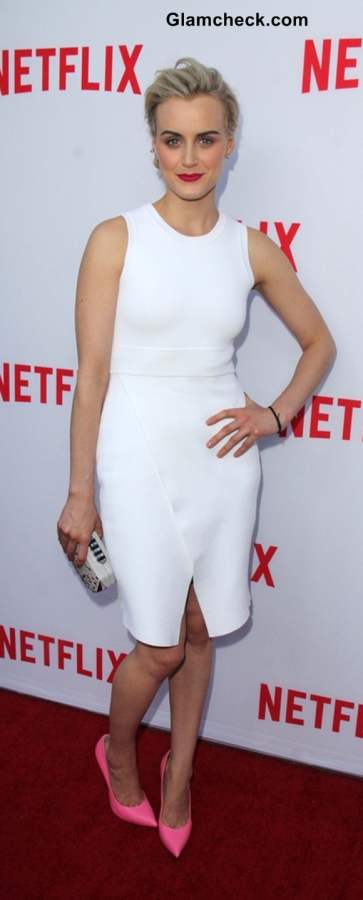 White Shift Dress worn by Taylor Schilling at "Women Ruling TV" Event
The Orange is the New Black star wore a sleeveless white shift dress with an upside-down V-shaped slit on the hem of the knee-length skirt. The classic colour and contemporary design made a pretty good team. A pair of delightful pink pumps brought a yummy pop of colour while an embellished white clutch added glamour. Stud earrings and a black bracelet were her only recourse to bling.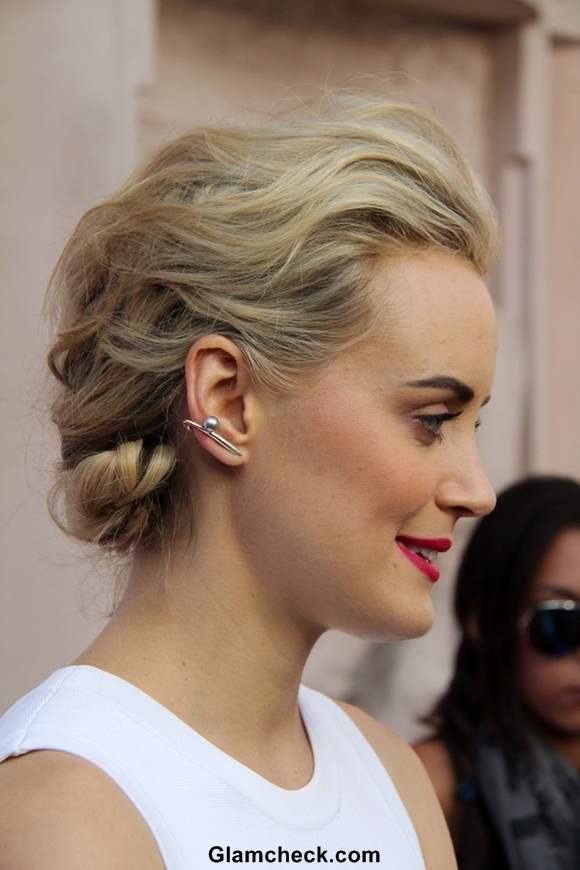 Taylor Schilling Hairstyle 2014
She rounded out the look with red lips, heavy eye makeup and a romantic updo.
Taylor Schilling 2014
Image : Shutterstock