For our Once Upon a time style divas, today's DIY hairstyle tutorial is inspired by the storybook styles. We might not have a magic and to get it done in a wink but we do have some easy illustrated steps for you to look Cinderella like.
Cinderella Braid Knot bun Hairstyle DIY
The classic and impossible looking hairstyle that the Cinderella Knot bun is, it can make anyone loose hope on flaunting it. But today we present to you a very basic version of the Cinderella braid knot bun, once you have mastered it, this will surely be your favourite hairstyle to flaunt at various occassions.
Before you start, you would require a magical faux hair bun- of exactly the same shade as that of your hair colour, (So why is it magical? – The DIY steps have the answer to that); the other requirements are just the obvious ones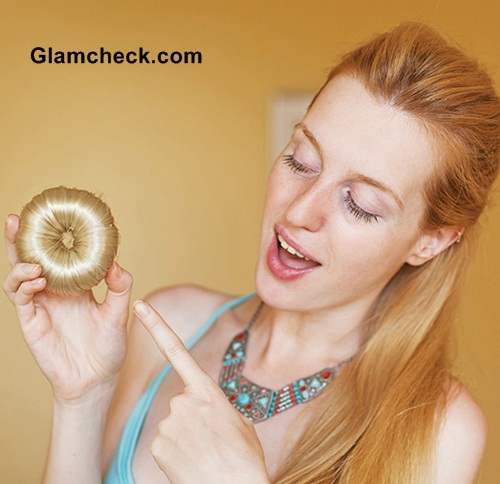 faux hair bun
Cinderella Braid Knot Bun DIY step:
Comb your hair well to detangle the hair
 Take some hair from the front section to form a pony tail and slide the sectioned hair through the magic faux bun
Hairstyle How To – Braid Knot Bun
Split the pony tail hair into two sections and spread the hair around the faux bun and fasten it with a thin hairband.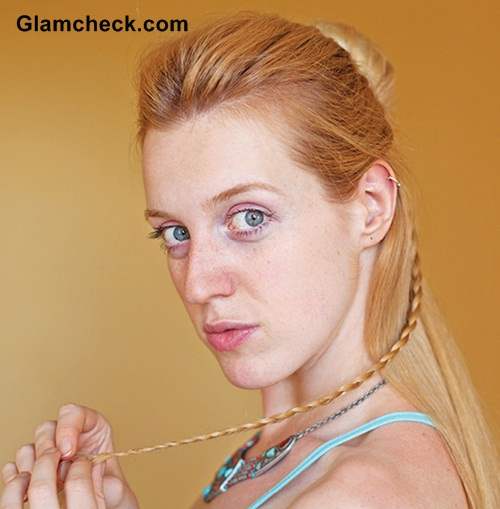 Hairstyle DIY – Braid Knot Bun
Flatten the hair to make the bun look neat
Plat the hair below the bun into a thin braid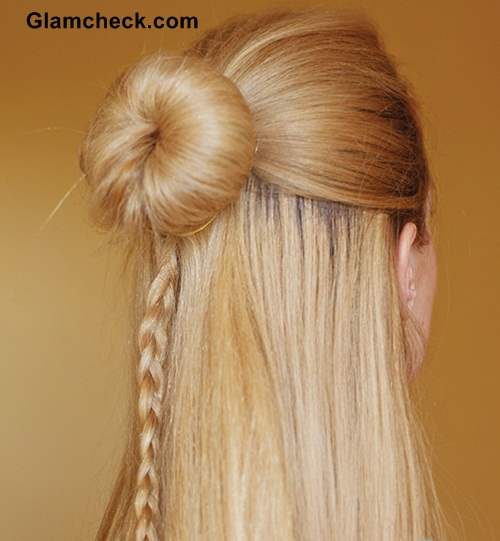 Hairstyle How To – Cinderella Braid Knot bun
Now wind the braid around the faux bun and fix with a U-pin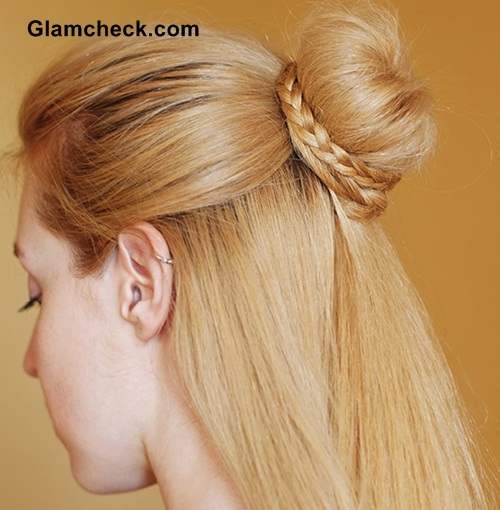 Cinderella Braid Knot bun Hairstyle
And there it the basic Cinderella braid knot bun is done!
You can add to this basic hairstyle by braiding the leftover hair into more complex patterns.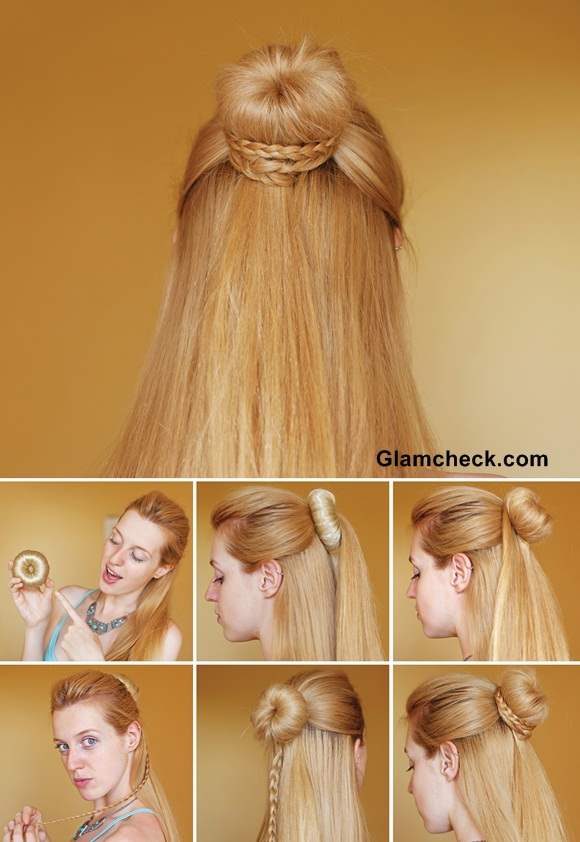 Hairstyle Tutorial Cinderella Braid Knot bun
This simple yet elegant hairstyle is universal in nature and goes well with casuals to formals. Dress- it- up or dress- it- down to create your own versions of this classic Cinderella
Image: Shutterstock