The chain link neckpiece is an accessory which is seen often on celebrities. Golden chain link neckpieces have been seen on actresses Lily Collin and Cat Dal among others in the past. The latest trend, however, is the neon chain link neckpieces, like the one seen on actress Kathryn Newton here.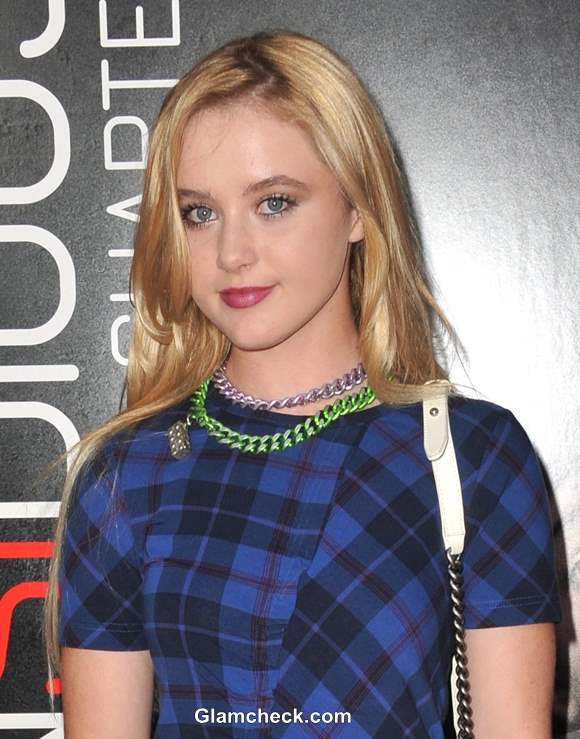 Celeb Accessory – Kathryn Newton's Neon Chain Link Neckpiece
The pretty teenager wore a neon chain link neckpiece for the world premiere of the movie Insidious Chapter 2 at Universal Citywalk, Hollywood in Los Angeles, CA.  It had two strands – a neon purple one on the top and a neon green one below. The lower strand featured a rectangular pendant.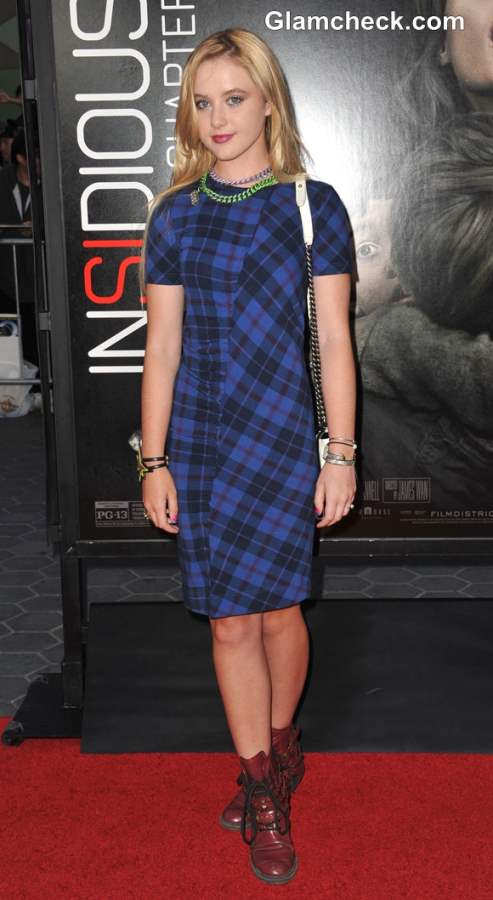 Kathryn Newtons Neon Chain Link Neckpiece
Neon chain link neckpieces have a funky and trendy quality about them. It is a style that is not meant only for teenagers. You can always wear more layers of neon link strands in different colors, especially if your personal style choices border towards vibrant and "in your face" style. Multi strands make an eye catching piece of statement necklace. Those who are not too sure about this style can start by wearing a single strand of chain link neckpiece in a neon color.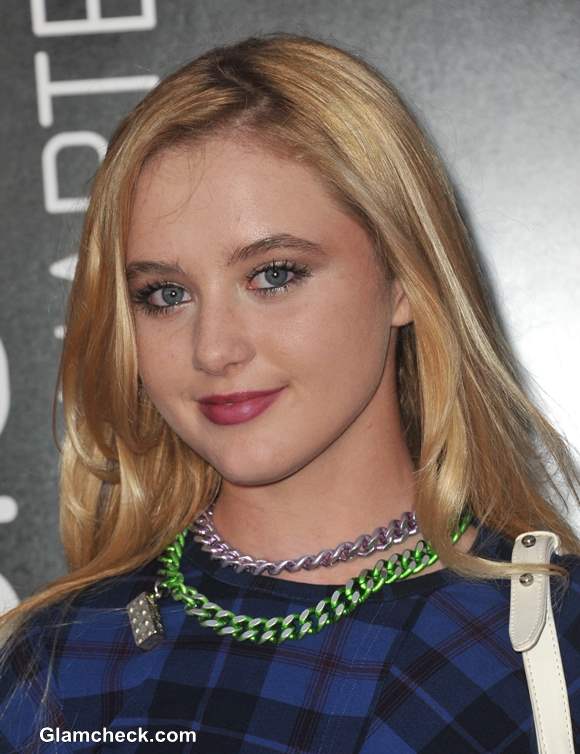 Celeb Accessory – Kathryn Newton Neon Chain Link Neckpiece
Kathryn Newton certainly brightened up her otherwise understated look with the neon chain link neckpiece. 
Image: Shutterstock