We are totally smitten by the versatility of this clothing piece called Denim Skirt! A denim skirt can be flaunted day in and out and each time it can be styled in a different way. It just goes along well with all the occasions. All our fashionista readers would agree that a denim skirt beautifully mimics one's mood. It can easily reflect your flirty intentions as well as the talk to the hand ones.
Rock the Fashion: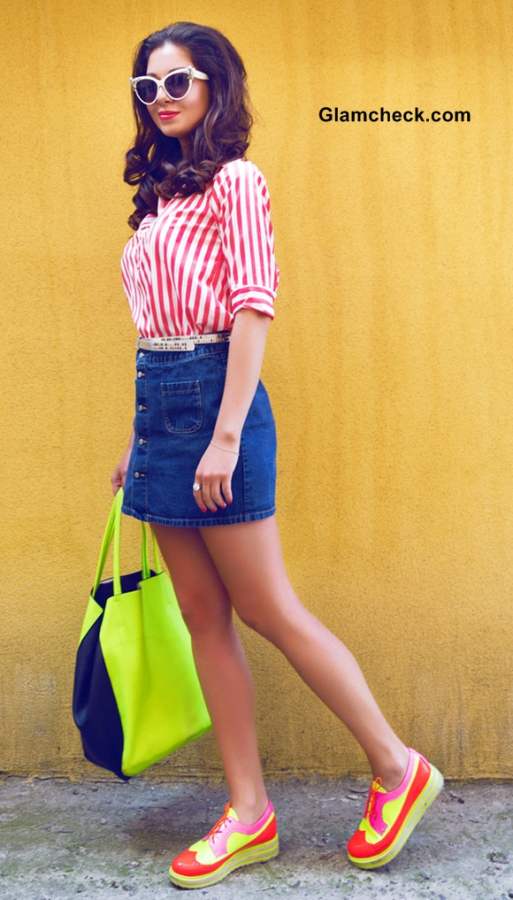 Denim Skirt – Street style Look

So we ask you to keep calm and flirt on by rocking this Kirsten Dunst's style true blue front buttoned denim skirt and a front collar vertical stripe shirt. The denim skirt has buttons on the front as embellishment attributes along with two front pockets (which yes cannot be missed). When paired along with the bright orange and white striped collared shirt the combination can be defined as nothing but totally hot!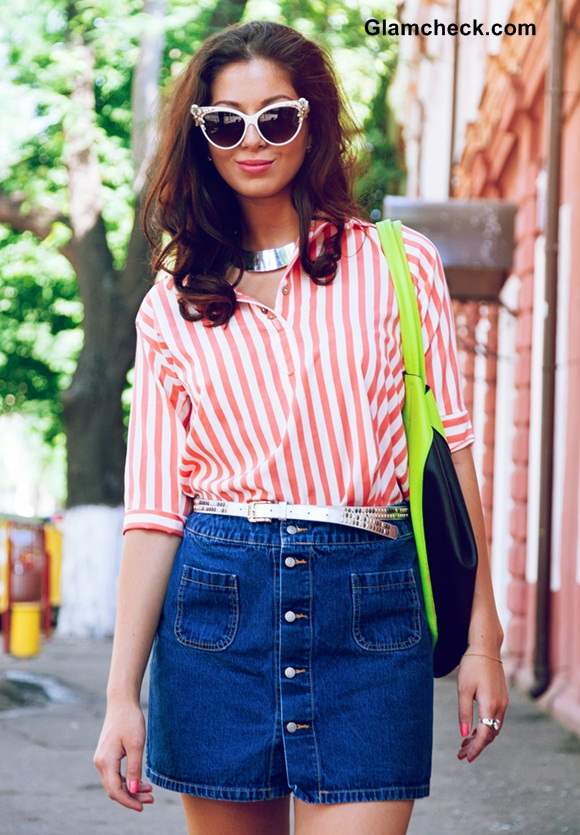 Denim Skirt
Rock the Style:
Style up this look by adding a silver bling belt, make sure the belt is sleek and not one of those big chunky ones. A silver flat collar- style neck piece and a flirty cat eye shaped sunglasses is used to accessories this look. Don't give the sunglasses a miss as they add to the flirt- fashion quotient of the whole look. Simple silver floral studs with just about one finger ring should be good to go with.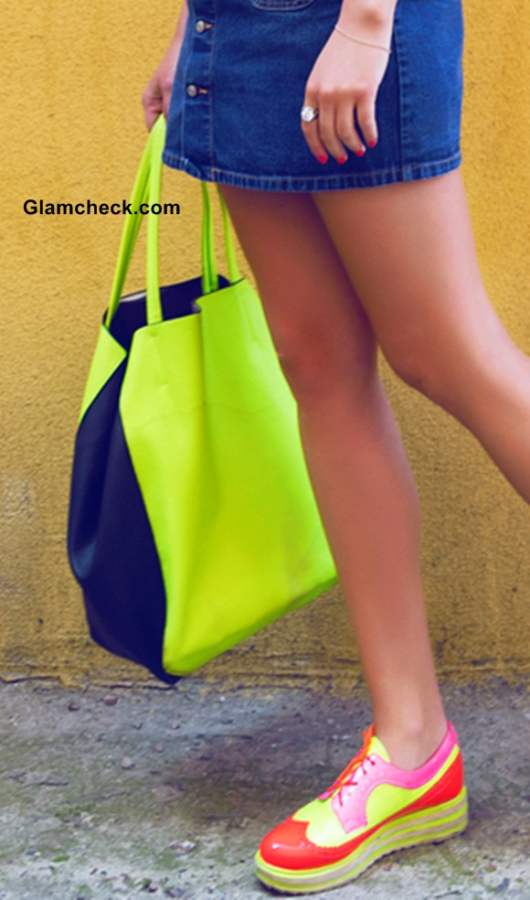 Street Style Look
Oh yes! Don't forget to add on those neon multi coloured bright shoes for that walk down the streets. Carry a tote bag preferably in a two solid fluorescent colour mix; in this case a blue and fluorescent green combination looks just perfect.
Rock the Beauty: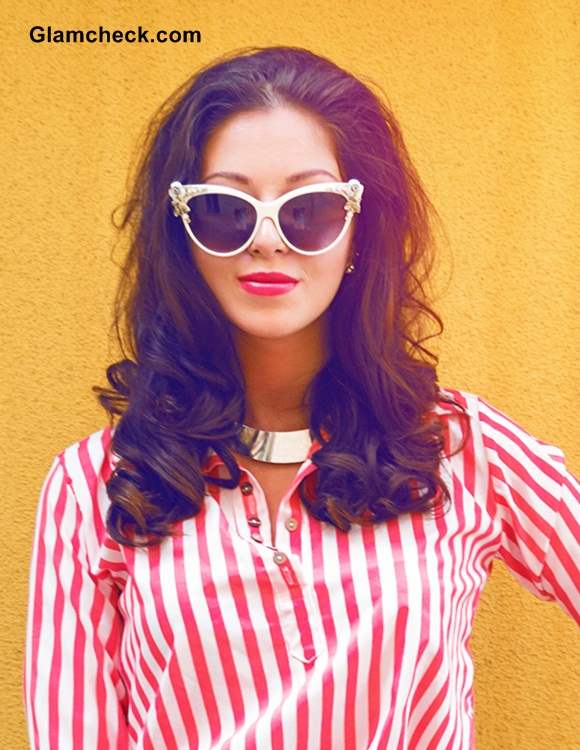 Street Style Beauty Look
An eyebrow pencil lift, a very red lip colour and just open free hair, but put well, is all that you need to look glam hot.
Glamcheck's Rocking Tip:
Don't forget to coordinate you lip colour to your nail paint! Flaunt this look and turn the streets into your runaway. Keep calm- flirt on and keep those cat eye sunglasses on!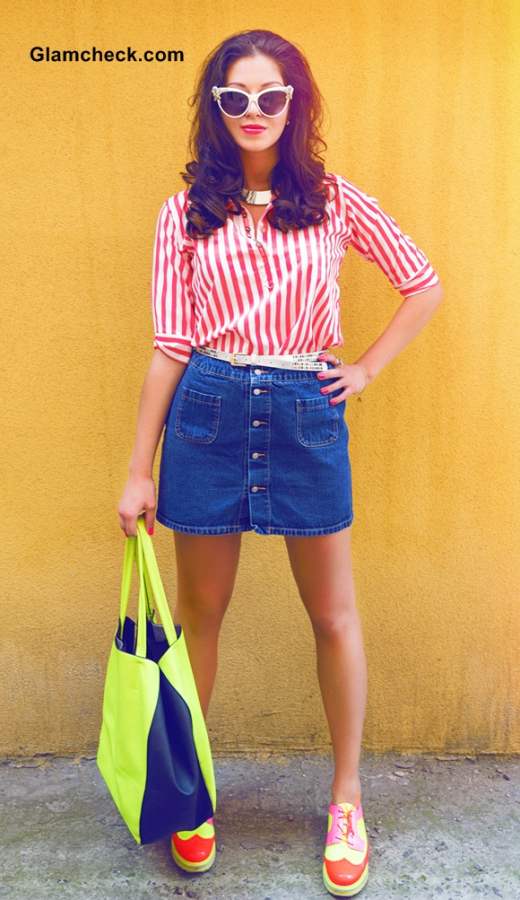 Denim Skirt with Striped Shirt – Street Style Fashion
Image: Shutterstock