Her fashion sense never spells safe, always staying on the edge with her quirky sense of style and topped with oodles of oomph factor. This time at the 2014 Primetime Emmy Awards, she ditched her signature hot red lips and sleek ponytail hairstyle and chose a very different look. O Yes! It's Gwen Stefani dazzling everyone in a divine futuristic creation by Versace.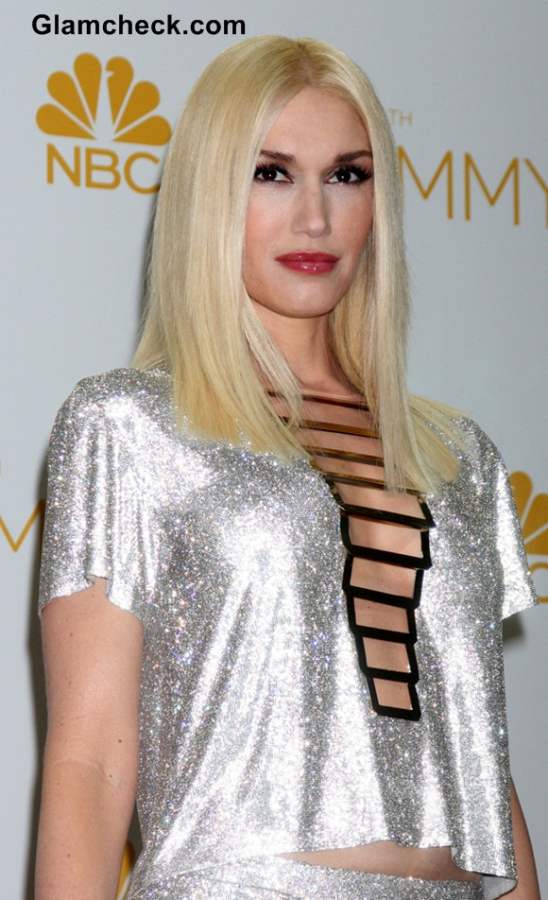 Gwen Stefani Shimmers at the 2014 Primetime Emmy Awards
The two piece ensemble was made entirely out of Swarovski crystals and finished with tiny gold metal accents! And Gwen Stefani opted for a straight glossy blonde hair to go with the look – gorgeous! Oh don't you just love the masterpiece detailing on the plunging V-neck? It's futuristic, adds an edge to the all shimmery silver look and what's more? It saves the deep cut from being too over the top revealing. Yes, the dress could have been risky from many angles but the masterpiece detailing from Versace coupled with Gwen Stefani's rock star style makes it an unforgettable gorgeous red carpet moment.

Gwen Stefani at the 2014 Primetime Emmy Awards
At the 2014 Primetime Emmy Awards in Los Angeles, we saw many celebs taking risks with their fashion choices and surprising many fashion enthusiasts; it was indeed a glorious glorious parade of some memorable red carpet fashion.
Image- Shutterstock