Michael Kors has a casual aesthetic sensibility which is liked by most. He has a very simple philosophy which states that one can be sexy and sporty at the same time and this collection illustrates it well. The Michael Kors collection during Mercedes-Benz Fashion Week Spring 2015 at Spring Studios on September 10, 2014 in New York City was no different. His separates were teamed up very stylishly which looked polished, relaxed and glamorous at the same time.
His formula of elegant but minimal dressing works very well in dressed down look. Teaming up a basic check shirt with a classic black skirt with a thigh high slit surely made some heads turn. Accessorizing it with a brown leather belt, a small bag and cute sandals added to the finishing touches. Make-up can be very minimalistic with a dash of a pastel pink for the lips.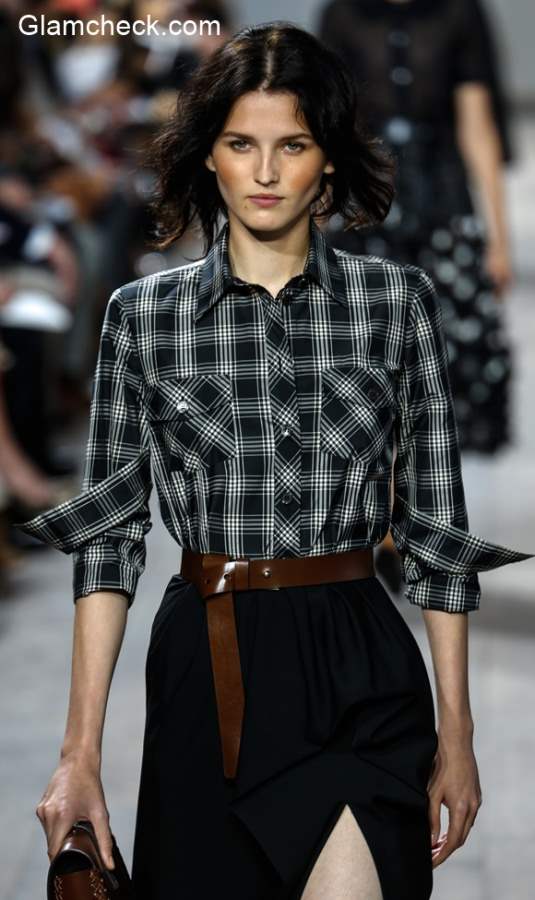 Style Pick – Mix Monochrome with Brown
The two toned check shirt works very well and adds to the drama in the look. The tartan plaid check is a bold pattern and it is best to match it with plain basics and small accessories. This is a rule of thumb mostly applicable in all situations where patterns are involved. The play of black and white in the shirt is rather a safe bet and can be worn to the office or casual get-togethers. Roll up the sleeves for a more laid back look after office hours. The trick is to look effortlessly stylish without trying too hard!

Mix Monochrome with Brown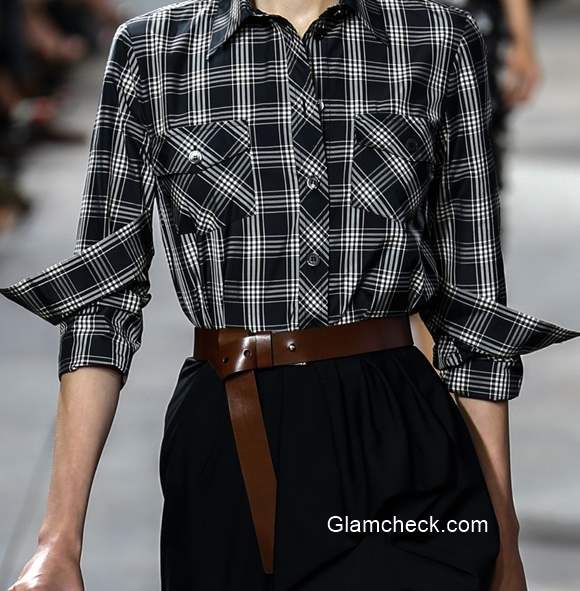 Mix Monochrome with Brown style
Having a perfectly tailored black skirt is a must have for all wardrobes. It can be worn at anytime- anywhere with anything. Go for a knee length skirt to making it high utility and wearable at all times. To add to oomph one can opt for a dangerously high slit to raise the temperatures. This basic black skirt won't let you down and will be your knight in shining armour.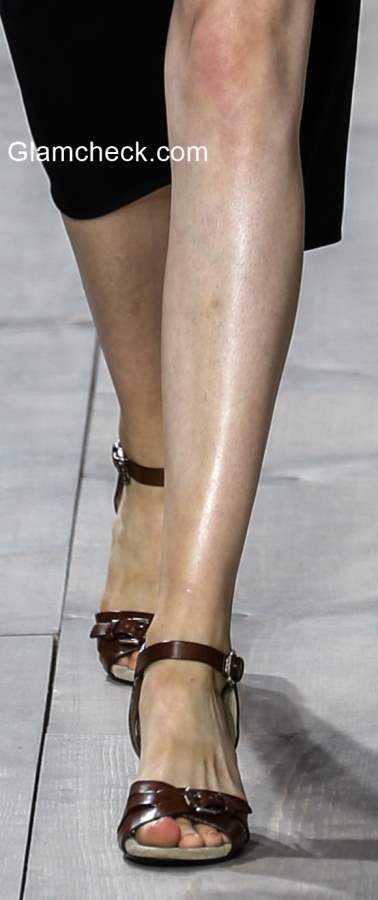 Michael Kors Mercedes-Benz Fashion Week Spring 2015
Make a set of your favourite brown accessories with the belt, footwear and a coordinated bag to go with a lot of things. Choose wisely before selecting the basics, as they shouldn't be having too many elements otherwise it would seem too busy. A pair of smart comfy sandals can be a busy day's saviour. Be practical yet elegant!
Browns and blacks are always considered neutral colours that work with almost everything, combining the two is a great idea to look understated yet chic! The play of black, white and brown in different elements creates a very interesting visual. This uniform of stylishly worn neutrals can be a pretty good wardrobe game-changer!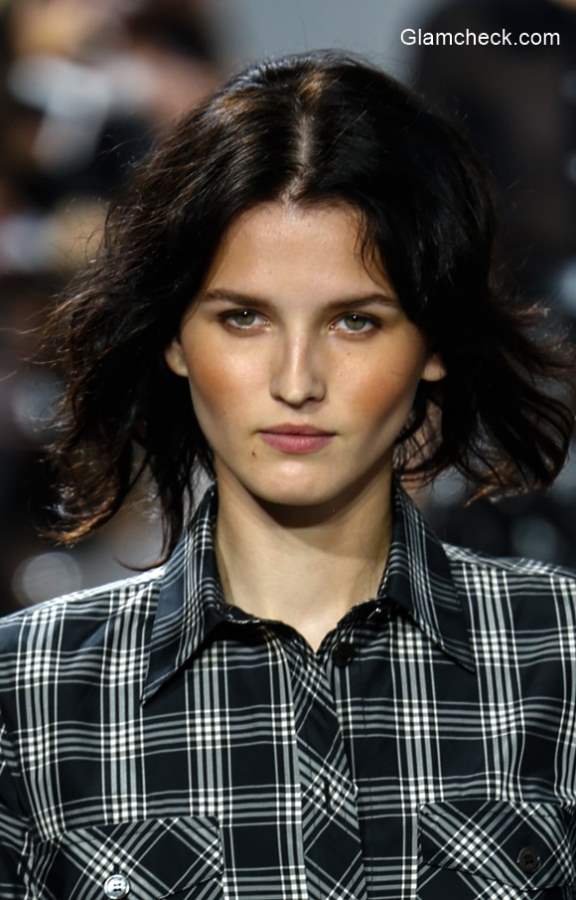 Mix Monochrome with Brown style inspiration
Image: Shutterstock