Hi girls! Today, why not flaunt some love for the trendy Aztec prints? Be it on dresses, pants, skirts or t-shirts/tops, this is one look that will rarely go out of fashion. But if you ask me, the easiest way to sport tribal and Aztec prints is – accessories, like scarves or bags.
I bought this pretty Fanny Zoli canvas bag from Be for Bag. Vibrant, colorful and oh-so chic, I'm pretty sure this is bound to make one uber cool style statement.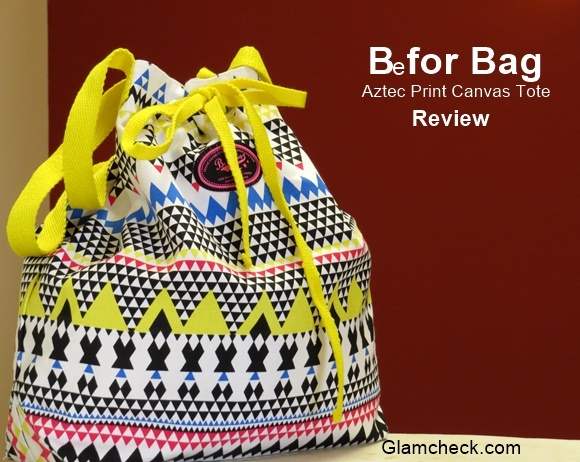 Canvas Bag with Aztec print from Be for Bag – Review
Product details
It is a drawstring bag made from cotton canvas with a polyester lining, the washing instructions read 'dry clean only'. There's a single compartment with two pockets, provided with both drawstring and magnet closure. Dimensions: (h) 14.5″ x (l) 10″ x (w) 5″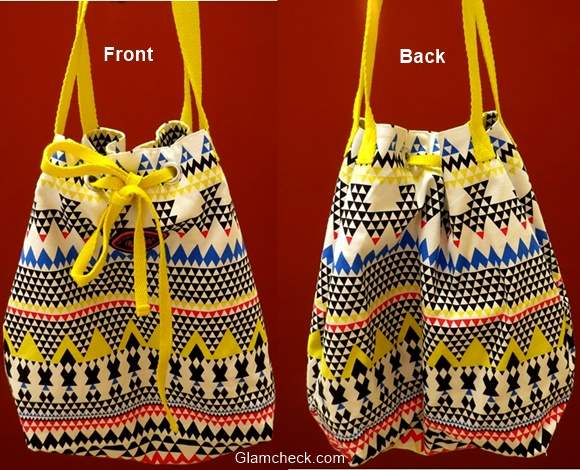 Canvas Bag with Aztec print from Be for Bag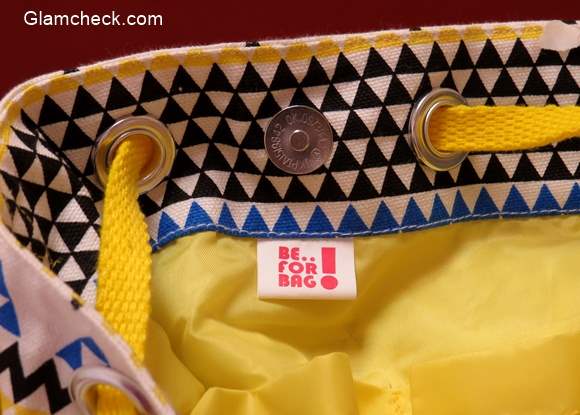 Be for Bag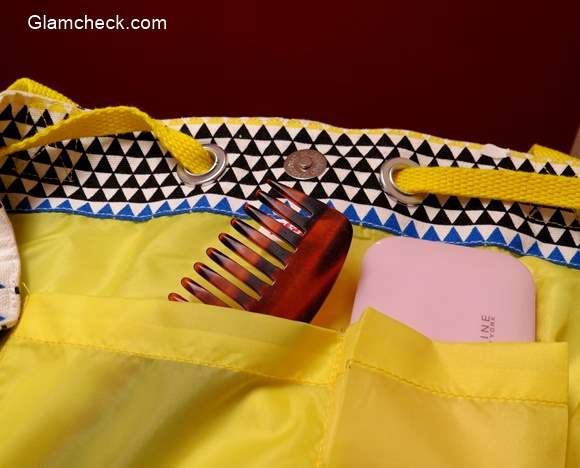 Be for Bag Review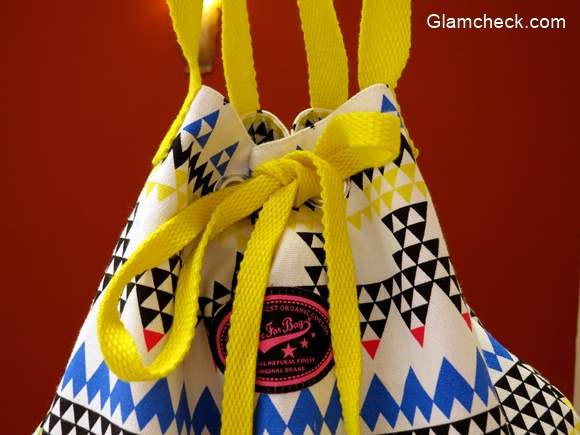 Aztec print Bag-  Be for Bag
Styling tips
Besides its pretty design, this bag is quite roomy and sufficient to pack my day-out essentials. It's perfect for a casual shopping trip, a fun brunch with friends or even college for students.
Most would prefer toning down their outfit since the bag is quite eye-catching on its own. Think a basic grey tee, jeans and sneakers or a skater dress in solid colors.
But if you are someone like me, who loves to do things a little different, try mixing prints on prints! I carried this bag to the beach and paired it with my colorful breezy kaftan. They sure made for a stunning combination! Check out my summer beach outfit here.
Canvas Bag – Be for Bag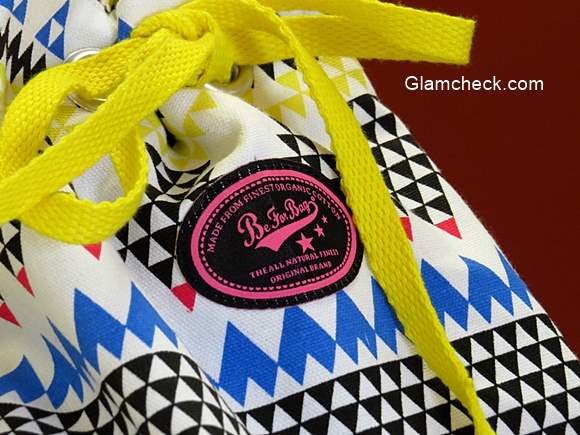 Be for Bag Canvas Bag Review