"Style is not about what you wear but how you wear it."
Laying further proof to this popular saying, we are going to show you how to create a very different look with your everyday denim shorts and a casual white top. Today's theme is the free-spirited, artistic and wild, Boho-chic girl.
How to Dress Boho
Whilst wearing shorts and blouse, don't wear it like how you normally would. Take a cue from our boho-chic girl, leave a few top buttons undone and style it like an off-shoulder top. Tie-it, knot-it, tuck-it or layer-it, get creative, be unconventional. And Oh! Ruffles, lace, crochets and fringes are favorites.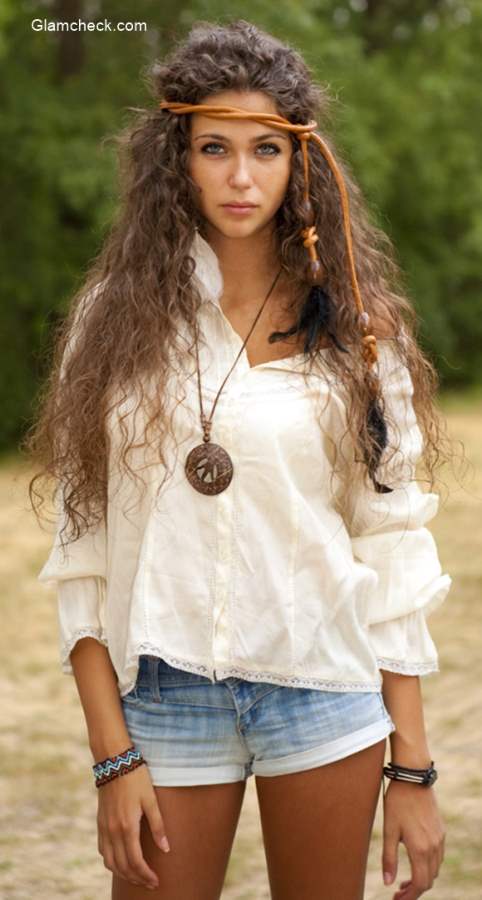 White Top with Denim Shorts  – Get the Boho Chic Style
Footwear
Comfort is of utmost importance, especially shoes. The classic, snug cowboy boots is our pick. Booties, especially with fringes, look great with shorts! When you think of other choices, its ethnic inspired sandals or comfy ballet flats.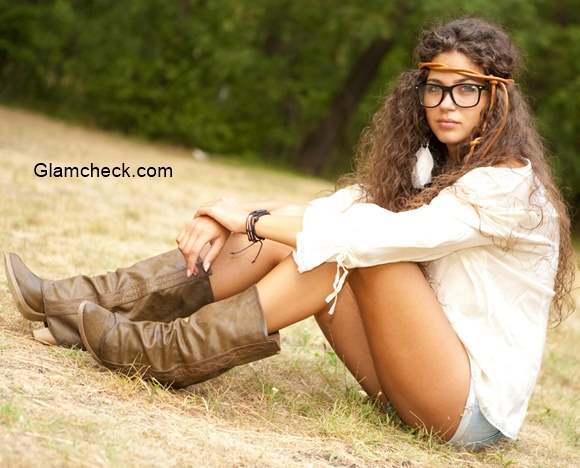 How to dress Boho
Hairstyle
Get artsy with your hair. Keep the make-up natural but the hair-do should leave something to be talked about. So, pick up hair accessories like headbands, scarves, turbans, fedora hats or jewellery pieces.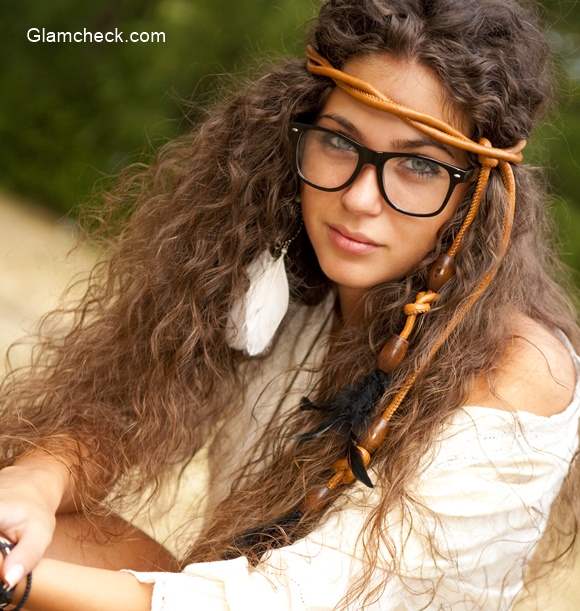 Boho Hairstyle
Try this just out-of-bed look with wild, beachy curls worn natural down and tied a rope headband tied around. Simple and beautiful! And while you're at it, flaunt your geeky persona and wear those nerdy glasses.
Accessories
Apart from hair accessories, boho girls love their artsy jewelries. Bracelets, earrings, pendants or rings, pick up pieces that tell a story. The jewelries are not about trends but of momentous, vintage treasures. So, flaunt those beautiful pieces that you picked from your travel exploits.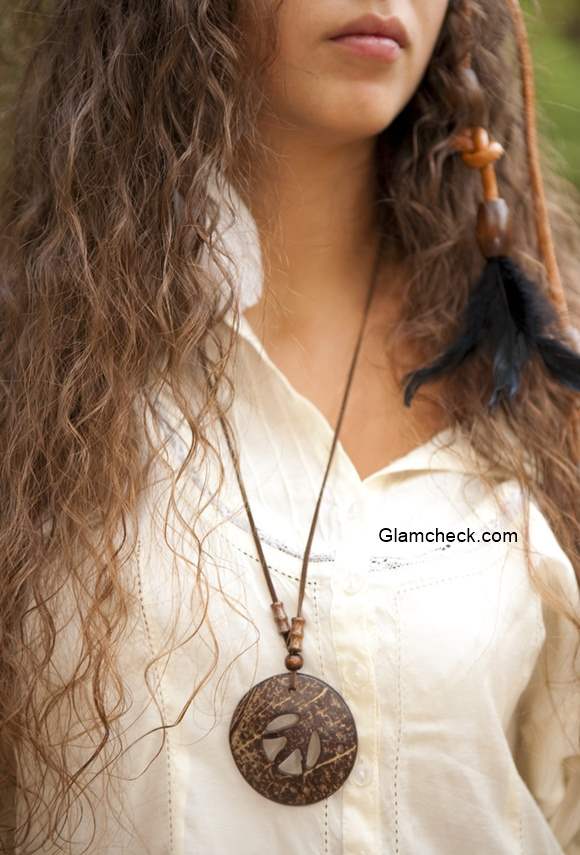 Boho Accessories
Basic Tips:
Use natural/organic fabric like linen, cotton, chiffon, etc
Keep comfort in mind
Pile on accessories which are unique and ethnic
Steer away from bright colors
Wear earthy tones like off-whites, browns, grey, etc.
Image: Shutterstock