Do you know what the best part about Halloween, well apart from all the spooky fun, is? Costumes! When even as adults, we all can't get enough of costume parties, imagine how the kids must enjoy it. And oh, for the record, kids love dressing up! So for this Halloween, we've brought a fun D.I.Y costume for your pretty daughter, niece or cousin, that not only she but you will also enjoy making.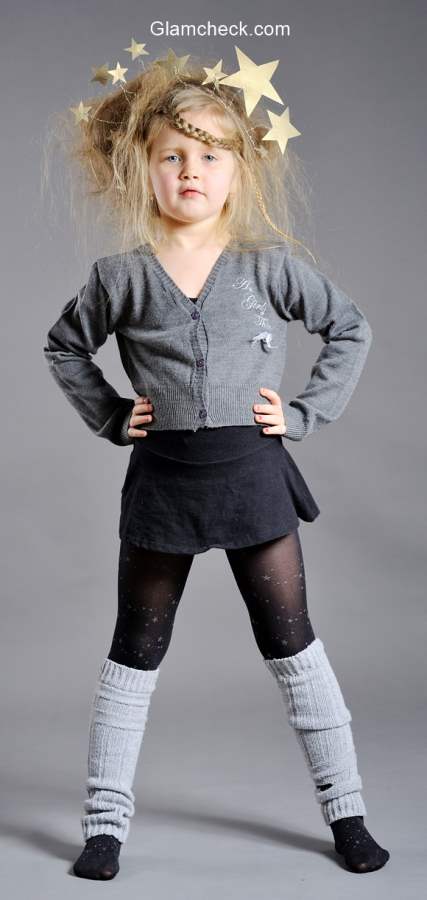 DIY Halloween Costume for Kids – Modern Star Fairy
Our theme is the 'Star Fairy' because, let's admit, every girl dreams of being a fairy atleast once. But we've got a slight twist – our star fairy is unlike the conventional, she is modern, whimsical and fashionable!
The Crown
We are going to let our quirky star crown hog some limelight. To create this, you'll need: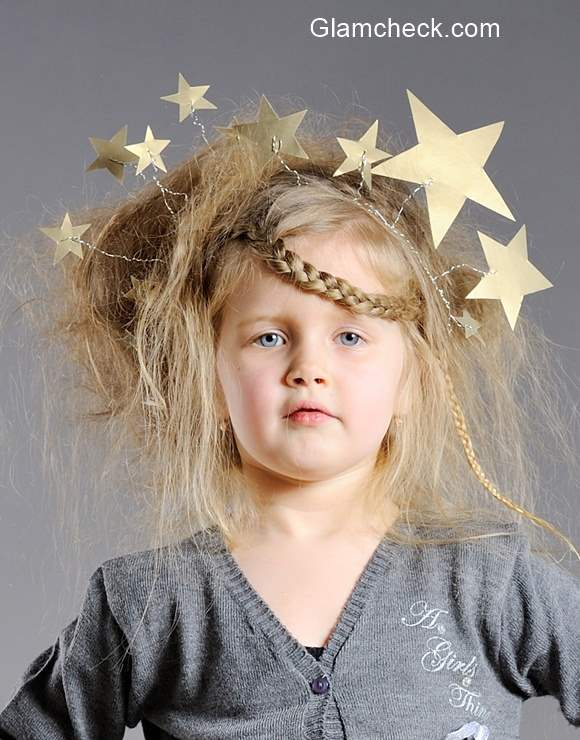 DIY Halloween Costume for Kids – Star Fairy
14 or 16 gauge aluminium jewellery wire
Wire cutter
Small pliers
Scissors
Pencil
Gold craft paper
DIY
Begin by determining the measurements of the child's head and then using the wire, create the crown base. Use atleast 3 loops to make it sturdy.
Now cut several pieces of wire (approx 6-8 inches) and keep it separately.
On the gold craft paper, trace stars of different shapes and make cut-outs, as much as you need.
These gold stars will be attached to the strips of wires that you've kept aside.
One end of these wires will be attached to the crown base by wrapping and curving around it. While on the other end, the gold stars will be attached. So make sure these wires are evenly spaced out on the crown base.
Tighten the curves and loops of the wire using pliers so that the crown stays sturdy.
You can either create simple 3-4 stars or use many stars for a wilder whimsical look.
Outfit
Honestly, you don't have to bother much about the outfit. You could let your child pick her choice. What we recommend is something in subtle greys and blacks. This is just so that the crown takes centre-stage. Also, pretty star stockings will give a subtle complement to the overall look.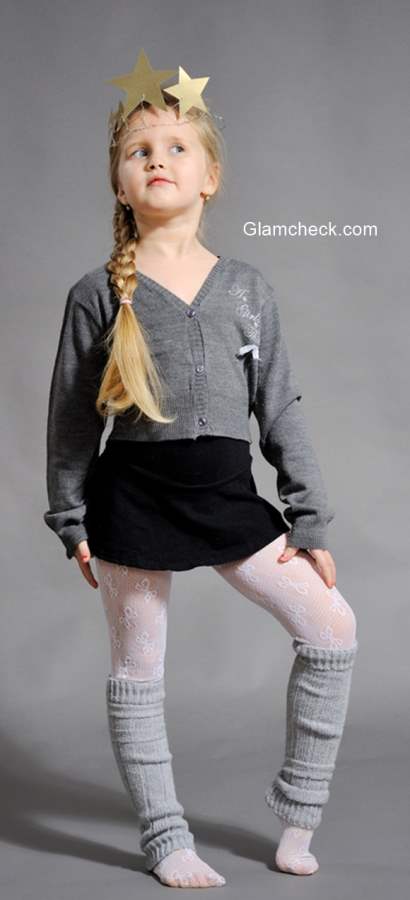 Halloween Costume for Kids – Modern Star Fairy
Hair
Since the crown is the focus, your child's hairstyle should add to it. Give her a pretty side braid for a cute adorable look. Or let her be an edgy, ethereal star fairy with – a wild messy hair-do and tiny braids forming the modern fairy's halo.
Doesn't she look like the perfect Star Fairy? Adorable! And you are now officially her D.I.Y fairy Godmother.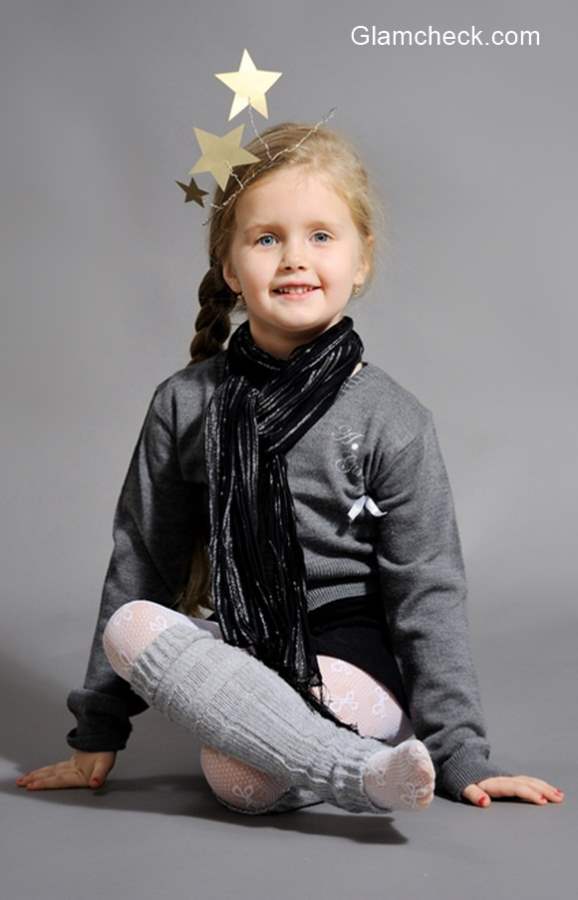 Halloween Costume Kids – Modern Star Fairy
Image: Shutterstock